HT CONSUMER DURABLE FAIR 2013
As a part of the channel support marketing initiatives, Mitsubishi Electric India participated in the Consumer Durable Fair which was organized by HT Media Ltd in Delhi from May 24-26, 2013. As one of the prime exhibition sponsors, MEI's strategic visibility was enhanced by a futuristically designed stall.
The extensive range of residential, commercial and light commercial air-conditioning products was prominently displayed. We received an overwhelming response to our newly launched MS-H Series of air-conditioners with R-410A refrigerant and an award for the Best Product Display at the fair.
Event Gallery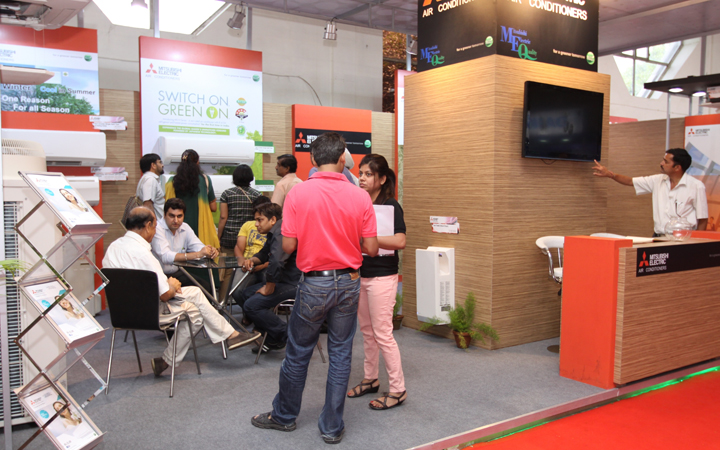 HT CONSUMER DURABLE FAIR 2013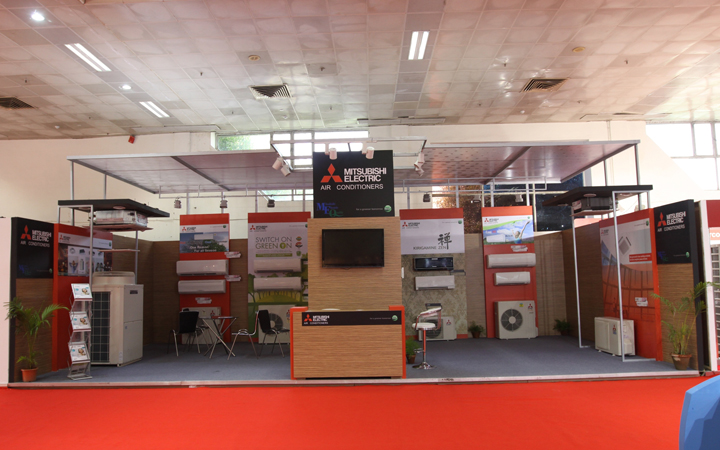 HT CONSUMER DURABLE FAIR 2013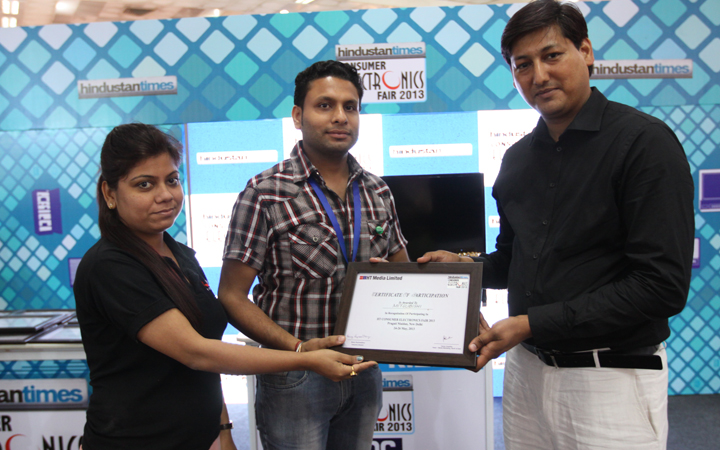 HT CONSUMER DURABLE FAIR 2013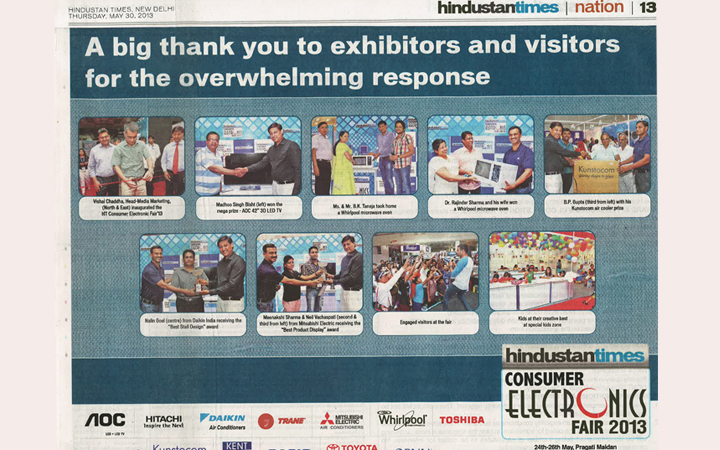 HT CONSUMER DURABLE FAIR 2013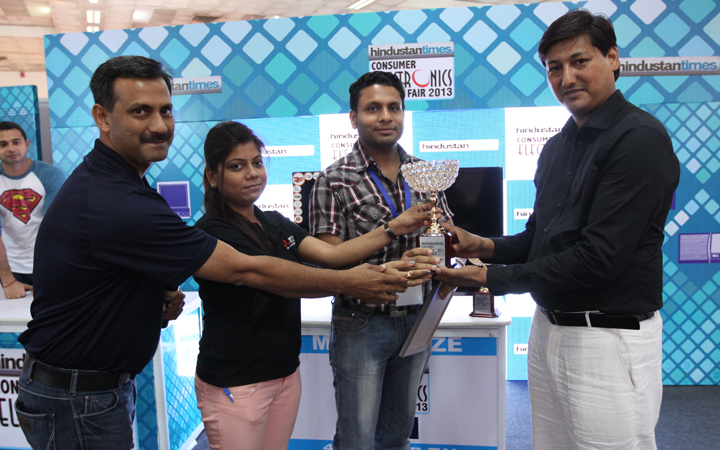 HT CONSUMER DURABLE FAIR 2013