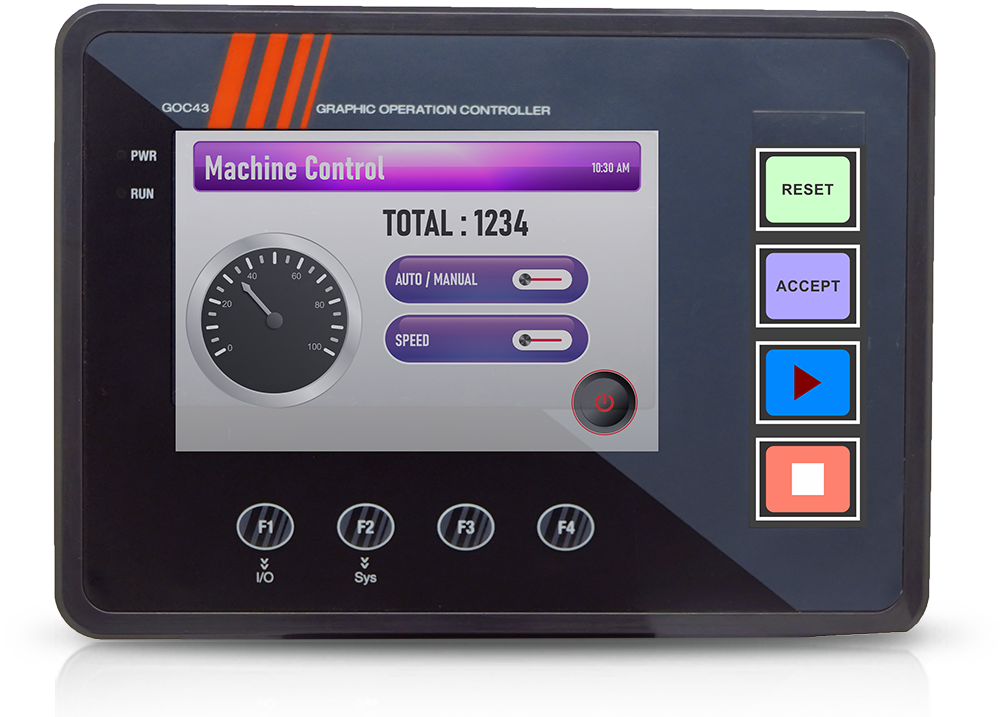 GOC 43 IS INDIGENOUSLY DEVELOPED PRODUCT BY MITSUBISHI ELECTRIC INDIA
GOC43 is a compact device which possesses refined and advanced set of features suitable for every system design. The flexible and modular GOC43 comes with an enhanced colour display with touch-screen operations and variety of communication options to suit all your needs.
Designed specifically to meet the requirements of variety of automation needs, GOC43 is suitable for applications in various industries such as Automotive, Pharma, HVAC, Textile and other applications in SPM. Designed and developed in India, GOC43 is powered by IEC 61131-3 global programming platform.