3rd Mitsubishi Electric Cup ends on a high note at NIRMA University, Ahmedabad
Dayalbagh Educational Institute from Agra walked away with the winning trophy of 3rd Mitsubishi Electric Cup
February 17th, Ahmedabad: Budding engineers from some of the best colleges across the country battled it out at the grand finale of the Mitsubishi Electric Cup popularly known as the "ME Cup" among young engineering students. The third edition of India's biggest National-Level Automation Competition was held amidst much fanfare on February 16th and 17th at NIRMA University, Ahmedabad.
Incepted in 2016 by Mitsubishi Electric India, a leading player in Factory Automation, invites application from technical institutions across the country to prove their mettle in the field of automation. Ever since, it has been receiving an overwhelming response with institutions from different parts of India sending in registrations and vying for the coveted Cup.
The 3rd edition of ME Cup concluded with team "Phoenix" from Dayalbagh Educational Institute, Agra taking home the coveted trophy and winning prize of Rs. 1 Lakh. Team "Con-Sol-E 2.0" from Institute of Technology, NIRMA University, Ahmedabad came second and received Rs. 75,000 worth prize. On Third position was team "WDS" from CVR College of Engineering, Rangareddy, Telangana getting prize worth Rs. 50,000. Further, all the participants received a certificate of participation for their project display. The theme for the third year Mitsubishi Electric Cup was "Innovative Solutions for Smart Manufacturing'. The participating teams designed and showcased LIVE demonstration of their project using Mitsubishi Electric factory automation products.
The whole process of project proposal submission for "ME Cup" kick-started in July 2017. The teams then started working on their models based on Industrial Manufacturing processes, Smart Solutions for Building Automations, Energy Saving Solutions, etc. Mitsubishi Electric India's Factory Automation & Industrial Division provided the team with technical support, training and Factory Automation Equipment as per their requirements. These selected teams utilised various Mitsubishi Electric Factory Automation products including PLC, Inverter, Human Machine, Interface (HMI), etc. for building their designing models.
The visitors were captivated to see a range of innovative projects done by engineering students. Speaking on the occasion, Mr. Katsunori Ushiku, Managing Director, Mitsubishi Electric India Pvt. Ltd. said, "I congratulate the winning teams as well as all the participants at the Mitsubishi Electric Cup for their innovative creations and models. Mitsubishi Electric Cup holds at its core the idea to provide an opportunity to budding engineers to improve their ability for engineering applications, stimulate their curiosity in learning and build an innovation capacity and team spirit in them. As a further motivation, Mitsubishi Electric will also sponsor visit to Japan for the Gold Cup winners. The students will have an opportunity to witness the world-class manufacturing facilities at Mitsubishi Electric's Nagoya factory. Further, I would like to express my sincere gratitude to all participants and supportive members from institutes, organizations, companies and CII Ahmedabad who made this event successful. I am positive that we will have more young minds innovate in the future editions of Mitsubishi Electric Cup as well"
Dr. Dipak Adhyaru, Head - Instrumentation and Control Engineering Department, Institute of Technology, Nirma University, said, "We feel honoured to host the Third Edition of Mitsubishi Electric Cup at NIRMA University. "ME Cup" has been a wonderful platform for budding engineers from the country to put up their innovative ideas and creations using factory automation equipment. These students have been given great opportunities to explore real-time situations from the manufacturing sector. This competition is an excellent training ground for the students and it has been preparing them for better employment opportunities too."
News Gallery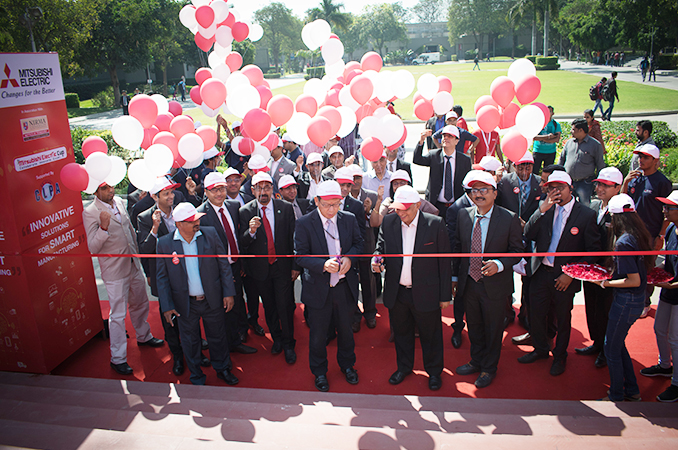 3rd Mitsubishi Electric Cup ends on a high note at NIRMA University, Ahmedabad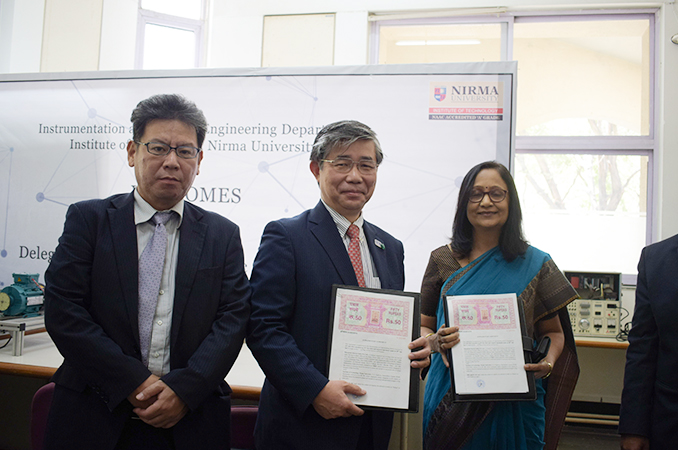 3rd Mitsubishi Electric Cup ends on a high note at NIRMA University, Ahmedabad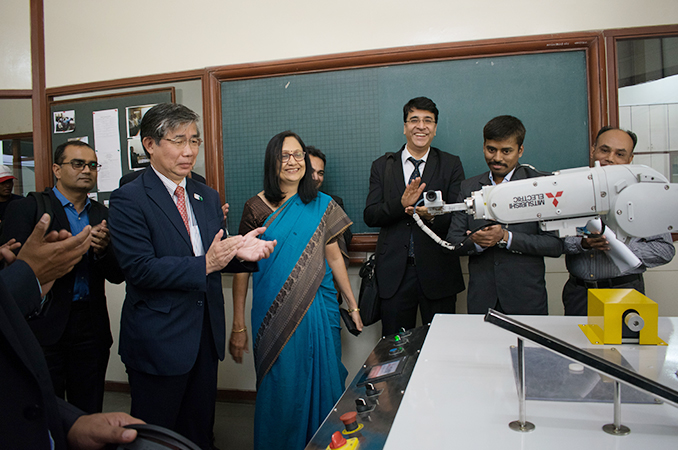 3rd Mitsubishi Electric Cup ends on a high note at NIRMA University, Ahmedabad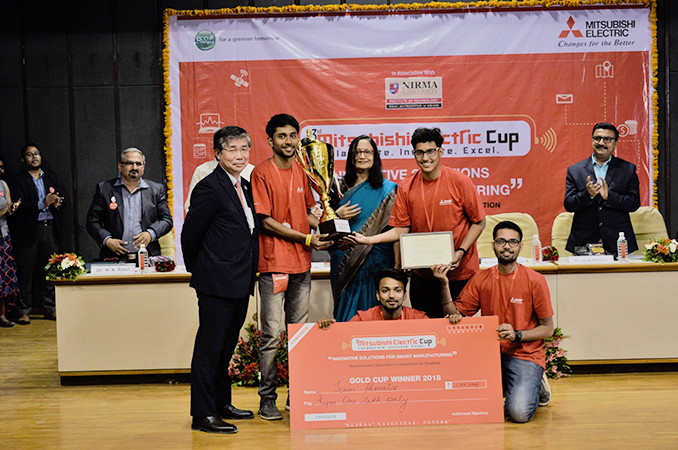 3rd Mitsubishi Electric Cup ends on a high note at NIRMA University, Ahmedabad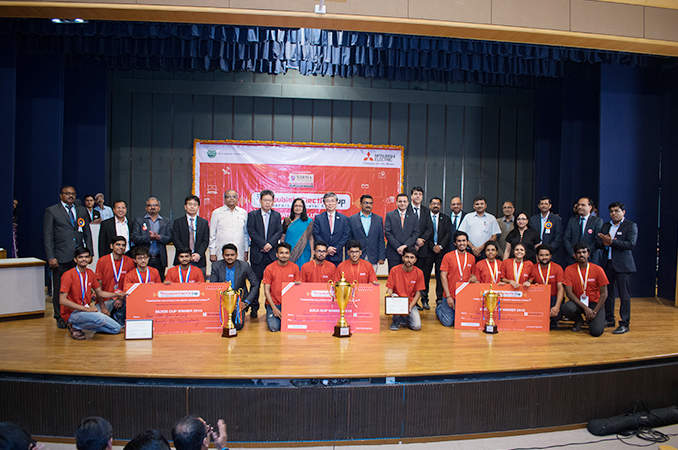 3rd Mitsubishi Electric Cup ends on a high note at NIRMA University, Ahmedabad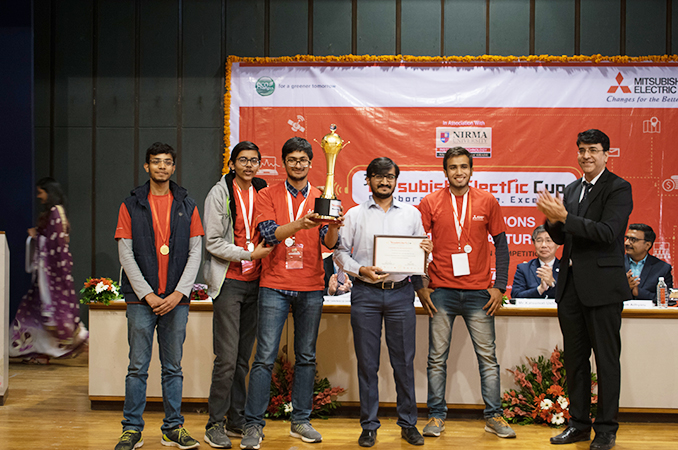 3rd Mitsubishi Electric Cup ends on a high note at NIRMA University, Ahmedabad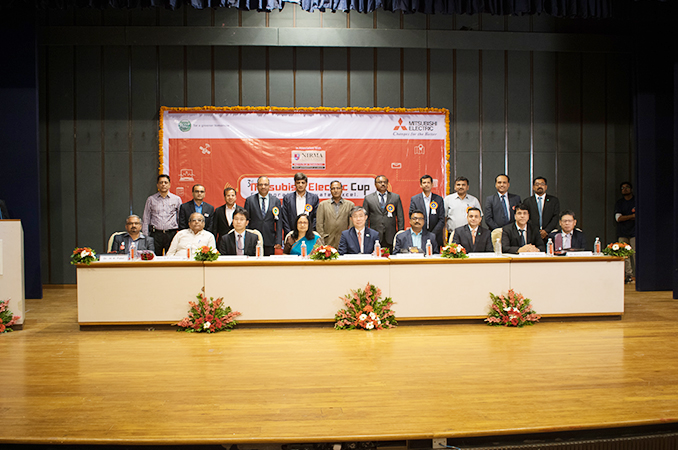 3rd Mitsubishi Electric Cup ends on a high note at NIRMA University, Ahmedabad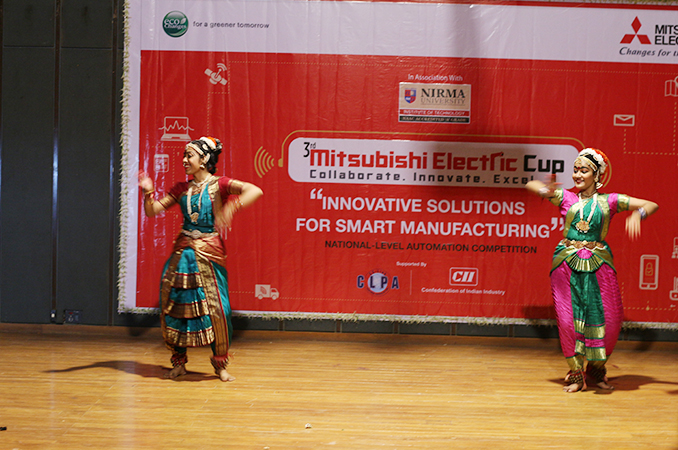 3rd Mitsubishi Electric Cup ends on a high note at NIRMA University, Ahmedabad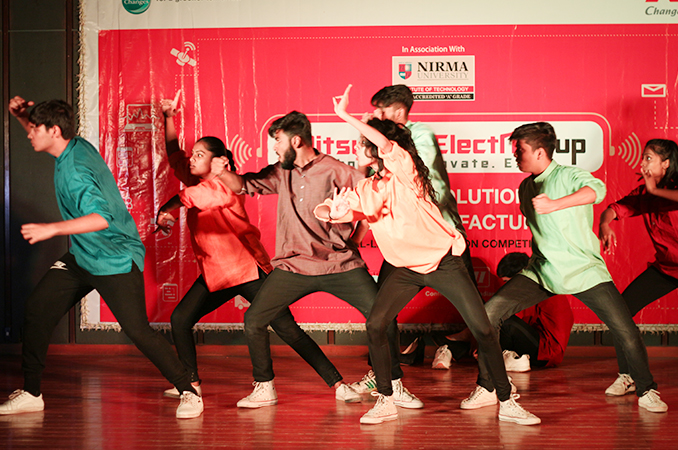 3rd Mitsubishi Electric Cup ends on a high note at NIRMA University, Ahmedabad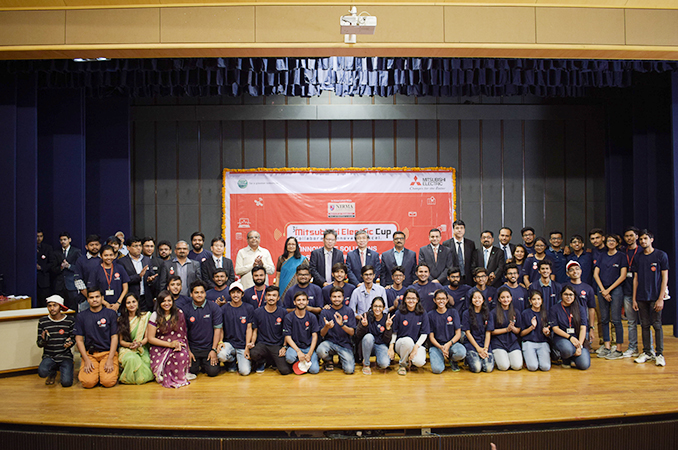 3rd Mitsubishi Electric Cup ends on a high note at NIRMA University, Ahmedabad