COOLEX Exhibition Lucknow, Chandigarh and Dehradun
A three-day event COOLEX 2015 kicked off amidst major fanfare and excitement from 2nd April 2015 to 5th April, 2015 at The Clarks Awadh, Lucknow, from 9th to 12th April 2015 at Himachal Bhawan, Chandigarh and from 10th April to 12th April 2015 at Dehradun.
COOLEX is a national exhibition organised by the CII (Confederation of Indian Industries). Mitsubishi Electric launched its new range of Hand dryer (Jet towel Mini) along with split type air conditioners and some of its eco-friendly products. The organisers emphasized on the high performance, low power consumption and an excellent reliability of these products.
Mitsubishi Electric's eco-friendly and the energy efficient range includes popular series of Room Air Conditioners with high EER 5-star rating, DC Inverter which saves up to 60% energy as compared to conventional AC. It also includes Heat Pump & Light commercial splits with BEE star rating which are suitable for large size hall, Kirigamine Zen range of Inverter heat pump splits, Mr Slim range of Cassettes, FloorStanding, Ceiling Concealed Type Air conditioners, Variable Refrigerant Flow (VRF) -City Multi which have the biggest 100% Inverter Scroll Compressors with 18HP. Also, Lossnay ventilation system is yet another product adding to the list of energy efficient series. It refreshes the room air while maintaining the same level of cool, dry air that you desire.
The amazing range of Air conditioning products provided by Mitsubishi Electric caught the attention of the visitors and completely stole the limelight.
News Gallery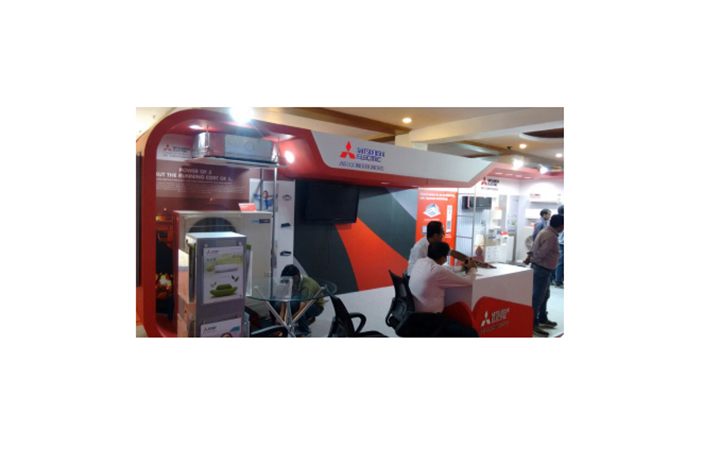 COOLEX Exhibition Lucknow, Chandigarh and Dehradun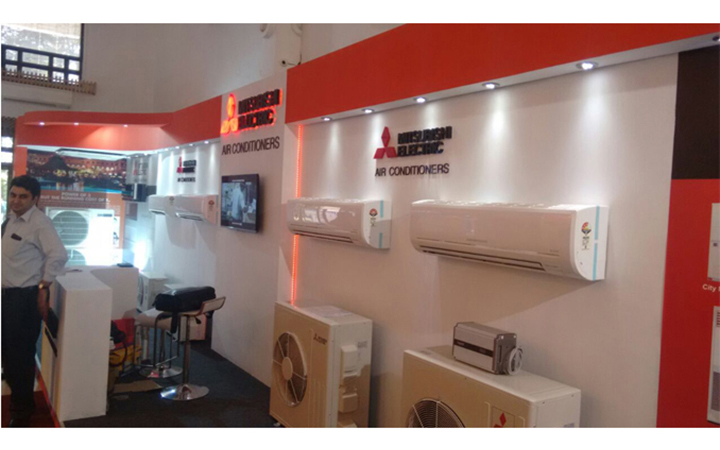 COOLEX Exhibition Lucknow, Chandigarh and Dehradun
COOLEX Exhibition Lucknow, Chandigarh and Dehradun