'Empowering Express-2' flagged off from Honda Cars India Limited (HCIL), Tapukara Manufacturing Facility
New wave of Robotics Automation showcased in the second edition of Virtual Showroom on wheels by Mitsubishi Electric India
Alwar, October 14, 2014: Following the grand success of 'Empowering Express', a 7-tonne 16 wheeler virtual industrial showroom-on-wheels loaded with innovative Robotics Automation, Mitsubishi Electric India now launches the second edition of its high tech caravan.
'Empowering Express-2', was flagged off from Honda Cars India Limited (HCIL), Tapukara Plant, Alwar, Rajasthan, on Tuesday. The inauguration and flag off of the truck was done in presence of the officials of Honda Cars India Limited who graced the occasion and congratulated MEI for such an initiative. While major industrial cities of south India were toured in the maiden season, 'Empowering Express-2' will tour across the north making stopovers at industrial hubs.
Flagging the ambitious virtual showroom from Honda Cars Manufacturing Facility, Tapukara, Mr. Rajeev Wasan, Sr. Vice President- Manufacturing, Honda Cars India Ltd. said "The Empowering Express offers us the convenience of viewing the next generation of Advanced Robotics and Intelligent Automation technology at our doorstep. Since these technologies pave the way for new levels of speed, accuracy, precision, flexibility and agility, manufacturers like us would love to hear more about the latest developments in this space."
Speaking of the initiative, Mr. Makoto Kitai, Managing Director, MEI said, "Taking cue from the overwhelming customer response and positive feedback, we decided to increase the reach of our FAID- Virtual Showroom on wheels and take it to our customers place as soon as possible to cover a tour of the entire nation. The Empowering Express is an excellent platform for sharing our knowledge of current trends in Factory Automation Technology which in turn would help manufacturers increase productivity, efficiency and profitability through our reliable range of products and solutions."
The mobile industrial showroom will travel to over 50 cities across the country with stopovers at major industrial hubs. The 'Empowering Express' will carry and display a variety of factory automation equipment for managing simple to complex applications across various market segments such as Automotive, Pharmaceutical, Food and Beverage, Textile, Water and Waste Water Treatment, Tunnel Ventilation, Power Distribution also in Premium Residential and Commercial Buildings. Mitsubishi Electric India also caters to different customer segments like Packaging, Printing, Plastic and Panel builders. Mitsubishi Electric India's endeavour is to come close to the customers, enabling them to have a look and feel of its wide range of products like Programmable Logic Controllers (PLC's), Human Machine Interfaces, (HMI's), Inverters, Variable Frequency Drives (VFD's), Motion Controllers and AC Servos , Robots, Circuit Breakers and Control gear.
The caravan showcases MEI's cutting edge technology on Robotics Automation along with the other factory automation products and Low Voltage Switchgear range. Highly efficient range of Robotics RV2Fmodel (Vertical Type) with CR751D controller (Slim Type) with composite Speed of 4m/Sec, highly-rigid arms and the latest servo technology will be at display. The Robot provides high-speed and high-accuracy controls for Pick and Place applications.
The innovative and indigenously developed cost effective solution 'Graphic Operator Controller' along with top of the line products like FX5, FR – A800 and iQ – R series is at the display in this high tech virtual showroom. 'Empowering Express-2' also features Servo Gear Mesh demo kit that demonstrates the advanced synchronous controls and the working model of motion based Packaging Solution, compliant with the PACKML standards. The latest circuit breakers with communication facility which is an important technology for energy management will be at the display for our manufacturers.
About Mitsubishi Electric India (MEI) :
With over 90 years of experience in providing reliable, high-quality products, Mitsubishi Electric is a recognized world leader in the manufacture, marketing and sales of electrical and electronic equipment. Since the onset of its operations in India, Mitsubishi Electric India has grown to become a company offering a wide range of innovative and high-quality products for the Indian market. This includes products and solutions for Factory Automation, Air Conditioners, Visual & Imaging Systems, Power Semiconductor & Devices, Photovoltaic Solutions and Transportation Systems. Embracing the spirit of its corporate statement, Changes for the Better, and its environmental statement, Eco Changes, Mitsubishi Electric endeavours to be a global, leading green company, enriching society with technology. The company recorded consolidated group sales of 4,054.3 billion yen (US$ 39.3 billion*) in the fiscal year ended March 31, 2014.
For more information visit: http://www.MitsubishiElectric.in
*At an exchange rate of 103 yen to the US dollar, the rate given by the Tokyo Foreign Exchange Market on March 31, 2014
News Gallery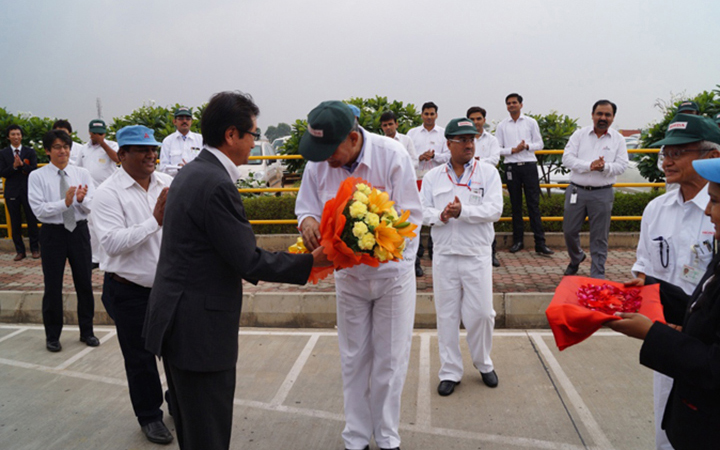 'Empowering Express-2' flagged off from Honda Cars India Limited (HCIL), Tapukara Manufacturing Facility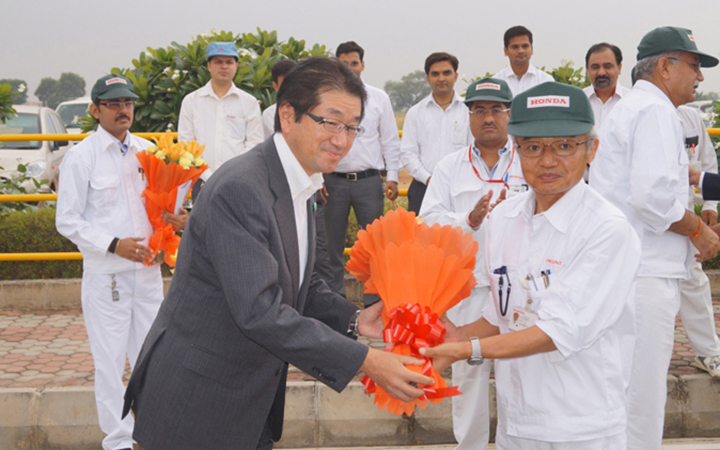 'Empowering Express-2' flagged off from Honda Cars India Limited (HCIL), Tapukara Manufacturing Facility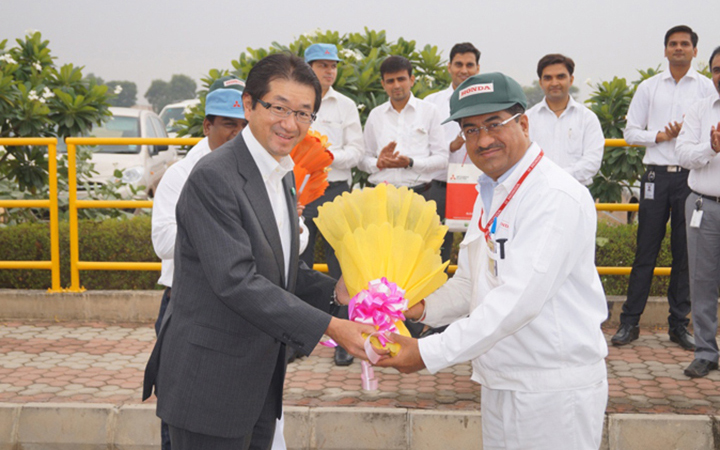 'Empowering Express-2' flagged off from Honda Cars India Limited (HCIL), Tapukara Manufacturing Facility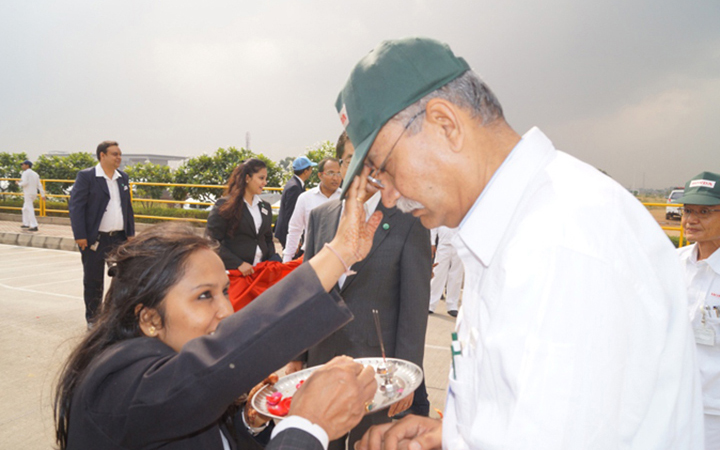 'Empowering Express-2' flagged off from Honda Cars India Limited (HCIL), Tapukara Manufacturing Facility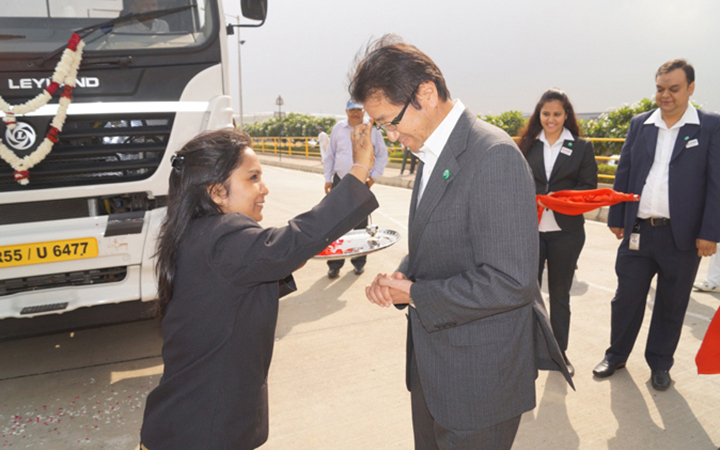 'Empowering Express-2' flagged off from Honda Cars India Limited (HCIL), Tapukara Manufacturing Facility
'Empowering Express-2' flagged off from Honda Cars India Limited (HCIL), Tapukara Manufacturing Facility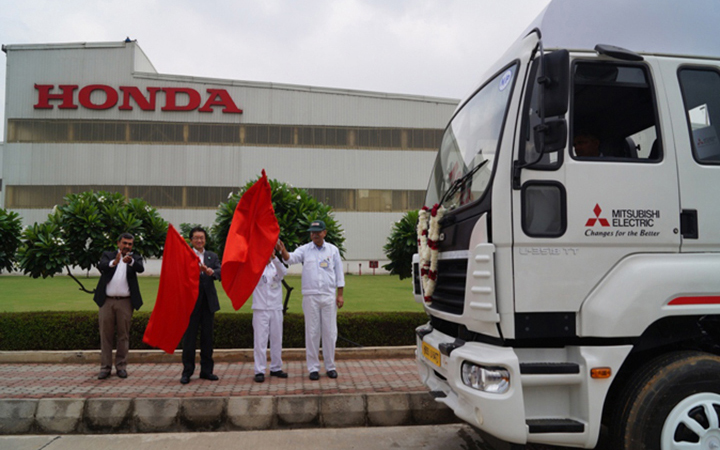 'Empowering Express-2' flagged off from Honda Cars India Limited (HCIL), Tapukara Manufacturing Facility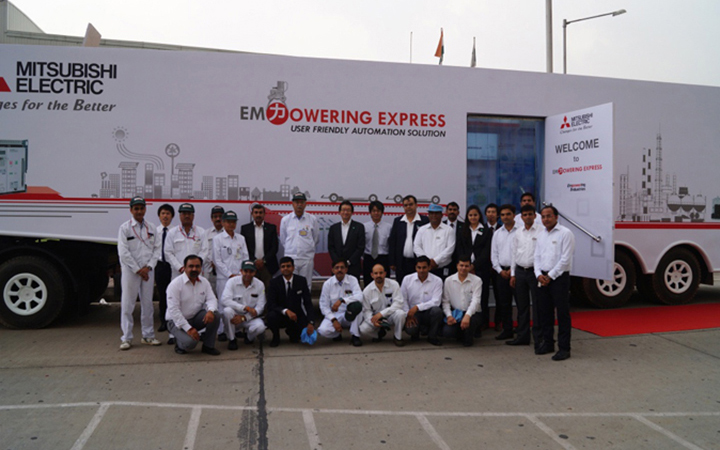 'Empowering Express-2' flagged off from Honda Cars India Limited (HCIL), Tapukara Manufacturing Facility
'Empowering Express-2' flagged off from Honda Cars India Limited (HCIL), Tapukara Manufacturing Facility