Hon. Prime Minister Mr. Narendra Modi Visits Mitsubishi Electric "Empowering Express" at Magnetic Maharashtra 2018
18th February, 2018: Honourable. Prime Minister Mr. Narendra Modi visited the Mitsubishi Electric caravan truck 'Empowering Express' at Magnetic Maharashtra 2018. The 'Empowering Express' is a 7-tonne 16 wheeler virtual industrial showroom-on- wheels bristling with technology. It carries a live demonstration of high-tech Factory Automation and Switchgear products of Mitsubishi Electric.
Mitsubishi Electric registered a strong presence in Magnetic Maharashtra Summit 2018, with the Managing Director of Mitsubishi Electric India- Mr. Katsunori Ushiku sharing the dais with the Prime Minister of India and the biggest names from the corporate India at the event. Mitsubishi Electric had also displayed an elaborate exhibition booth at the Japan Pavilion which displayed the best of factory automation and industrial solutions which support the national program of "Make in India" by empowering industries with state-of the-art factory automation technology which could revolutionize the shop floor of India's manufacturing Industry.
The mobile industrial showroom has travelled over 100 cities across the country with stopovers at major industrial hubs. The 'Empowering Express' carries and displays a variety of factory automation equipment for managing simple to complex applications across various market segments such as Automotive, Pharmaceutical, Food and Beverage, Textile, Water and Waste Water Treatment, Tunnel Ventilation, Power Distribution in Premium Residential and Commercial Buildings. Mitsubishi Electric India also caters to different customer segments like Packaging, Textiles, Printing, Plastic and Panel builders. Mitsubishi Electric India's endeavour is to come close to the customers, enabling them to have a look and feel of its wide range of products like Programmable Logic Controllers (PLC's), Human Machine Interfaces (HMI's), Variable Frequency Drives (VFD's), Motion Controllers (Servo's), Computerized Numeric Controllers (CNC's), Low Voltage Switchgears (MCB, MCCB, RCCB, ELCB) and Robots.
Mitsubishi Electric for the first time is also displaying the F-series SCARA robot with 3 to 20 Kg payload capacities and articulated robots offering 2 to 20 Kg payload capacities. Offered in both vertical and horizontal configurations, F-Series robots are particularly well suited for material handling, machine tending, assembly, picking, packing, kitting, dispensing, inspection, and other complex applications.
News Gallery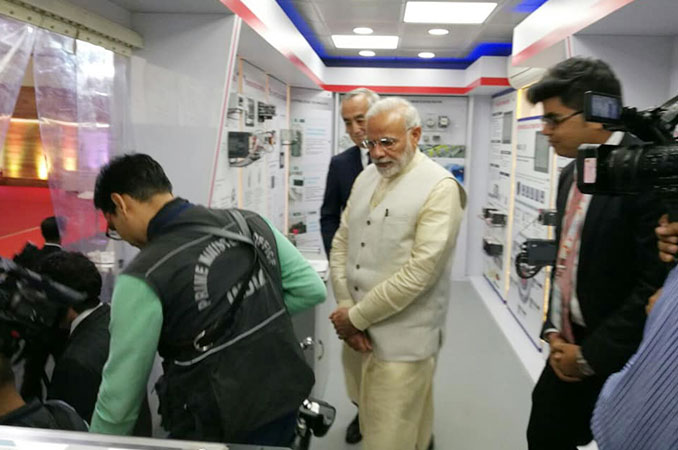 Hon. Prime Minister Mr. Narendra Modi Visits Mitsubishi Electric "Empowering Express" at Magnetic Maharashtra 2018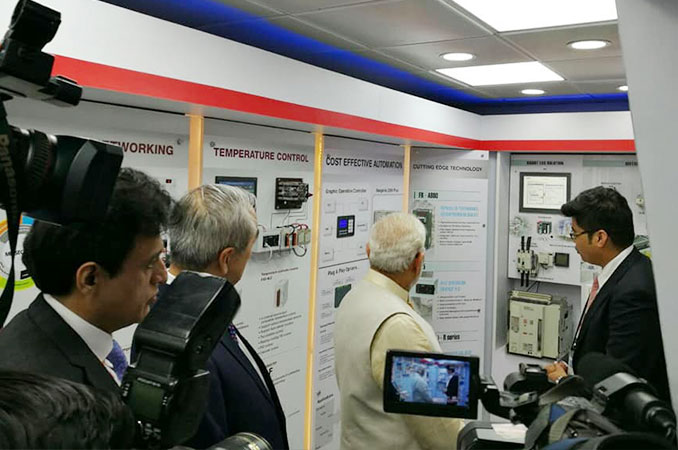 Hon. Prime Minister Mr. Narendra Modi Visits Mitsubishi Electric "Empowering Express" at Magnetic Maharashtra 2018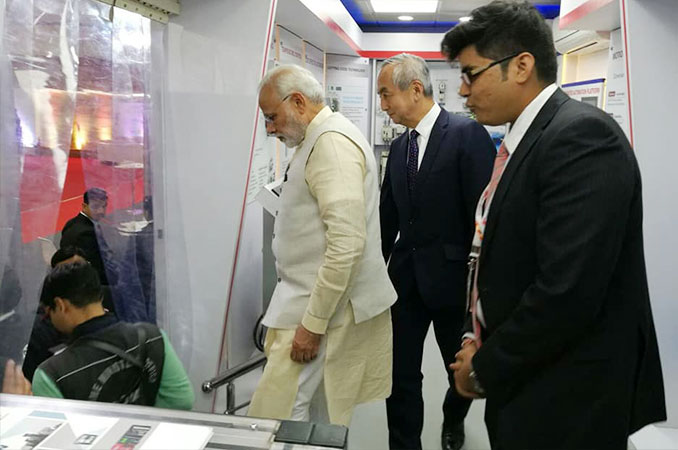 Hon. Prime Minister Mr. Narendra Modi Visits Mitsubishi Electric "Empowering Express" at Magnetic Maharashtra 2018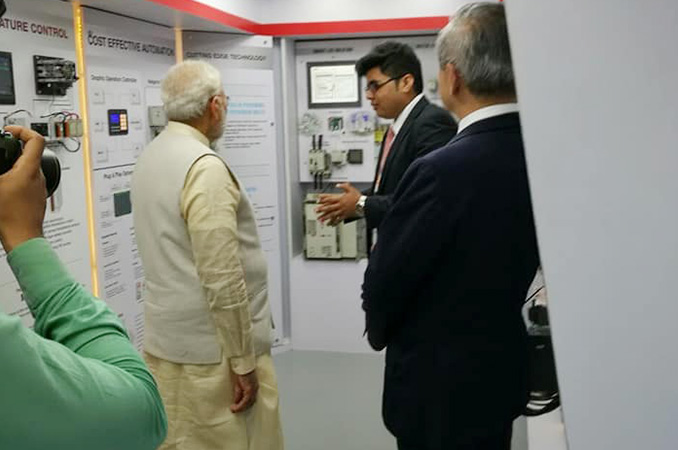 Hon. Prime Minister Mr. Narendra Modi Visits Mitsubishi Electric "Empowering Express" at Magnetic Maharashtra 2018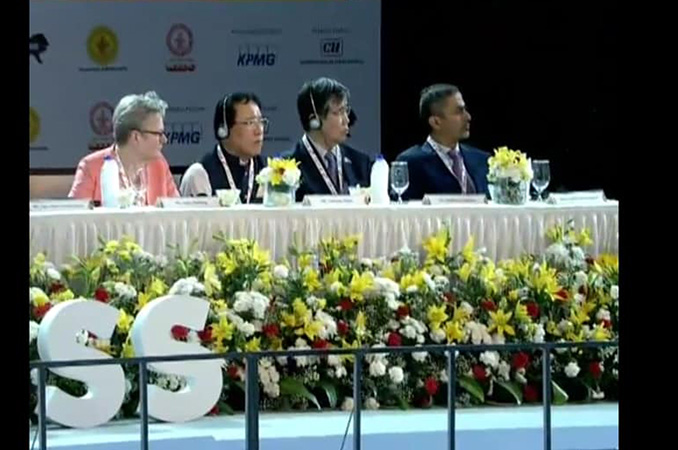 Hon. Prime Minister Mr. Narendra Modi Visits Mitsubishi Electric "Empowering Express" at Magnetic Maharashtra 2018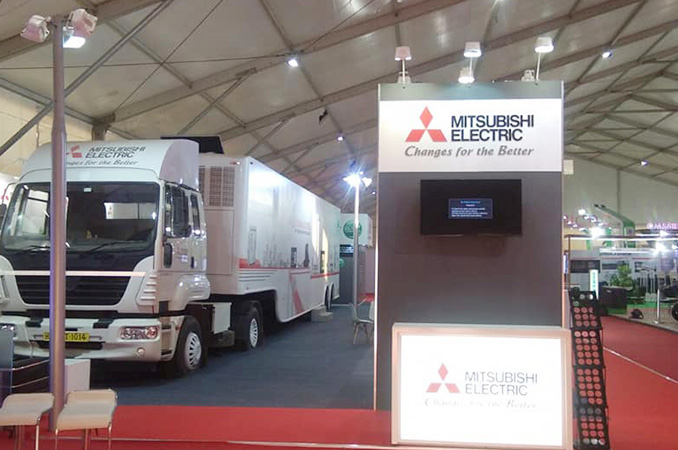 Hon. Prime Minister Mr. Narendra Modi Visits Mitsubishi Electric "Empowering Express" at Magnetic Maharashtra 2018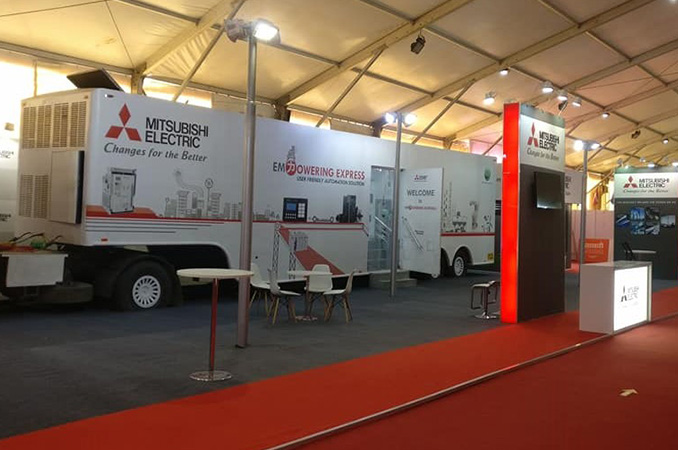 Hon. Prime Minister Mr. Narendra Modi Visits Mitsubishi Electric "Empowering Express" at Magnetic Maharashtra 2018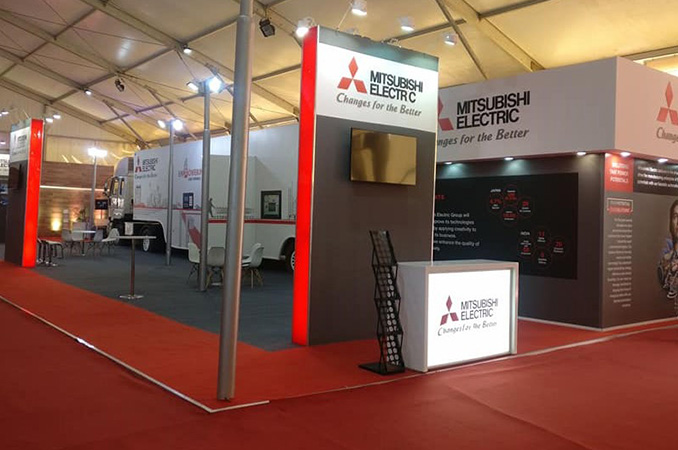 Hon. Prime Minister Mr. Narendra Modi Visits Mitsubishi Electric "Empowering Express" at Magnetic Maharashtra 2018
Hon. Prime Minister Mr. Narendra Modi Visits Mitsubishi Electric "Empowering Express" at Magnetic Maharashtra 2018