Mitsubishi Electric emphasizes on upgrading air quality with Air Conditioner + Lossnay Ventilator
Mitsubishi Electric is a world leader in air conditioning systems for residential, commercial, and industrial use. The company has introduced a new concept about maintaining indoor air quality called 'It's Time to Upgrade Your Air' under the Air Conditioners digital awareness campaign – Creating your Comfort. In the Post-COVID scenario, the "new normal" has evolved where working from home is getting normalized and the minimum acceptable standard of air-quality has changed. Mitsubishi Electric has redefined comfort with fast, clean, and eco-friendly air conditioners by combining it with a Lossnay ventilation system for better indoor air quality.
Amidst the ongoing COVID-19 era, staying at home with little or no contact with nature may become unhealthy when there's no proper ventilation system to supply clean air. Mitsubishi Electric's Lossnay Ventilator is a complete heat exchange ventilation system that uses paper characteristics to perform temperature and humidity exchange. It helps to maintain appropriate humidity and temperature for people to stay comfortable.
Lossnay only draws fresh air from the outside – it does not take air from the attic, the build-up of dust, dirt, and other contaminants such as mold, insect, and rodent droppings makes air in attic area much harder to filter before it is distributed to your home. Therefore, Lossnay System specifically utilizes direct fresh air after proper filtration.
This cutting-edge technology will help the consumers to get fresh air to stay healthy at home. Backed up by an energy-efficient air conditioning system, Mitsubishi Electric Air Conditioners will provide consumers a chance to enjoy new normal in the safety of their houses.
Air Conditioner
Dual Barrier Coating to prevent rust and greasy dirt inside air-conditioners.
Micro-Particle Catching Filter to trap PM 2.5 particles.
Fast Cooling technology for comfortable environment.
Fast Cooling technology for comfortable environment.
Long Air Flow (up to 12 meters) for instant cooling in larger rooms.
+
Lossnay Ventilator
Fresh Air with balanced pressure ventilation system
Energy recovery ventilation without opening windows.
Interlocking with Air conditioner to enjoy comfortable indoors.
Bypass Ventilation external Control setting for fast energy savings.

Addressing the new concept, Mr. Naohiko Hosokawa, Director & Business Unit Head-Living Environment Division, Mitsubishi Electric India Pvt. Ltd. said, "Combining Lossnay ventilation system with our Air Conditioners will provide best-in-class indoor air quality which is the need of the hour as most of the working professionals in India and rest of the world would continue working from home. At Mitsubishi Electric, we strive to provide our Indian customers the advanced technology through our products and we are sure that pairing Mitsubishi Electric Air Conditioner with Lossnay would setup another benchmark in India's AC sector in 2021."
News Gallery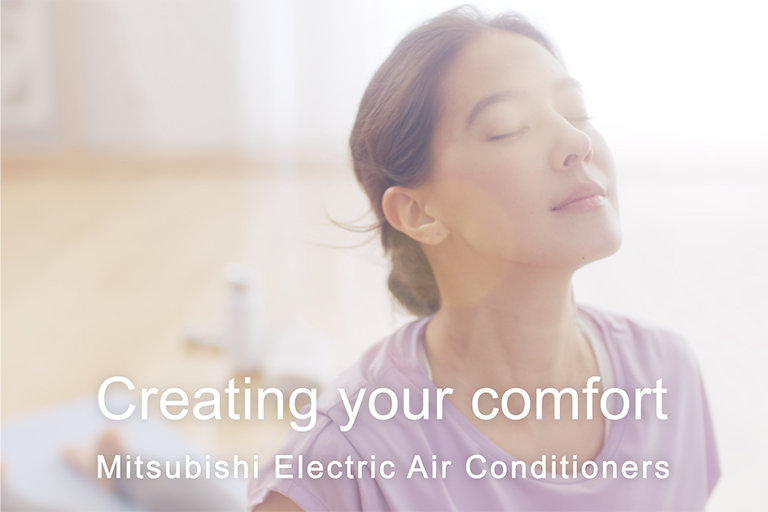 Mitsubishi Electric emphasizes on upgrading air quality with Air Conditioner + Lossnay Ventilator