Mitsubishi Electric Group Companies in India support aspiring youngsters of PU College, Naraspura
Donated 175 bicycles to 78 boys and 97 girl students as a part of their corporate social responsibility program.
Naraspura is a village in the outskirts of Bangalore which is now being developed as a progressive industrial corridor by KIDB. The Mitsubishi Elevators India manufacturing facility is also located in this region which manufactures residential and commercial use Japanese quality elevators at this factory.
The future generations are seeking a little support to emerge as successful. This progressive supportwas provided by Mitsubishi Elevator India Pvt. Ltd. and Mitsubishi Electric India Pvt. Ltd. On Friday, 15thJune 2018, Mr.Ko Tanaka, Managing Director of Mitsubishi Elevator IndiaPvt. Ltd. and Mr. KatsunoriUshiku, Managing Director of Mitsubishi Electric IndiaPvt. Ltd.handed-over 170 bicycles to 78 boys and 92 girls of PU College Narsapura. The beneficiaries of this activity were students of Class 9th , 10th and 1st Year Students of PU College who would be preparing for their higher secondary examinations next year.
Mitsubishi Electric is known as a committed corporate citizen across the globe. In India as well, Mitsubishi Electric tries to contribute to the society in several ways. The bicycle support program was a part of the corporate social responsibility which was conceptualized to support higher-studies of the students. Students of the surrounding villages who attended this educational institution were dependent on public transport to attend their classes, which was not so reliable and at times was a major reason for poor attendance or drop-out. By supporting the students with bicycles, Mitsubishi Electric group companies in India want to ensure that the aspiring minds of the country do not miss their education because of such a small reason. The bicycles will also make these students self-sufficient and independent for their local transport which will support their ease of living so that they are able to concentrate on studies.
Mitsubishi Electric Group Companies in India, want to work together with the Indian society for overall development of the future generations by doing several education-support related corporate social responsibility activities. The Mitsubishi Electric Cup which is an all India inter-college science competition, held since last three years is also an example of our commitment to the cause. The program included an interactive session of the students of PU College, Narsapura with the Management members of Mitsubishi Elevator India Pvt. Ltd. and Mitsubishi Electric India Pvt. Ltd. which was very insightful for the students.
While addressing to the students Mr. KO Tanaka, Managing Director, Mitsubishi Elevator India Private Limited, said,"I' am happy and it's my pleasure to be part of this event, for your information our company's philosophy is Contribution to India Society. We are glad to learn from the Principal that with the help of bicycle students shall not depend on public transport to come school. Dear Students, please study hard and study well. Today's students are the future leaders of the society.
In response to the warm welcome, Mr. KatsunoriUshiku talks about why the bicycle is an influential asset for the students."I'm sure many of you come to school from remote areas located far from this institution walking down the roads. It is a time-consuming walk which might eat a lot of your crucial time and energy. With these bicycles; you all can now attend your school classes timely and without any exertion. Also, the time saved can be invested in studying and other outdoor activities required for all-over development."
The programme was finally concluded with National Anthem and a commitment to do our best for the country and the society.
News Gallery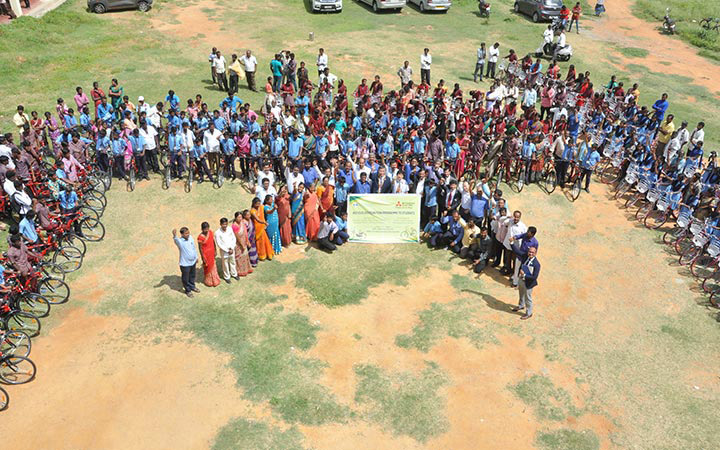 Mitsubishi Electric Group Companies in India support aspiring youngsters of PU College, Naraspura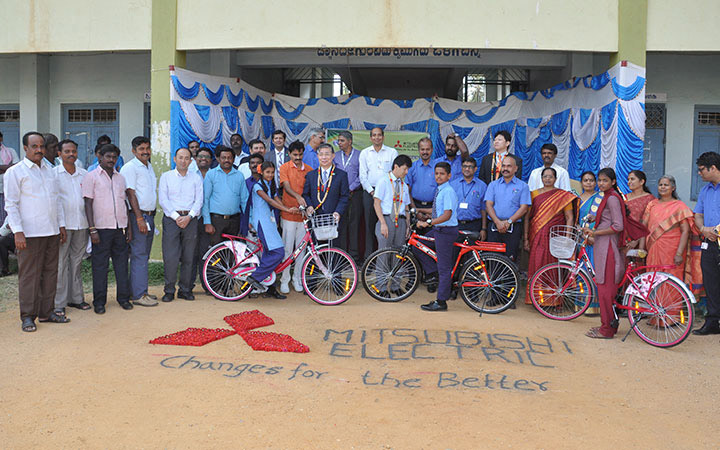 Mitsubishi Electric Group Companies in India support aspiring youngsters of PU College, Naraspura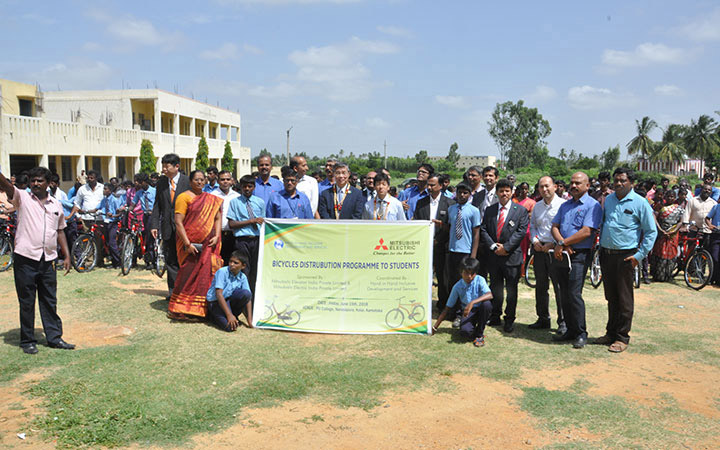 Mitsubishi Electric Group Companies in India support aspiring youngsters of PU College, Naraspura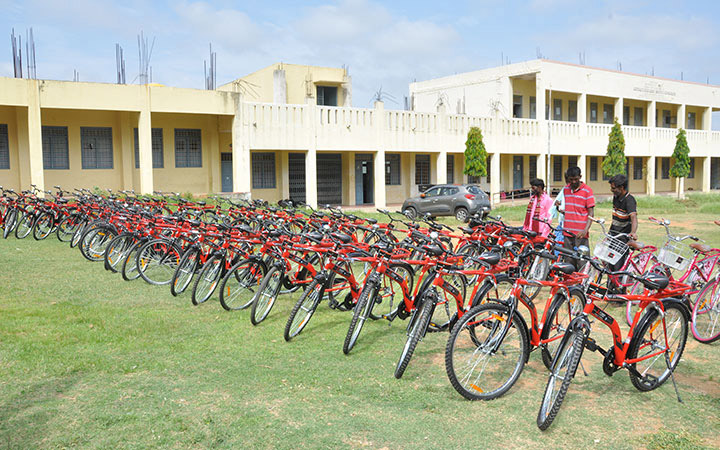 Mitsubishi Electric Group Companies in India support aspiring youngsters of PU College, Naraspura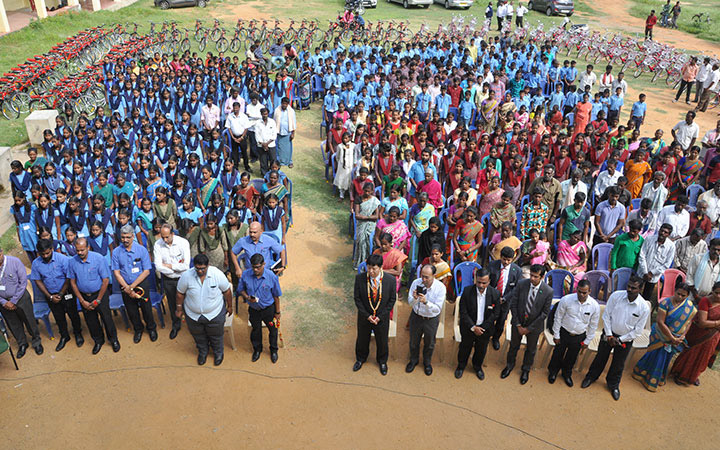 Mitsubishi Electric Group Companies in India support aspiring youngsters of PU College, Naraspura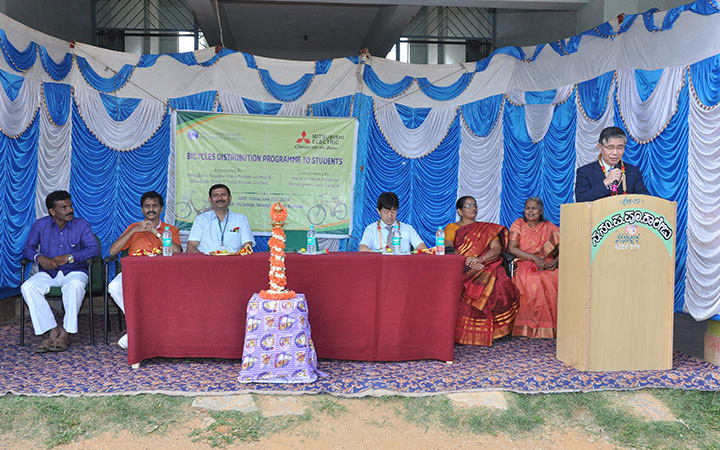 Mitsubishi Electric Group Companies in India support aspiring youngsters of PU College, Naraspura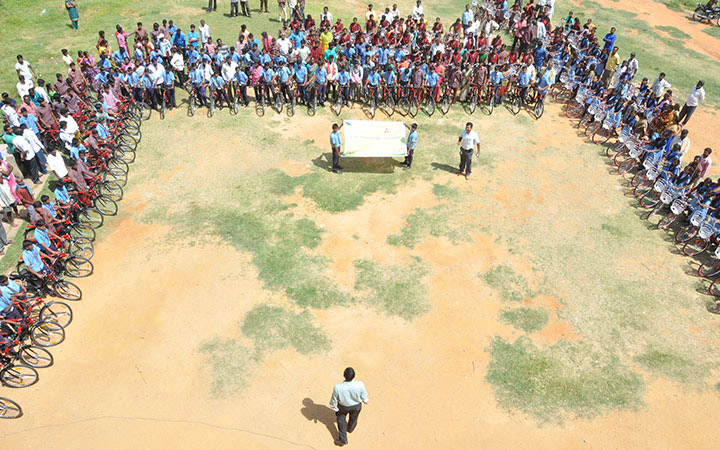 Mitsubishi Electric Group Companies in India support aspiring youngsters of PU College, Naraspura