Mitsubishi Electric India announces New Warranty Scheme on Air Conditioners amidst Pandemic Lockdown
Mitsubishi Electric, a global leader in premium Air-conditioners, has successfully strengthened its foothold in the Indian market a decade back in 2010 by establishing itself as a trustworthy brand and a judicious choice in the eyes of Indian customers. As world is reeling under COVID-19 crisis and as a responsible corporate citizen, Mitsubishi Electric realizes that difficult times call for quick actions that can support society. The company has announced major initiatives to benefit their loyal and valued customers in India. Customers are at the core of the business and to ensure that they continue to enjoy a hassle-free use of air conditioner, Mitsubishi Electric India has announced a new warranty scheme on key components of their Room Air conditioners at no hidden cost.
Mitsubishi Electric India is proud to announce that effective from 1st April 2020, all Inverter & Non-Inverter type of Room Air conditioners will come with 5 (1+4) years warranty on Controller / Printed Circuit Boards (PCB) for repair/replacement and compressor for 10 (1+9) years for any kind of manufacturing or operational defect.
Our new warranty scheme will comprise of the following features:
The 10 (1+9) years compressor warranty will apply on the entire range of Inverter and Non-Inverter type of Room Air-Conditioners (RAC only).
The 5 (1+4) years Controller / PCB warranty will apply on the entire range of Inverter and Non-Inverter type of Room Air-Conditioners (RAC only).
Special Charges including visit charges or labour charges for replacement of Controller / Printed Circuit Boards (PCB) after 1 year of warranty completion and gas charging charges for replacement of compressor during additional 9 years would be paid by the claimant.
During the warranty period, if any part(s) of the product has/have been dismantled, repaired, or tampered by a person or replaced or with part(s) not supplied or not authorized by Mitsubishi Electric, this warranty shall immediately cease to be valid and become void. Input voltage should meet our specification i.e. 230+/- 10%
Other terms & conditions will remain the same as the Existing Service Policy.
With customer benefit as a top priority, Mitsubishi Electric reserves the right to amend the warranty terms & conditions without any prior notice.
Addressing the initiative, Mr. Neeraj Gupta, Senior General Manager, Mitsubishi Electric India Pvt. Ltd. said, "The Air Conditioning Industry has witnessed a sudden downturn during the prevailing pandemic conditions. We are taking prominent measures to support our dealers, customers, service engineers, and trainers while keeping safety as our priority. The New Warranty Scheme is our approach to support our customers in such tough conditions and continue our relationship with trust and confidence in our product and services"
This is our small initiative to support our customers and provide a hassle-free experience. Mitsubishi Electric India is out to pursue the necessary steps to provide the best service experience to the end-user. The company has created the warranty scheme on transparency and has offered the plan without any hidden cost to ensure that the trust is always maintained as a priority value deliverable.
News Gallery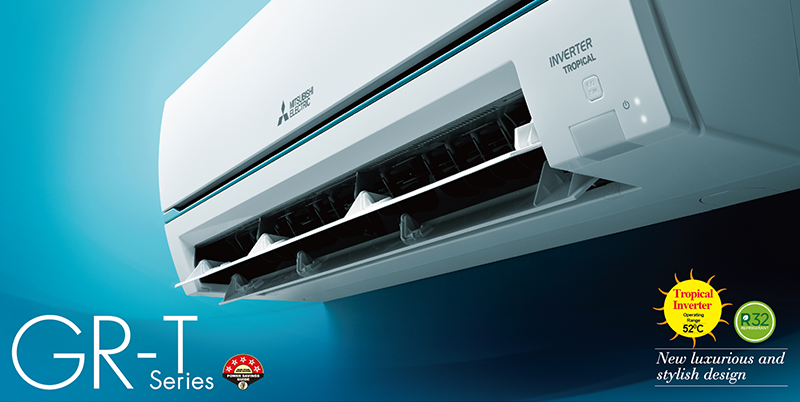 Mitsubishi Electric India announces New Warranty Scheme on Air Conditioners amidst Pandemic Lockdown