Mitsubishi Electric India CNC Announced Partnership with SolidCAM to Revolutionize the Manufacturing Industry
Bengaluru, 25th April 2023: Mitsubishi Electric India CNC has announced partnership with SolidCAM, a global leader in innovative CAM software for CNC machining and distribution of related digital manufacturing solutions. The partnership agreement was signed between the two entities on 21st April 2023 at the CNC eXPerience Park, the Technology Centre of Mitsubishi Electric India located in Peenya to establish the brand as a one-stop solution for the Machine Tool End-users.
Mitsubishi Electric India offers advanced CNC control system to take the machining needs of customers to a higher performance level. The company supplies CNC package and technologies to various market segments and industries. SolidCAM found in 1984, provides the most powerful CAM solution to obtain maximum productivity from the CNC machines.
The collaboration between the two entities was endorsed by Mr. Masaru Tashiro, Group Vice President, Industrial Automation Machinery Marketing Division, Factory Automation Systems Group of the Mitsubishi Electric Corporation and Mr. Masaya Takeda, General Manager, CNC Systems, Mitsubishi Electric India Pvt. Ltd. jointly with Dr. Emil Somekh, Founder & CEO, SolidCAM Limited, Mr. Amod Onkar, Country Manager, SolidCAM Software India Pvt. Ltd., in the presence of other dignitaries and well wishers.
The major advantages through the partnership between Mitsubishi Electric India - CNC and SolidCAM include:
1. SolidCAM provides a complete range of machining solutions that includes high-speed roughing and finishing for various industries, such as Die & Mold, Medical, Machine Element parts, Auto & Aerospace parts, etc. which can increase customer base and bandwidth of the company manifolds.
2. Development of new solutions with the Digital Twin Technologies and new CNC functionalities resulting in more faster cycle time that ultimately adds value to end users.
3. Another advantage is that the software comes with CAD & CAM application which requires no additional customization in the CNC machines, gives a vision of long-term benefit and assures to be a one-stop CNC solution for consumers with easy operations.
Addressing the graceful moment, Masaya Takeda, General Manager, CNC Systems, Mitsubishi Electric India Pvt. Ltd. said, "Our collaboration with SolidCAM is a step-ahead towards growth and innovation of the CNC technologies which gives a competitive advantage to the Mitsubishi Electric CNC solutions and make it a preferable choice for the end-users. The partnership will not only offer cutting edge solutions but will also give the machine tool industry a chance of enhanced training methods for appropriate usage of the technology. Joining hands with SolidCAM will enhance the technical capabilities of Mitsubishi Electric CNC and provide its customers with state-of-the-art technology and software, which will help save time, boost their productivity and efficiency, streamline their operations, and reduce their cost of operations."
News Gallery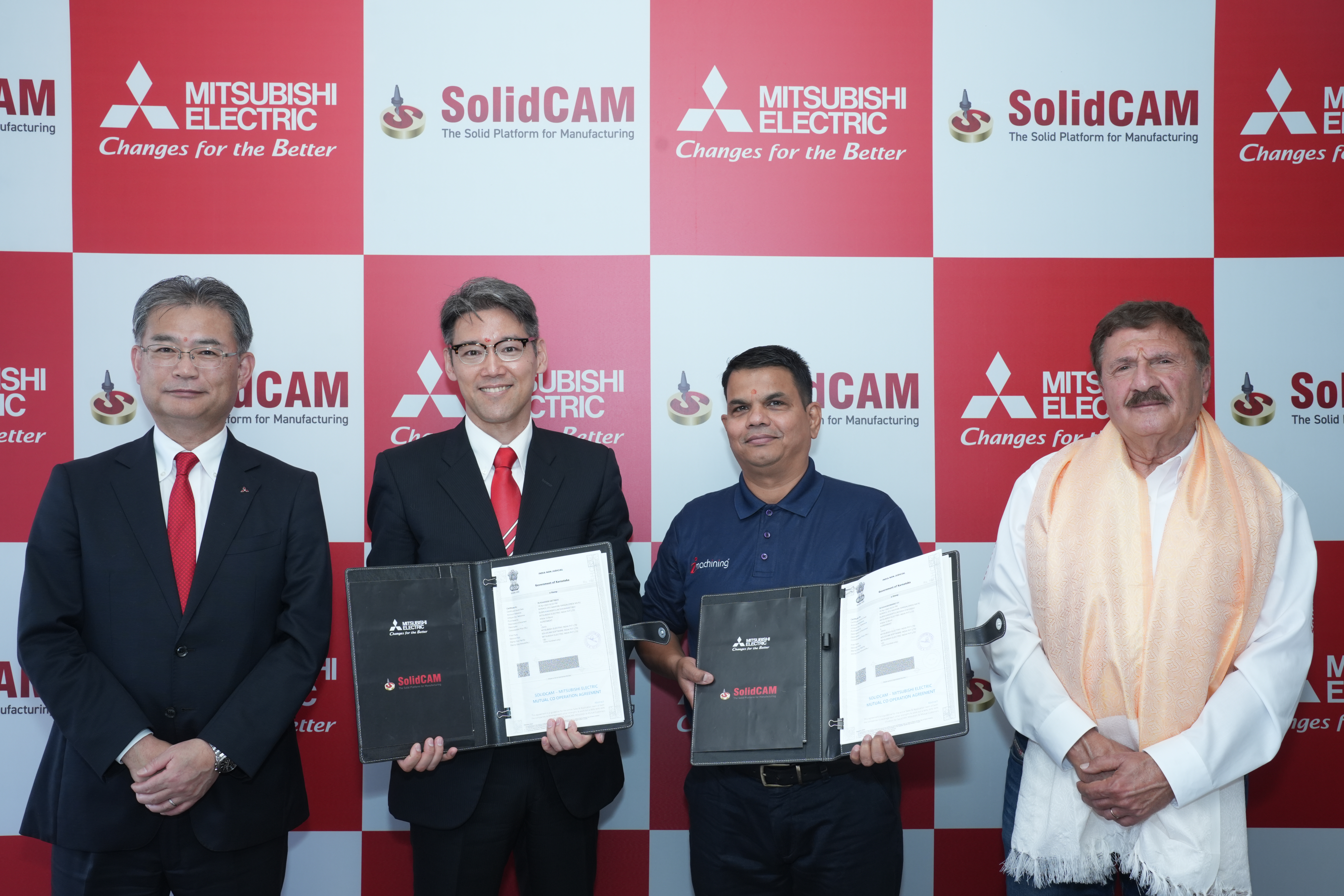 Mitsubishi Electric India CNC Announced Partnership with SolidCAM to Revolutionize the Manufacturing Industry
Mitsubishi Electric India CNC Announced Partnership with SolidCAM to Revolutionize the Manufacturing Industry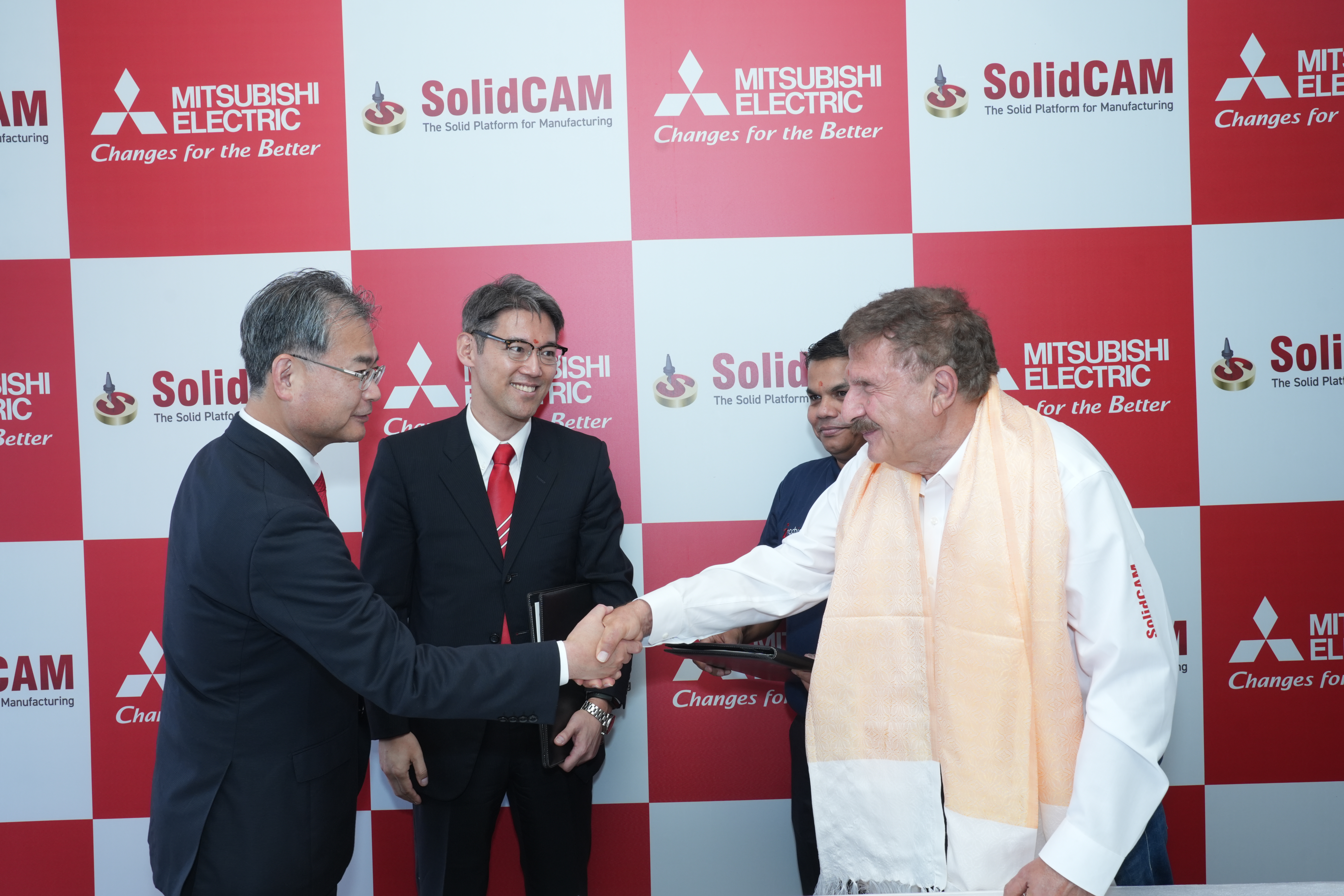 Mitsubishi Electric India CNC Announced Partnership with SolidCAM to Revolutionize the Manufacturing Industry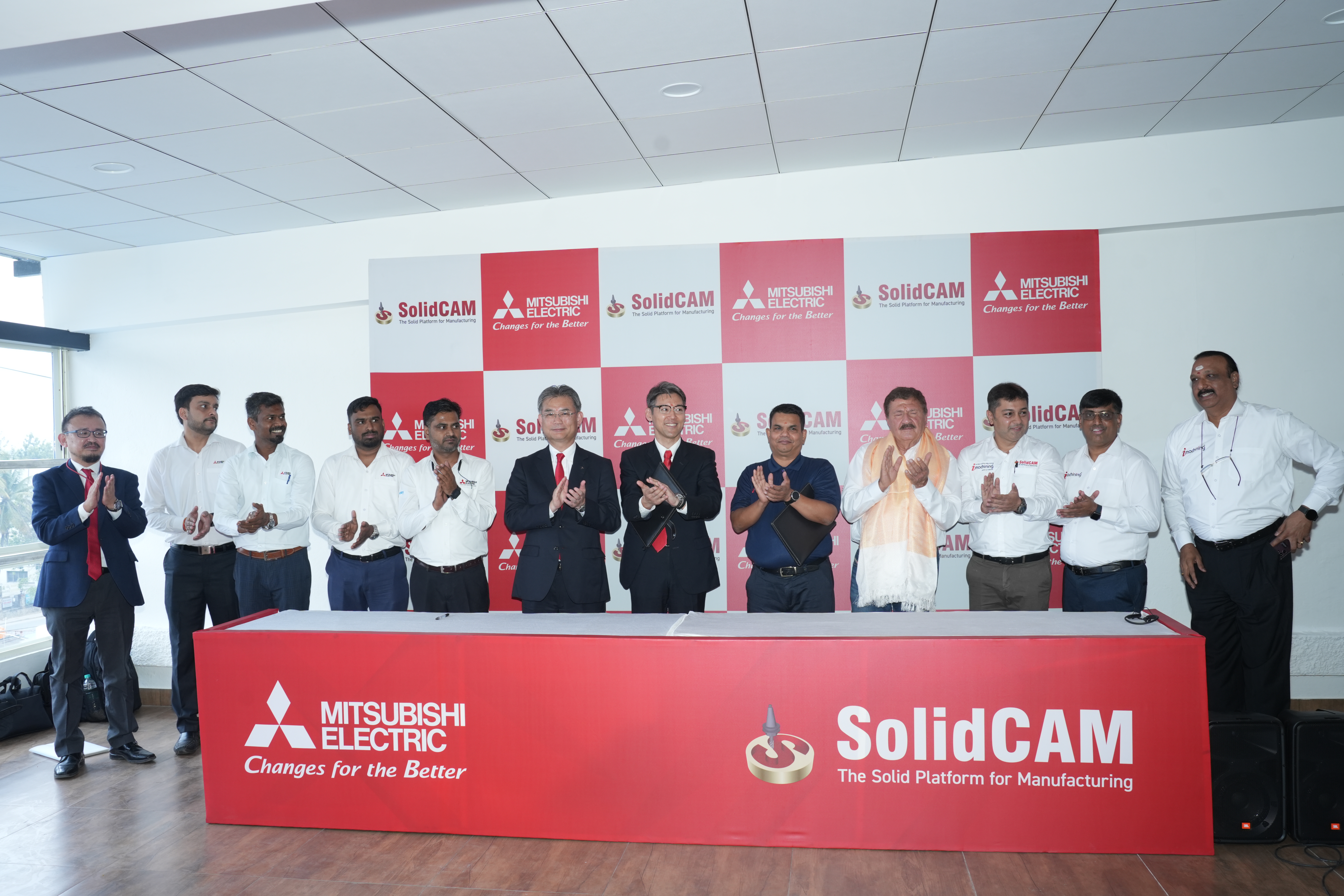 Mitsubishi Electric India CNC Announced Partnership with SolidCAM to Revolutionize the Manufacturing Industry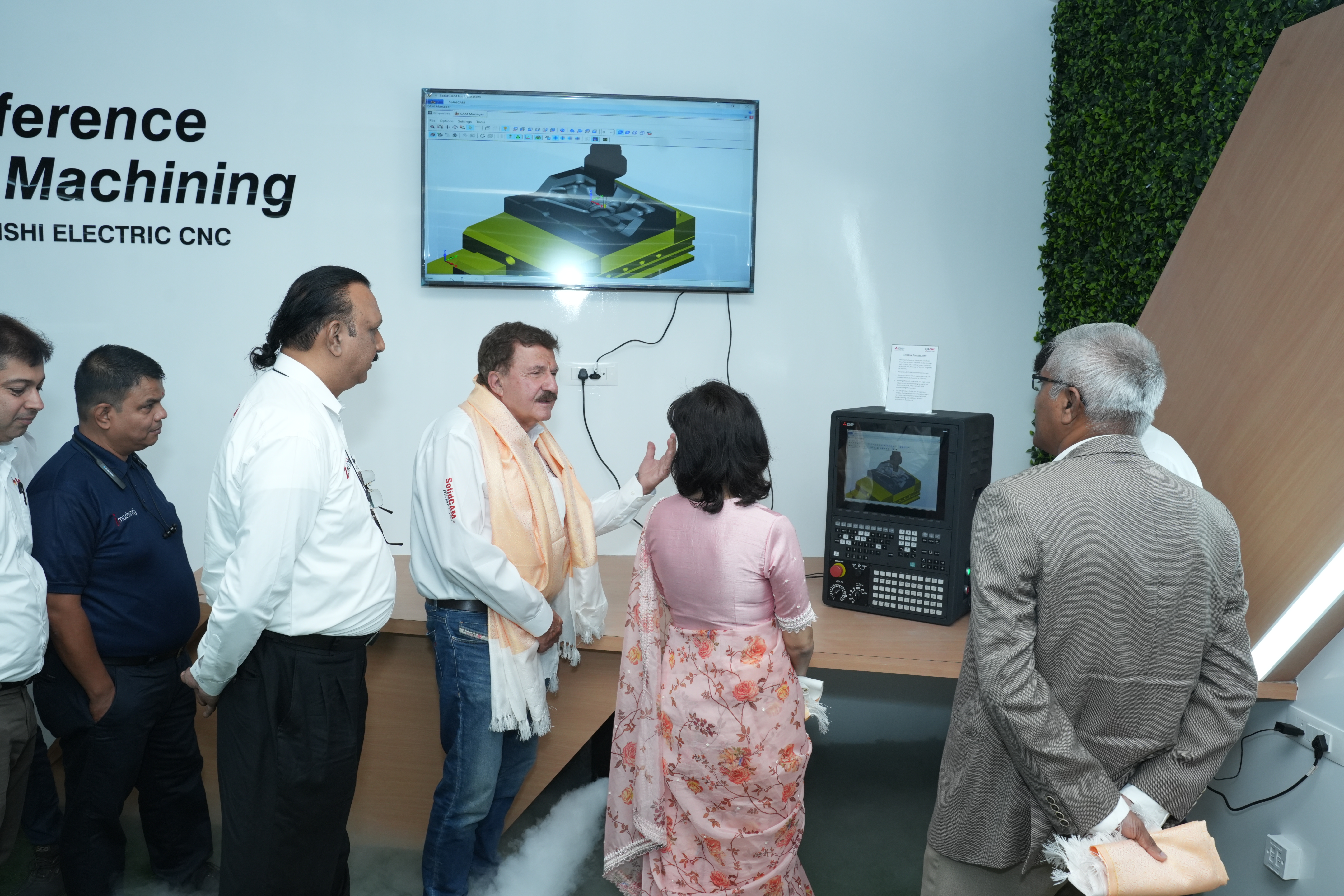 Mitsubishi Electric India CNC Announced Partnership with SolidCAM to Revolutionize the Manufacturing Industry