Mitsubishi Electric India Inaugurates Exclusive MEQ Cooling Planet in Ahmedabad
Targeted to leverage the in-store user experience for its esteemed commercial, Mitsubishi Electric (ME) came up
with the first MEQ Cooling Planet in India in 2014. MEQ Cooling Planet majorly acts as the experience zone for
B2B audience through a large and interactive format. MEQ Cooling Planet showrooms give an experiential touch
and feel of a wide range of ME's Air Conditioning products including Room Air Conditioner, City Multi VRF
systems, Jet Towels and Air Curtains. MEQ Cooling Planet are generally spread around the area of 700 to 1000
sqft. As of now, there are 40 MEQ Cooling Planet(s) across the country and ME is strategically introducing more
such concept-based showrooms in new locations. Recently, with its esteemed channel partner- S.A.
Airconditioning, Mitsubishi Electric India has opened a new MEQ Cooling Planet at Sarjan-II, Anand Nagar in
Ahmedabad on 2nd August 2019.
Known for delivering high satisfaction, energy-efficient performance, and minimum impact on the environment
in the field of air conditioning, ME is the leader in the global market. MEQ stands for Mitsubishi Electric Quality,
and through MEQ Cooling Planet, it offers a wide range of air conditioners with features like Anti- Allergy
Enzyme Filter, Auto Restart, Eco- Friendly, Hi-CFM which gives quality, precise and fastest cooling for residential
and commercial establishments.
MEQ Cooling Planet is a unique concept showroom that clubs Mitsubishi Electric's world-class technology and
affordability. MEQ Cooling Planet offers a range of the company's products with quality, and durability at a
lower ownership cost. As of now, Mitsubishi Electric has opened more than 140 Exclusive Showrooms in India
and it intends to launch several such exclusive showrooms across the country during this financial year as part of
its initiative to build a larger footprint for its brand in India. Apart from exclusive showrooms, Mitsubishi Electric
India operates through around 850 Specialist Sales & Service Dealers (SSDs) and more than 1000 multi brand
outlets across India.
News Gallery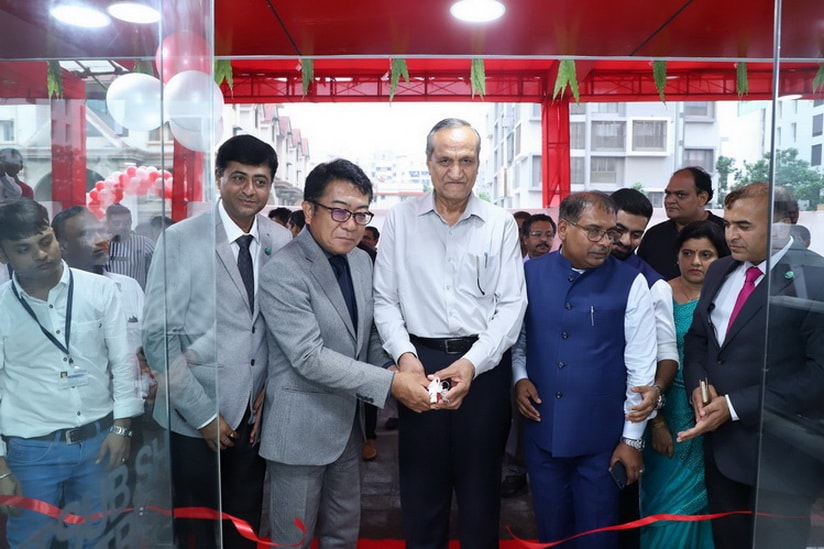 Mitsubishi Electric India Inaugurates Exclusive MEQ Cooling Planet in Ahmedabad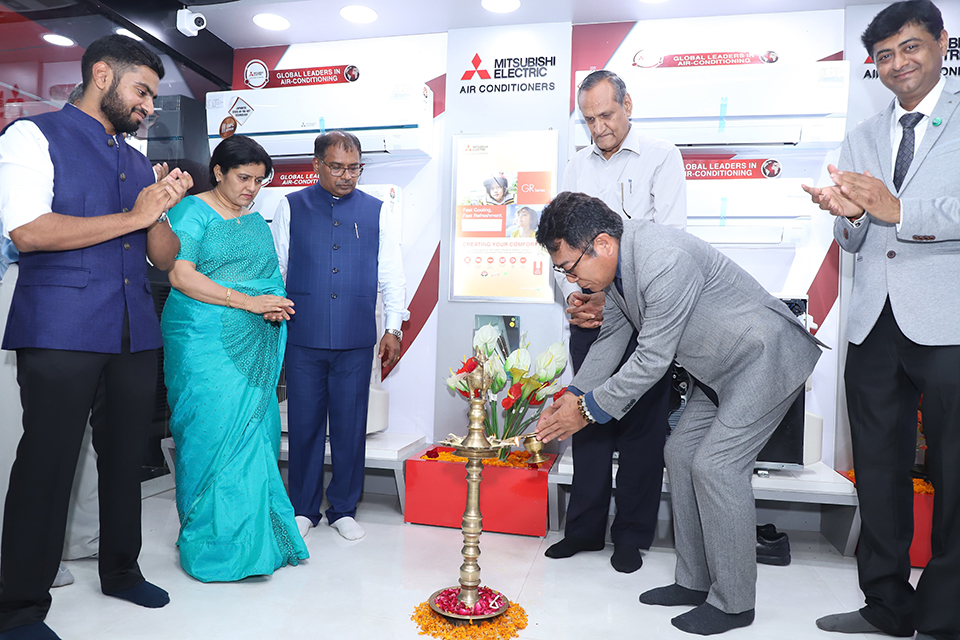 Mitsubishi Electric India Inaugurates Exclusive MEQ Cooling Planet in Ahmedabad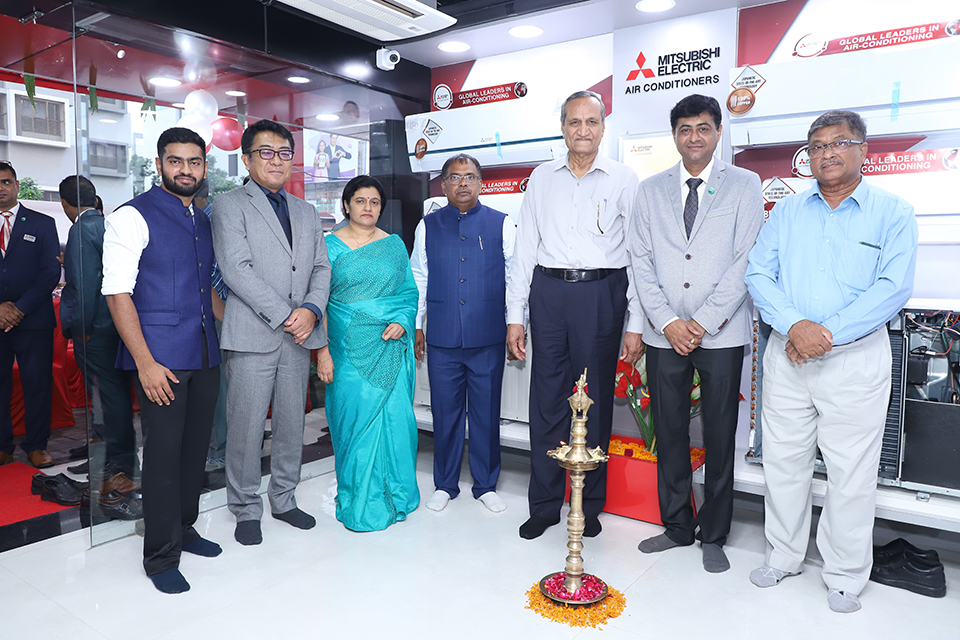 Mitsubishi Electric India Inaugurates Exclusive MEQ Cooling Planet in Ahmedabad