Mitsubishi Electric India Inaugurates Exclusive MEQ Cooling Planet in Ghaziabad
After the grand success of Mitsubishi Electric's concept-based showroom MEQ Cooling Planet in various parts of the country, the company has opened MEQ Cooling Planet in Ghaziabad at 136, Navyug Market, Ghaziabad by their esteemed channel partner- Siva Aircon. MEQ Cooling Planet offers a wide range of Mitsubishi Electric air conditioners for residential and commercial establishments. Mitsubishi Electric's air conditioners are known for delivering high satisfaction, energy-efficient performance, and minimum impact on the environment. At MEQ Cooling Planet customers can touch and feel the world-class technology of MEI products.
Mitsubishi Electric Quality (MEQ), measures the quality to give the best experience in its products, services, partnership and people. MEQ Cooling Planet is a unique concept showroom that clubs Mitsubishi Electric's world-class technology and affordability. MEQ Cooling Planet offers a range of the company's products with quality, and durability at a lower ownership cost.
As of now, Mitsubishi Electric has opened more than 125 Exclusive Showrooms in India and it intends to launch several such exclusive showrooms across the country during this financial year as part of its initiative to build a larger footprint for its brand in India
Mitsubishi Electric has been world leaders in air conditioning systems for residential, commercial and industrial use for decades. They have industry-leading features like Anti- Allergy Enzyme Filter, Auto Restart, Eco- Friendly, Hi-CFM which gives quality, precise and fastest cooling. Apart from exclusive showrooms, Mitsubishi Electric India operates through around 850 Specialist Sales & Service Dealers (SSDs) and more than 1000 multi brand outlets across India.
According to Mr. Yozo Ito, Director and Business Unit Head of Air conditioners, Mitsubishi Electric India (MEI) said, "These are exclusive showrooms for display and sales of Mitsubishi Electric Air-Conditioning products to encourage the customers to have a touch and feel of Mitsubishi Electric products. This will help enhance the visibility of Mitsubishi Electric as a premium Air-Conditioning brand. These exclusive showrooms will display the entire range of Mitsubishi Electric products which includes room air-conditioners, packaged air-conditioners, City Multi VRF systems and Jet Towels."
According to Mr. Neeraj Gupta, Senior General Manager- Living Environment, Mitsubishi Electric India (MEI), "Many shoppers in India, still prefer to try out products before buying them. There is a whole set of customers that prefer someone to walk them through the purchase process. MEQ Cooling Planets is a unique idea because it encourages customers to visit the store, take a proper look and then make a decision and provides customers complete knowledge in the field of air conditioning."
"We are committed to provide unparalleled consumer experience with a network of highly trained sales, service, and maintenance through our strong dealer network. Now, for any issue regarding air conditioners, customers can contact 1800 102 2626, and our service department will be available to resolve the problem in short turnaround time," he further added.
News Gallery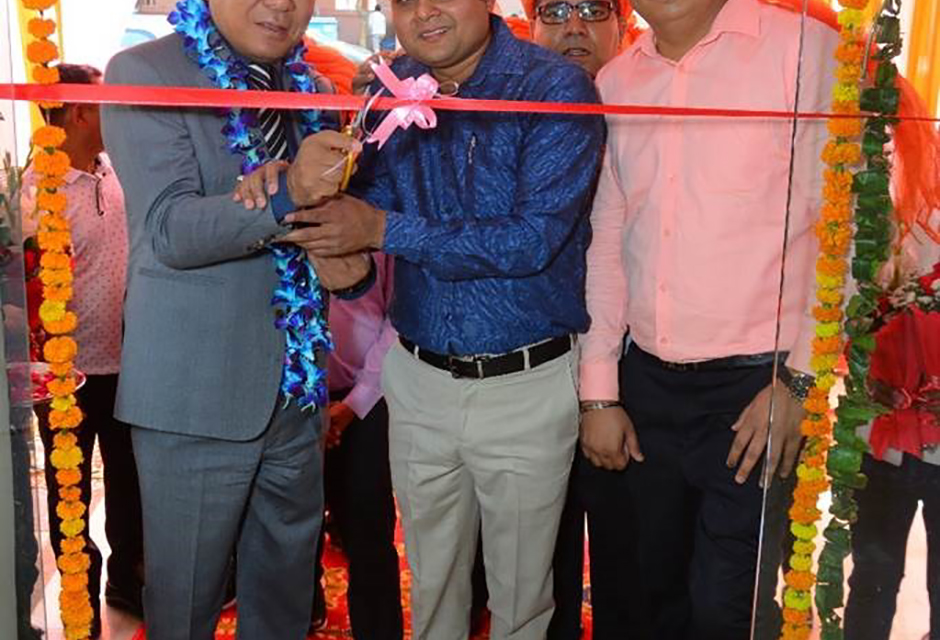 Mitsubishi Electric India Inaugurates Exclusive MEQ Cooling Planet in Ghaziabad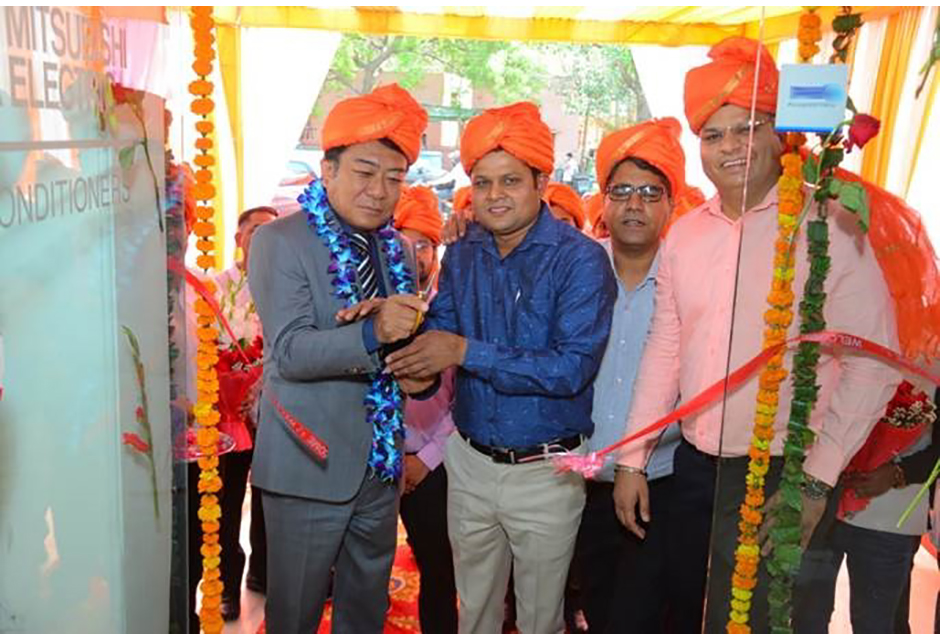 Mitsubishi Electric India Inaugurates Exclusive MEQ Cooling Planet in Ghaziabad