Mitsubishi Electric India Inaugurates Two Exclusive MEQ Hiroba Showrooms in Rajkot and Mehsana Cities of Gujarat
Mitsubishi Electric (ME) is a world leader in air conditioning systems for residential, commercial and industrial use. Always ahead of market and competitors, the brand has always focused on maximizing user experience right from the point of purchase; at the exclusive concept-based showrooms, MEQ Hiroba. The first MEQ Hiroba in India was opened in Panaji (Goa) in 2013, and so far, ME has introduced 100 MEQ Hiroba stores in various parts of the country. The prime objective behind all these MEQ Hiroba showrooms is increasing customer engagement besides enhancing the brand's outreach. Here MEQ stands for Mitsubishi Electric Quality', MEQ promises the best experience in our products, services, partnerships and people. It lies at the very core of our business. To move on this interesting concept, Mitsubishi Electric India has inaugurated two new MEQ Hiroba stores in Rajkot and Mehsana in the month of August.

Our esteemed Channel Partners inaugurated MEQ Hiroba in Rajkot (Gujarat) is inaugurated on 1st August 2019 and on the very next day, i.e., 02 August 2019, another MEQ Hiroba was opened in Mehsana (Gujarat). In association with Shree Krishna Enterprises, MEQ Hiroba in Rajkot is situated at Bhaktinagar Station Road, Opp. Central Engineering, Udyognagar Corner. And, another association with Gopi Corporation, MEQ Hiroba in Mehsana is located at 27-Dharkesh Cross Point, Panchot By-Pass Circle, Radhanpur Road. These unique and exclusive showrooms for residential air conditioners are the best place to explore products equipped with industry-leading features such as Anti- Allergy Enzyme Filter, Auto Restart, Eco- Friendly, Hi-CFM which ensure fastest and quality cooling. Moreover, lying at the core of the company's business, these MEQ Hiroba promise the best experience in ME's products, services, partnerships, and people.

MEQ Hiroba is synonymous with highly advanced air conditioners served with reliability and quality. The term Hiroba is derived from Japanese language which means a place where the public gathers. It is spread over the area of 200 to 250 ft. Mitsubishi Electric ensures the MEQ Hiroba is the platform where all emerging technologies from the giant are brought to the notice of the public. Encouraging customers to have a touch and feel of Mitsubishi Electric Air conditioners, these showrooms display and sell our entire range of room air-conditioners.

As of now, Mitsubishi Electric India has opened more than 140 Exclusive Showrooms in India, and it intends to launch several such exclusive showrooms across the country during this financial year as part of its initiative to build a larger footprint for its brand in India.
News Gallery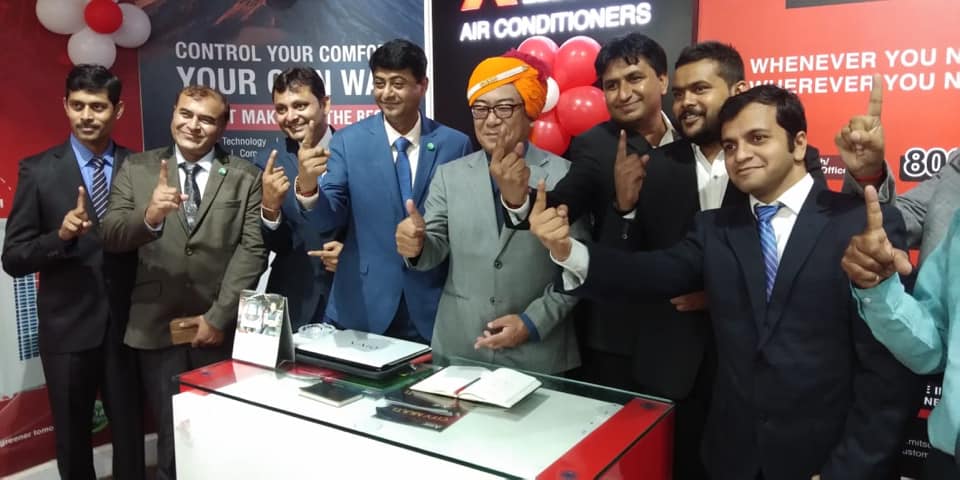 Mitsubishi Electric India Inaugurates Two Exclusive MEQ Hiroba Showrooms in Rajkot and Mehsana Cities of Gujarat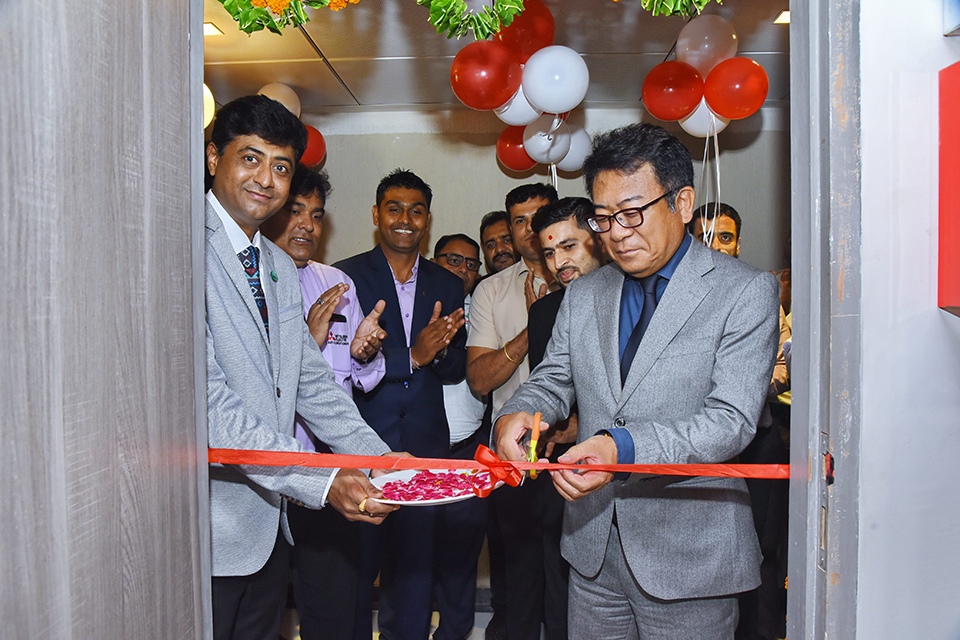 Mitsubishi Electric India Inaugurates Two Exclusive MEQ Hiroba Showrooms in Rajkot and Mehsana Cities of Gujarat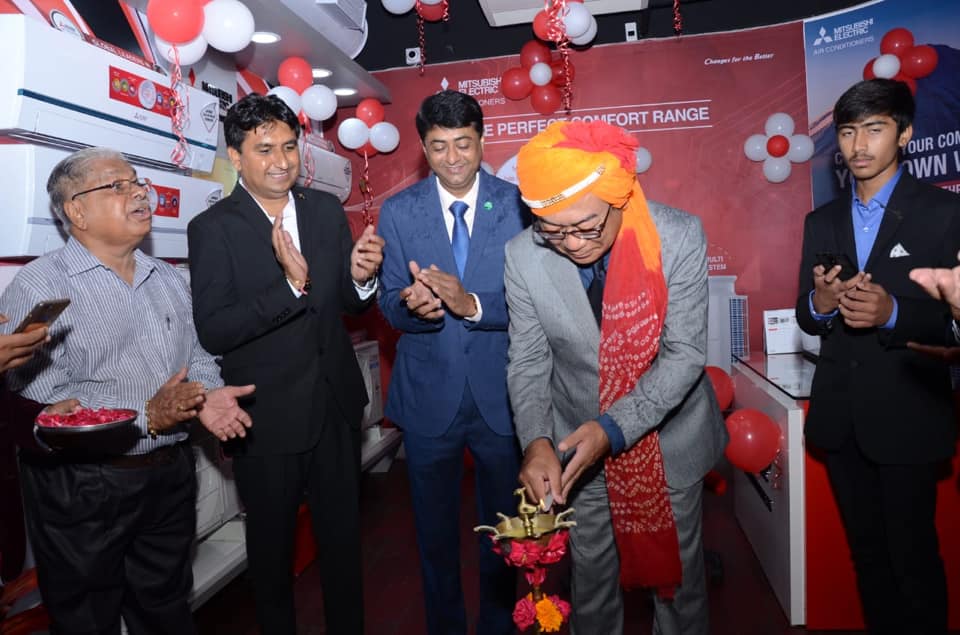 Mitsubishi Electric India Inaugurates Two Exclusive MEQ Hiroba Showrooms in Rajkot and Mehsana Cities of Gujarat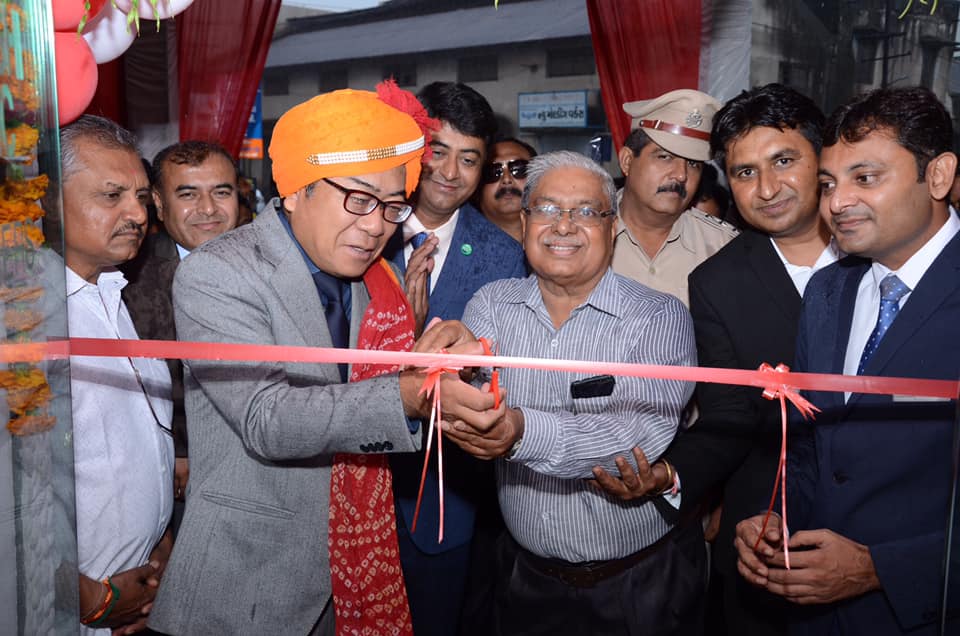 Mitsubishi Electric India Inaugurates Two Exclusive MEQ Hiroba Showrooms in Rajkot and Mehsana Cities of Gujarat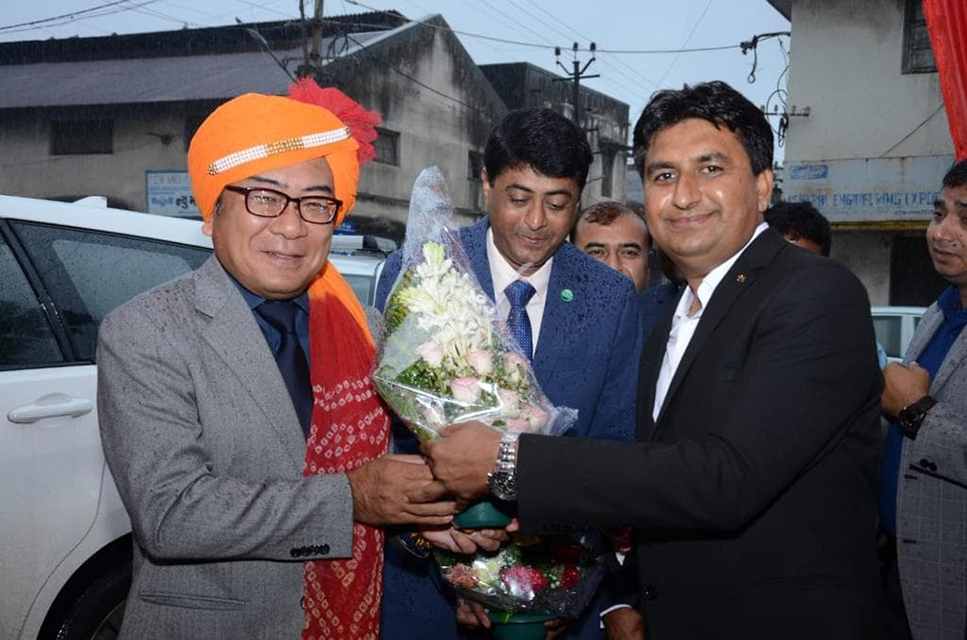 Mitsubishi Electric India Inaugurates Two Exclusive MEQ Hiroba Showrooms in Rajkot and Mehsana Cities of Gujarat