Mitsubishi Electric India organizes Health Awareness Camps in Rural Areas of Karnataka
More than 984 residents from 4 Villages benefitted from the camps
Mitsubishi Electric India organized two health awareness camps in four villages from Magadi and Kanakpura districts of Karnataka. Around 881 adults and 103 children were benefitted from the activity aimed at making positive contributions to society. The activity was a part of Mitsubishi Electric India Pvt. Ltd's CSR plans for the financial year 2018-19.
The Health Awareness camps were organized in two phases. In the first phase, the camp was set up in Ramohalli village of Magadi district on 5th may which covered Chunchanahalli village as well. The second camp was organized on 12th May at Mahimanahalli of Kanakpura District which covered Kaggalahalli village in the activity. To provide the best checkup to the residents, the camps were serviced by 8 doctors, 8 medical staff & 25 volunteers. The doctors and MEI volunteers received enthusiastic response from the residents who went through the general health checkup of Hypertension, preliminary diabetes, Pulse, etc. The activity also provided vitamins and medicines to people who needed medication.
Mr. Katsunori Ushiku, Managing Director, Mitsubishi Electric India Pvt. Ltd. said "The Health Awareness camps were set up in these two villages with the idea to support the nearby areas surrounding Mitsubishi Electric's CNC technical centre in Peenya and Transportation factory in Bidadi, Karnataka. We are consistently working towards the betterment of the society and through such activities, Mitsubishi Electric India wants to give the message that the people should be aware of the healthy lifestyle which is necessary for a developed society. We have planned our CSR activities in accordance with United Nation's Sustainable Development Goals and Government of India's National Rural Health Mission so that societies at large benefit from our activities."
Enhancing the health awareness and focusing on the well-being of the neighborhood, providing necessary medicines and supporting with essential vitamins are a step towards our mission to be a responsible corporate citizen. The residents who attended the camp were also given instructions by the doctors and medical team, on how to maintain healthy living and benefits of preventive health awareness. Many of the residents came up with the concern of Hypertension and preliminary diabetes. We briefed them with tips on how to keep blood pressure and preliminary diabetes in check by following a healthy and active lifestyle to avoid complications arising from these symptoms.
MEI has categorized CSR initiatives under Skill Development, Community Development & Climate Action. These activities support United Nations Sustainable Development Goals of Quality Education, Clean Water & Sanitation, Good Health & Well-Being and Climate Action. The programs in-turn relate to Government of India missions like Skill India, Swachh Bharat Abhiyaan, National Rural Health Mission, National Mission for a Green India. The company will follow this strategy in the mid-term and implement its various CSR activities under this preview in Gurugram, Pune, Bengaluru and other areas of its business operations.
News Gallery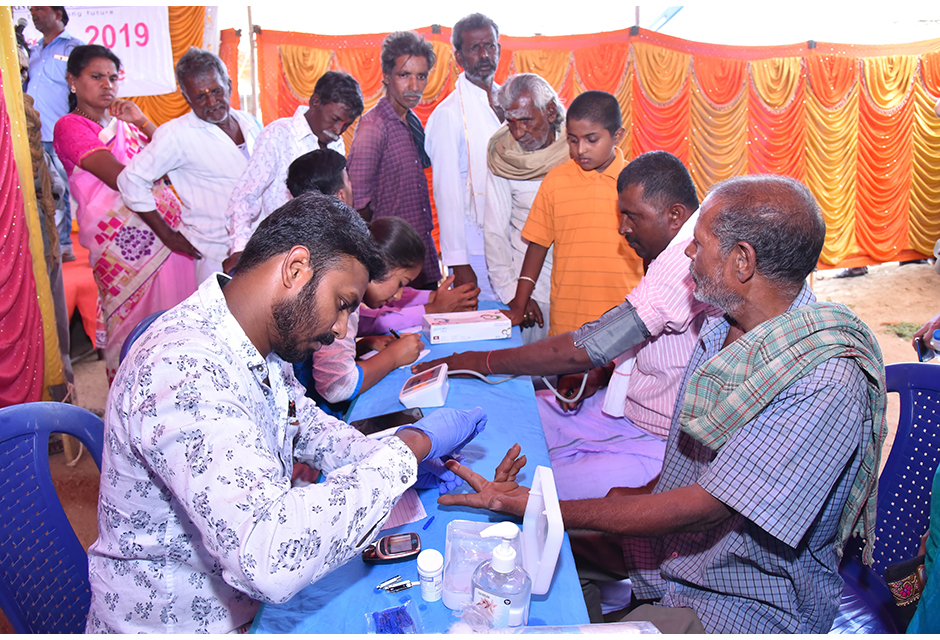 Mitsubishi Electric India organizes Health Awareness Camps in Rural Areas of Karnataka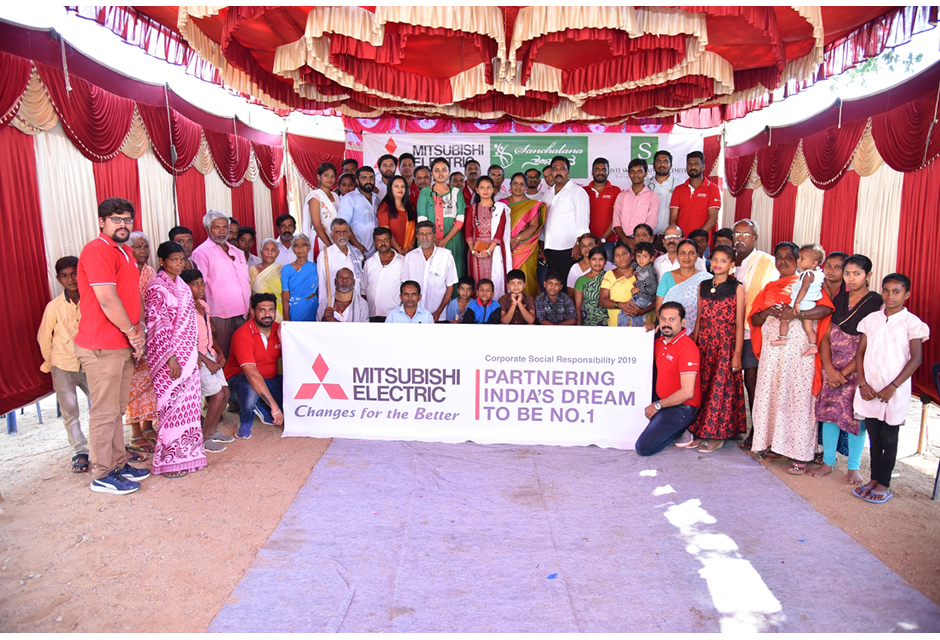 Mitsubishi Electric India organizes Health Awareness Camps in Rural Areas of Karnataka