Mitsubishi Electric India participated in ACMEE 2018
Mitsubishi Electric India participated in ACMEE 2018, a five-day machine tool show, heldfrom 21st to 25th June 2018 at the Chennai Trade Centre. The 13thpresentation of ACMEE series was organized by the Ambattur Industrial Estate Manufacturers Association (AIEMA) and AIEMA Technology Centre. A record number of 45600 visitorswitnessed the fair which was spread wide 5 Halls. The event focused on the latest in machine tools technology available in different parts of the world with emphasis on Energy Saving Solutions, Improving Productivity and Industrial Automation. The product profile included CNC, Special Purpose Machines, Hydraulics, pneumatics, instrumentation, cutting tools, low cost automation, industrial robotics, welding, etc.
Mitsubishi Electric India displayed its latest technologies and solutions in the machine tool and automation industry in Hall No A, Stall no A113, by showcasing the latest generation CNC series M80, E80 and C80. After E80 was officially launched globally, this is the first exhibition where we displayed E80 with its Model A & B focusing part production and turning markets in India. The exhibition also observed the trends in the area Internet of Things (IoT) in the CNC and Automation technologies.Mitsubishi Electric presented it's IoT concept "e-F@ctory" as the solution to support advanced manufacturing which realize reduction of total cost among all phase from development to maintenance with both FA technology and IT technology. Under the banner of e-F@ctory, MEI demonstrated different functionsand tools such as Data backup tool, Factory View etc. Collaborating with other respective departments in FAID, the MELFA Robot and LVS products were also displayed in ACMEE 2018.
The exhibition also witnessed many Indian as well as few Foreign Machine Tool Builders who exhibited their machines with their favorite choice of controller that is of Mitsubishi Electric. Such machines were inclusive of almost all CNC segments such as VMCs, Die mold, Lathe, Tapping Centers.
News Gallery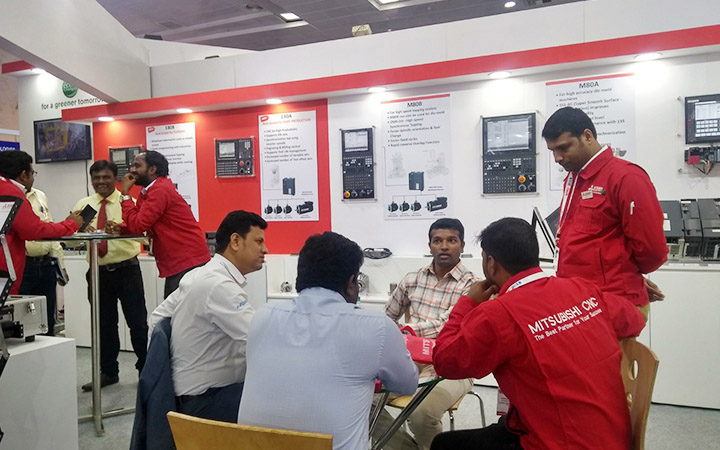 Mitsubishi Electric India participated in ACMEE 2018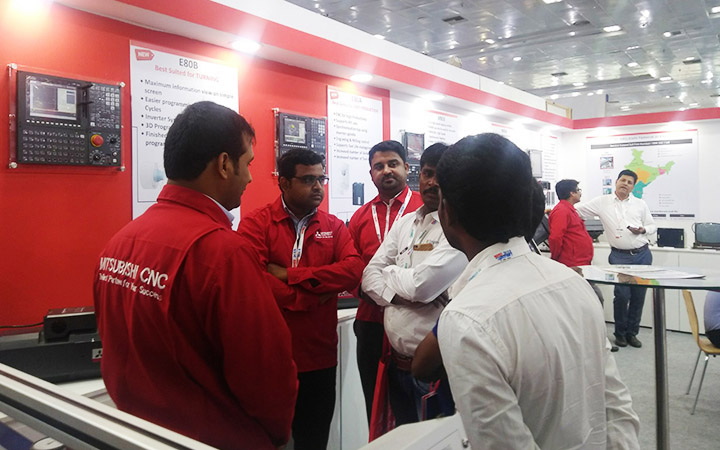 Mitsubishi Electric India participated in ACMEE 2018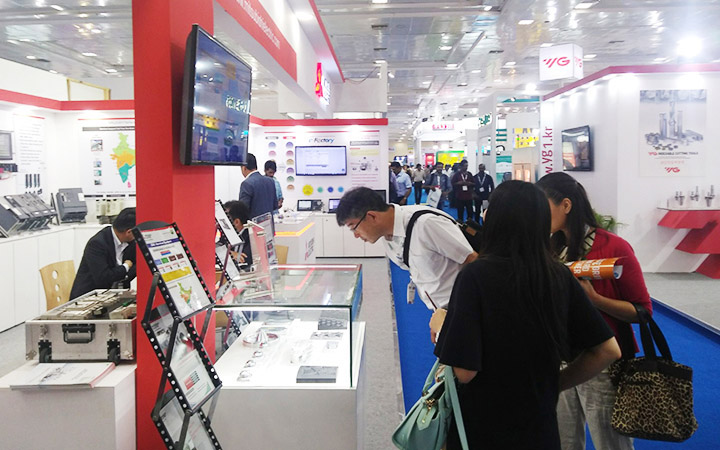 Mitsubishi Electric India participated in ACMEE 2018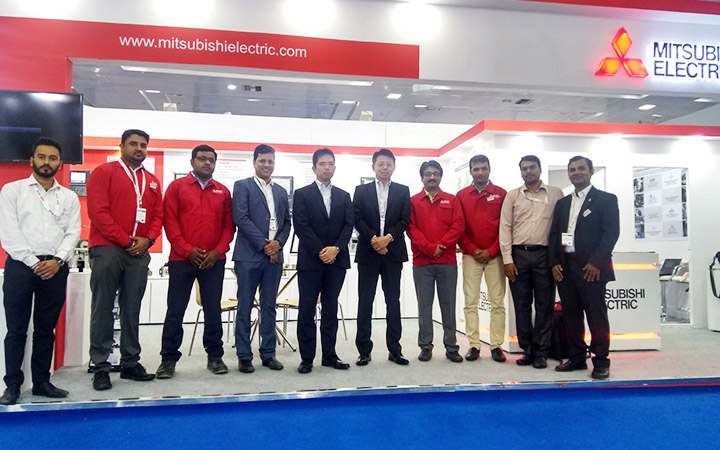 Mitsubishi Electric India participated in ACMEE 2018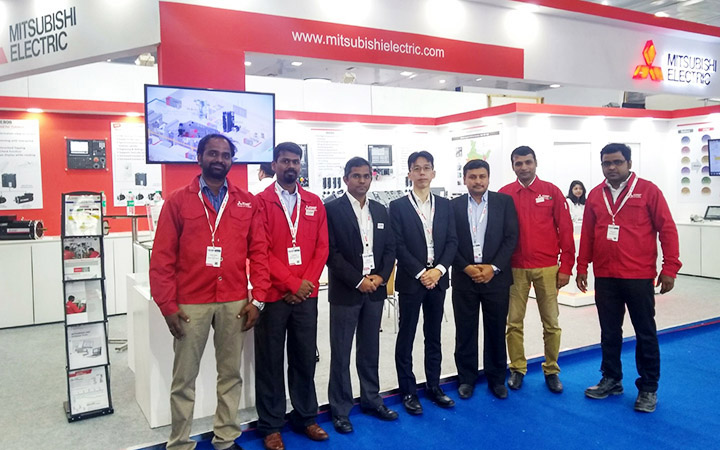 Mitsubishi Electric India participated in ACMEE 2018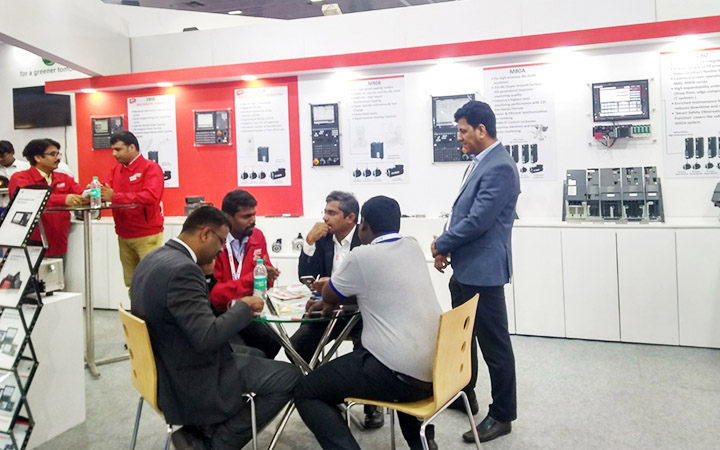 Mitsubishi Electric India participated in ACMEE 2018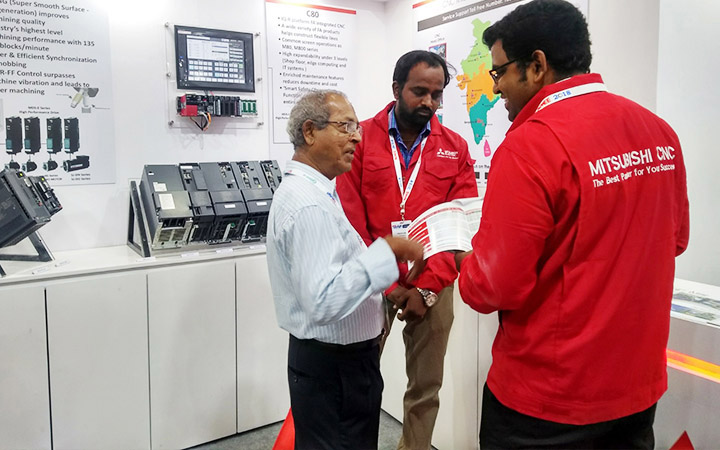 Mitsubishi Electric India participated in ACMEE 2018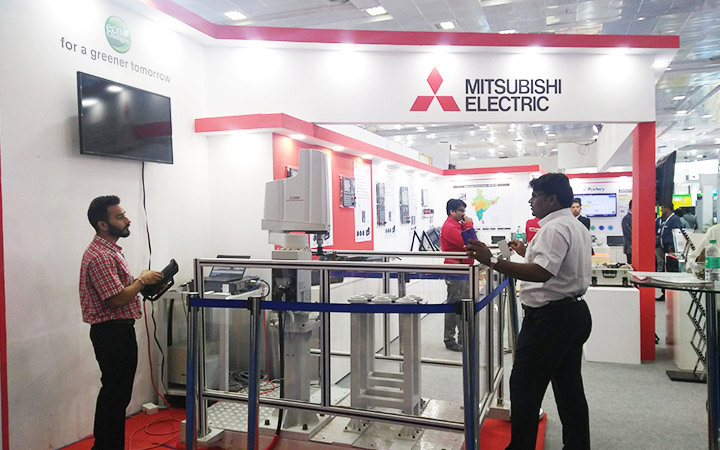 Mitsubishi Electric India participated in ACMEE 2018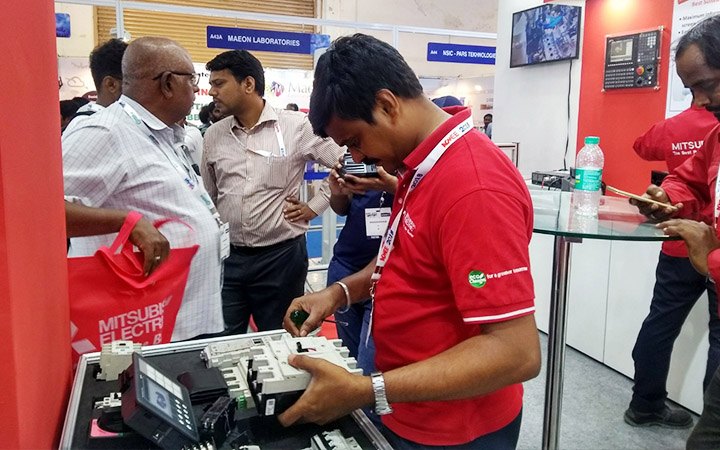 Mitsubishi Electric India participated in ACMEE 2018