Mitsubishi Electric India Participated in IMTEX-2017
26th January, 2017 - It was indeed a privilege and pleasure for Mitsubishi Electric India Pvt Ltd to participate in the recent held IMTEX 2017 at the Bangalore International Exhibition Centre (BIEC) at Bengaluru from 26th Jan till 1st Feb 2017, because IMTEX has been the largest metal cutting machine tool exhibition in South and South east Asia and it gives the opportunity to showcase the latest technologies in the machine tool industry. According to Indian Machine Tool Manufacturers' Association's (IMTMA), the organizer of IMTEX 2017, the exhibition attracted a footfall of 75,440 visitors and compared to IMTEX 2015, the booked orders have shown an increase of 16%, whereas the generated enquiries increased by 21%.
Mitsubishi Electric India displayed its latest technologies and solutions in the machine tool and automation industry in Hall No 1A, Booth No A108. It included the introduction of new products in India, that is M80W and C80, which come with industry leading technologies with unlimited possibilities and the capability to create innovative value. The exhibition shown demand in the integration of concept like Internet of Things (IoT) in the CNC and Automation technologies. In this IoT segment, Mitsubishi Electric presented the concept "e-F@ctory" as the solution to support advanced manufacturing which realize reduction of total cost among all phase from development to maintenance with both FA technology and IT technology.
Mitsubishi Electric's different ranges of Robots were also displayed in IMTEX.
In addition, the exhibition witnessed many Indian as well as Foreign Machine Tool Builders who exhibited their machines with their favorite choice of controller that is of Mitsubishi Electric. Such machines comprised of almost all CNC segments such as VMCs, Die mold, Lathe, Tapping Centers.
News Gallery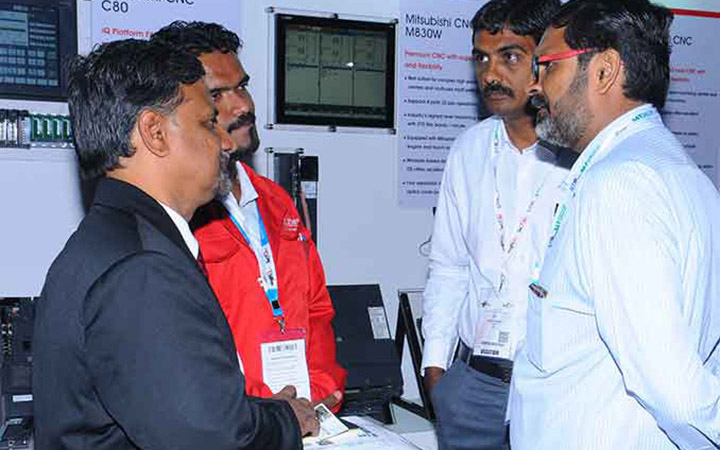 Mitsubishi Electric India Participated in IMTEX-2017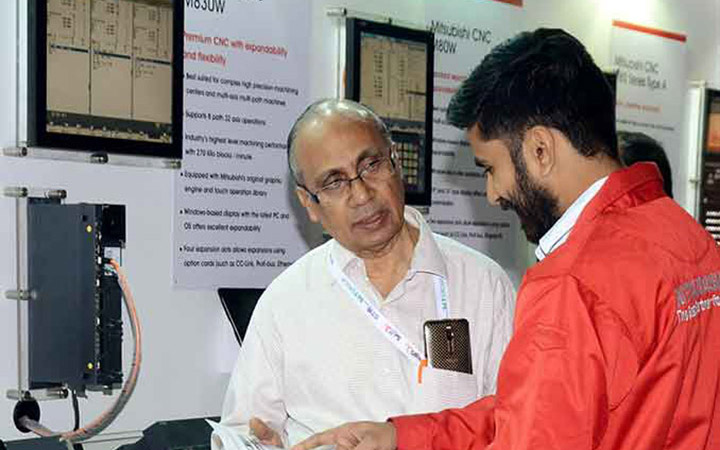 Mitsubishi Electric India Participated in IMTEX-2017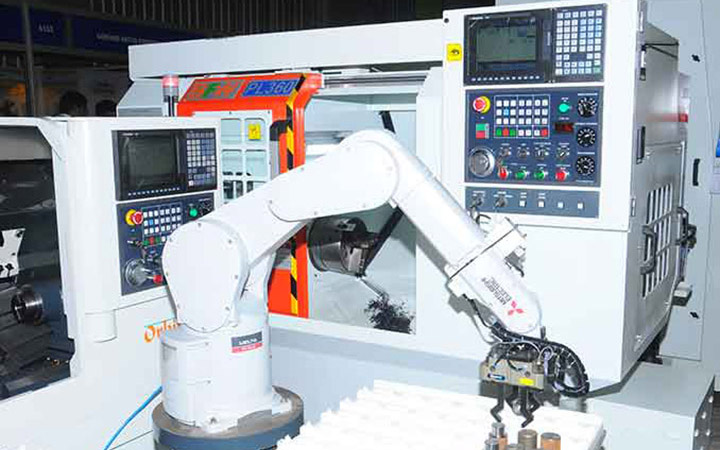 Mitsubishi Electric India Participated in IMTEX-2017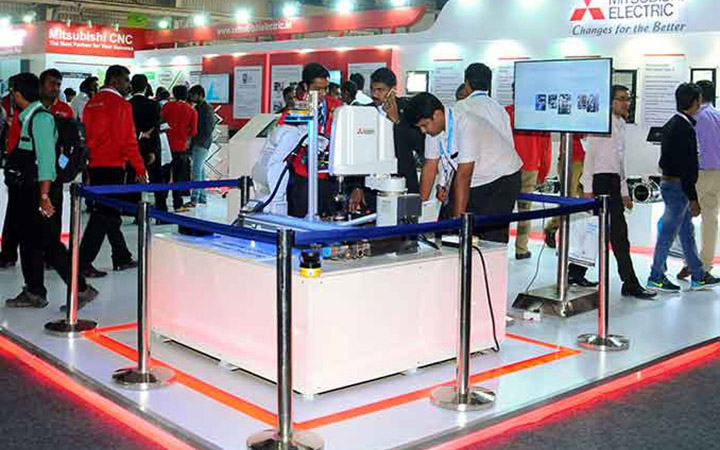 Mitsubishi Electric India Participated in IMTEX-2017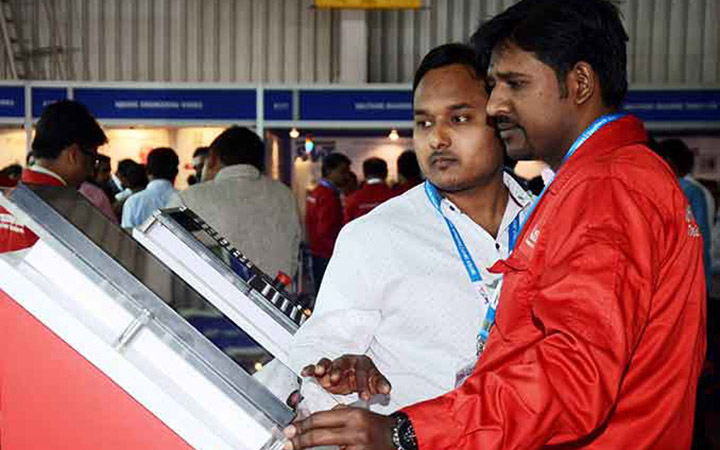 Mitsubishi Electric India Participated in IMTEX-2017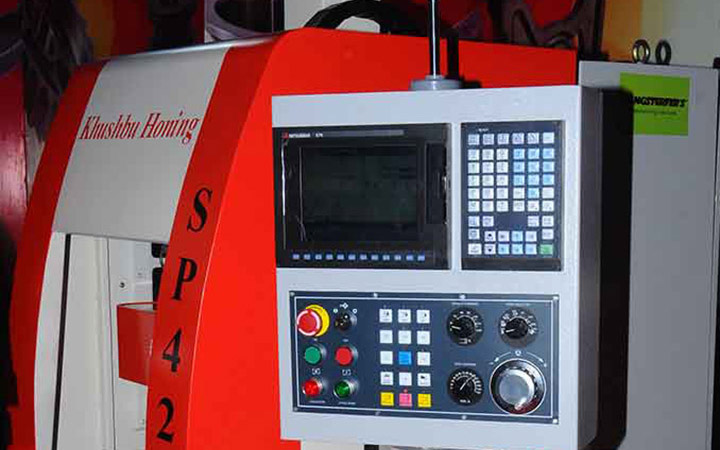 Mitsubishi Electric India Participated in IMTEX-2017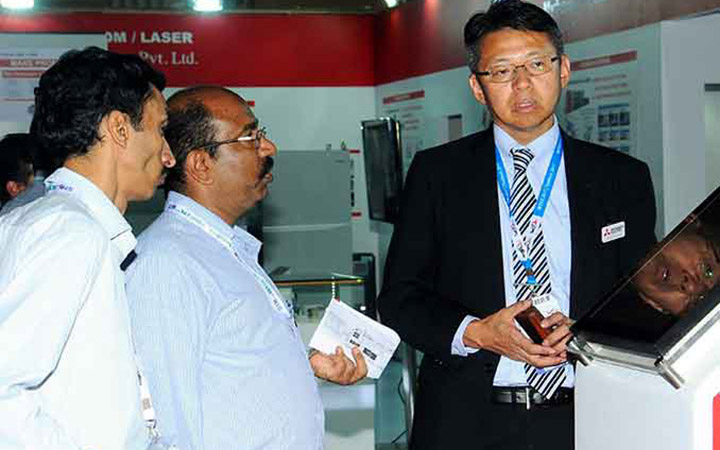 Mitsubishi Electric India Participated in IMTEX-2017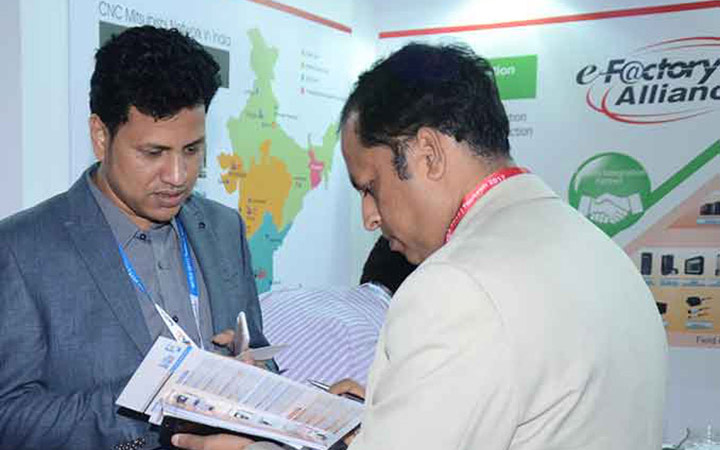 Mitsubishi Electric India Participated in IMTEX-2017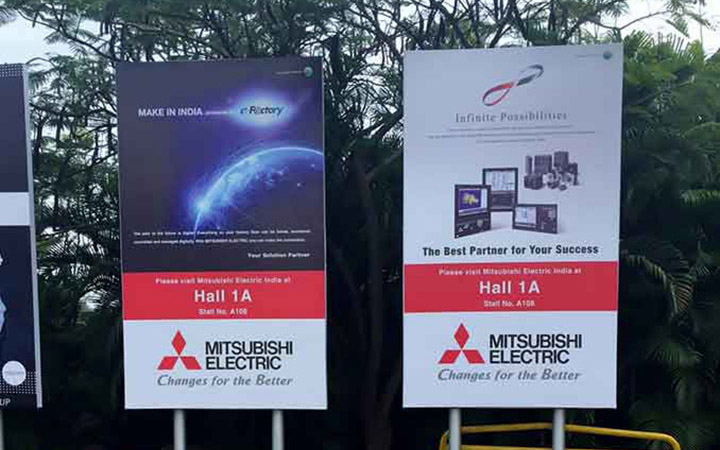 Mitsubishi Electric India Participated in IMTEX-2017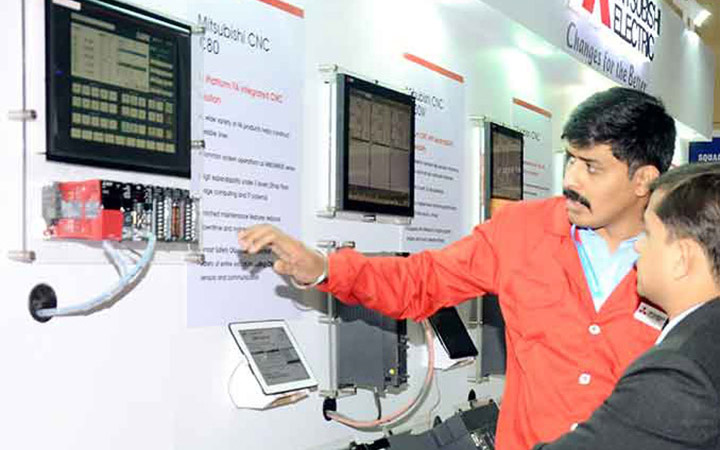 Mitsubishi Electric India Participated in IMTEX-2017