Mitsubishi Electric India Participated in INTEC-2017
Mitsubishi Electric participated in INTEC 2017, a five-day industrial trade fair, held between June 1 and 5 at the Codissia Trade Fair Grounds. This was a 17th edition of the international machine tools and industrial trade fair organized by Codissia INTEC Technology Centre. According to INTEC authorities, the exhibition had a footfall of over 45000 visitors that includes Manufacturers, suppliers, visitors, researchers etc. More than 500 exhibitors, mainly from India but also from other countries, participated in the show at its 5 Halls covering a gross area of 22,000 sq. meters.

Mitsubishi Electric India displayed its latest technologies and solutions in the machine tool and automation industry in Hall No B, Stall no 48A, by showcasing the latest generation CNC series M80W which come with industry leading technologies with unlimited possibilities and the capability to create innovative value. The exhibition shown demand in the area Internet of Things (IoT) in the CNC and Automation technologies. In this IoT segment, Mitsubishi Electric presented it's concept "e-F@ctory" as the solution to support advanced manufacturing which realize reduction of total cost among all phase from development to maintenance with both FA technology and IT technology. Under the banner of e-F@ctory, MEI demonstrated different functions such as Data backup tool, email sending, communication tool and Android App for the remote diagnosis.

The exhibition also witnessed many Indian as well as few Foreign Machine Tool Builders who exhibited their machines with their favorite choice of controller that is of Mitsubishi Electric. Such machines were inclusive of almost all CNC segments such as VMCs, Die mold, Lathe, Tapping Centers. The show facilitated to understand the market situations, business trends, competitor's updates and to build relations with end users and machine tool builders.
News Gallery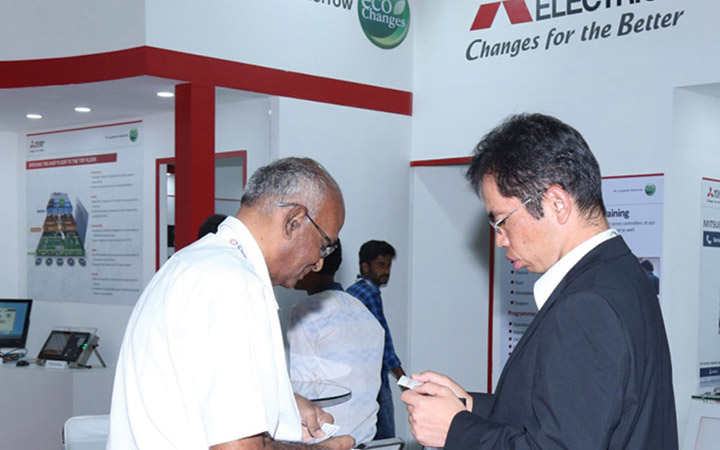 Mitsubishi Electric India Participated in INTEC-2017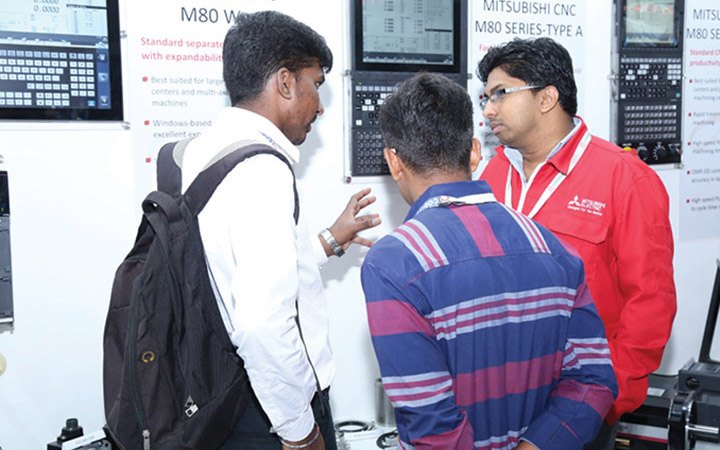 Mitsubishi Electric India Participated in INTEC-2017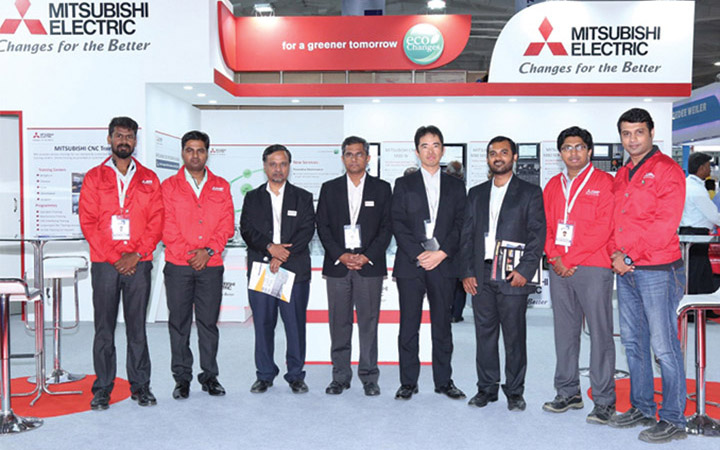 Mitsubishi Electric India Participated in INTEC-2017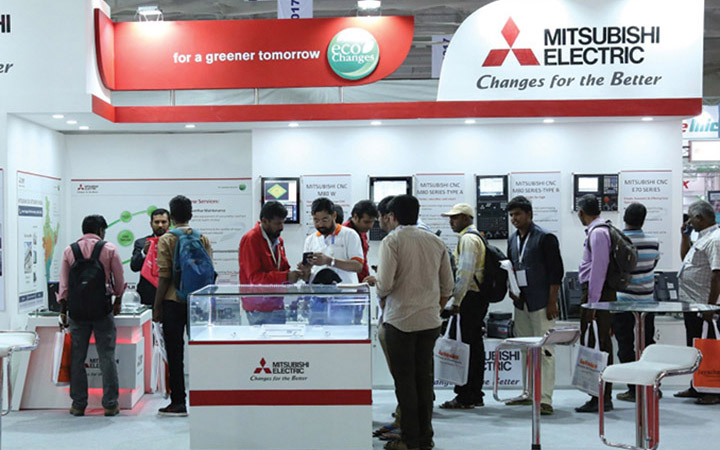 Mitsubishi Electric India Participated in INTEC-2017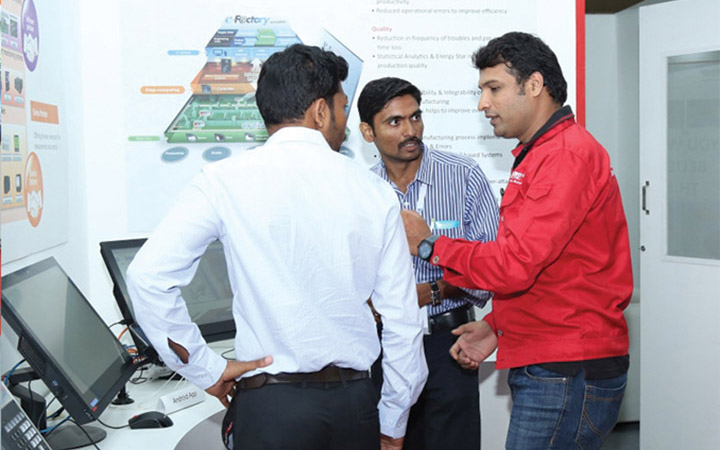 Mitsubishi Electric India Participated in INTEC-2017