Mitsubishi Electric India participated in RMTS 2018
28th November to 1st December 2018: Mitsubishi Electric India participated in the Rajkot Machine Tool Show 2018. This 7th edition of RMTS 2018 was held from 28thNovember to 1st December 2018 at NSIC Ground, Aji Industrial Area, Rajkot, Gujarat, India. The RMTS 2018 is regarded as aone-stop destination to address the manufacturing and machine tools requirements of various industry sectors not only in Gujarat but the nation as a whole. The Exhibition focuseson Machine Tools- Cutting & forming, Cutting Tools, Power Tools & Hand Tools, Robotics, Automation, Electronics & Electricals, Hydraulics & Pneumatics, Air Compressor, Pumps & Valves, Testing & Measuring Instruments, Brass Parts, Storage & Logistics, Industrial Lubricants, Material Handling Equipment's, Welding Equipment & Consumables, Casting & Forging Machinery, Gears, Motors & Drives, ITES (Software, CAD-CAM) and Newly launched products and technology.
Mitsubishi Electric India displayed its latest technologies and solutions in the machine tool industry in Hall 10, Stall P5, by displaying the present generation CNC series M80, E80 and C80. With the newly launched E80, we are targeting the part production and turning markets in India. Mitsubishi Electric also presented it's IoT concept "e-F@ctory" in relations with CNC applications which demonstrated different functions and tools such as Data backup tool, Factory View etc.
The Exhibition had a foot fall of 25,000 visitors with 200 exhibitors. RMTS was successfully organized by KMG Business Technology in association with Machine Tools Manufacturers Association-Rajkot.
News Gallery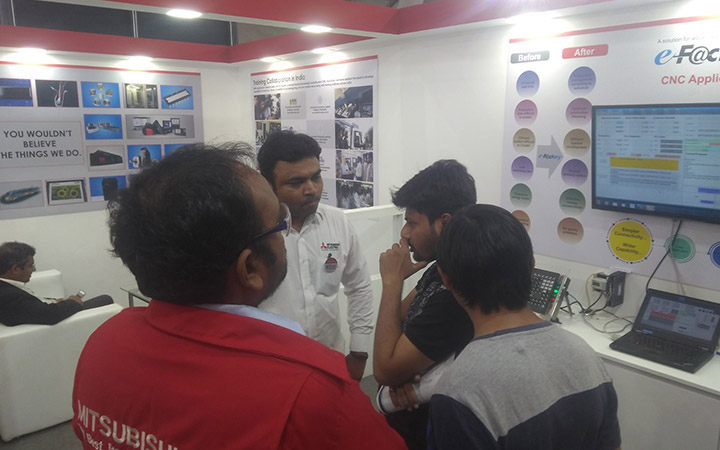 Mitsubishi Electric India participated in RMTS 2018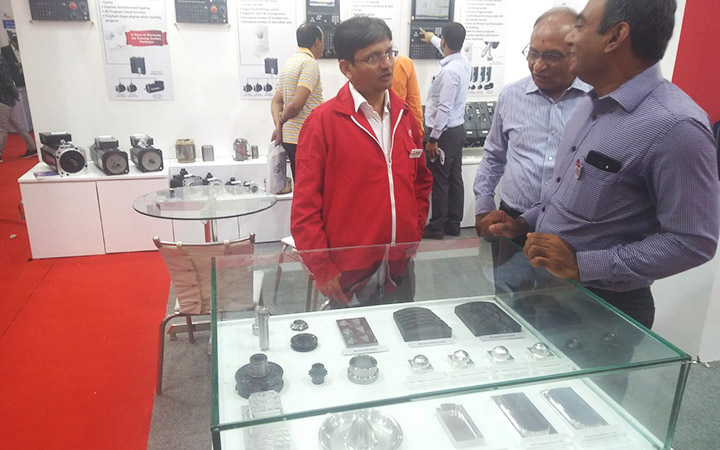 Mitsubishi Electric India participated in RMTS 2018