Mitsubishi Electric join hands with Bangalore youth volunteers to restore city's green cover
Bangalore, October 31, 2015: Mitsubishi Electric India took up a tree plantation drive at Peenya Metro Station in Bangalore, with an objective to contribute towards environment preservation as part of its Corporate Social Responsibility. Local youth volunteers, social impact groups like Say-trees of Bangalore joined hands with employees of Mitsubishi Electric Group Companies in India for this social cause. The team planted saplings of local species like mahogany, tabubea rosea to minimize the carbon footprints and beautify the area.
Speaking about the initiative, Managing Director of Mitsubishi Electric India, Mr. Makoto Kitai, said, "It was endearing to see employees actively participating along with local youth volunteers in such kind of initiatives. Every individual should try to plant one tree and that will be a major step in protecting our mother nature. We are more than happy in contributing and creating awareness and building concern for the environment amongst today's youth."
In 2021, which is only 6 years from now, Mitsubishi Electric will celebrate its 100th Anniversary. The Mitsubishi Electric Group has established Environmental Vision '2021' to contribute to the development of a sustainable society. "Environmental Vision 2021 is the long-term environmental management vision of the Mitsubishi Electric Group. With the guideline of making positive contributions to the earth and its people through technology and action, the Company is working toward the realization of a sustainable society utilizing wide-ranging and sophisticated technologies as well as the promotion of proactive and ongoing actions by our employees. The Vision sets 2021 as its target year, coinciding with the 100th anniversary of Mitsubishi Electric's founding."
The tree plantation programme is an extension of Mitsubishi Electric's philanthropic activity which is in line with the company's aim to be a global leading green company, making lasting contributions to every society in which it operates including India.
News Gallery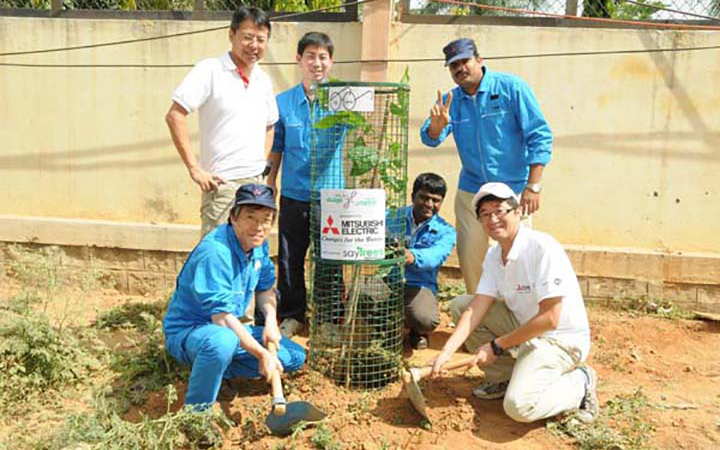 Mitsubishi Electric join hands with Bangalore youth volunteers to restore city's green cover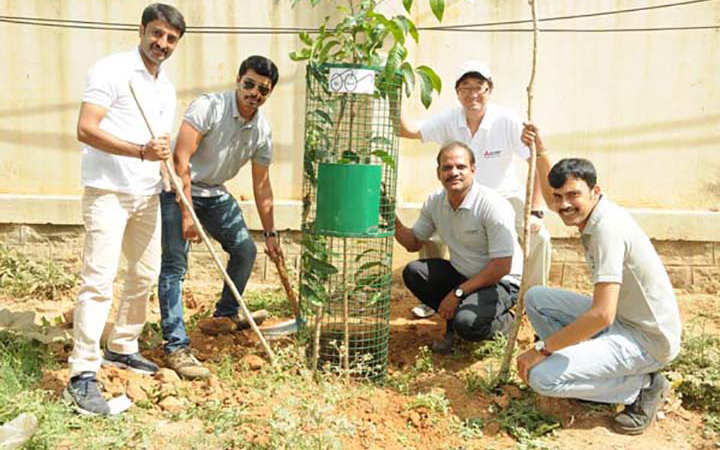 Mitsubishi Electric join hands with Bangalore youth volunteers to restore city's green cover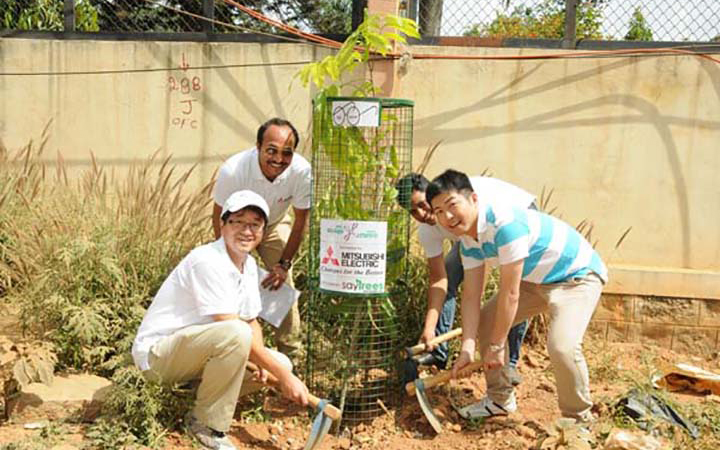 Mitsubishi Electric join hands with Bangalore youth volunteers to restore city's green cover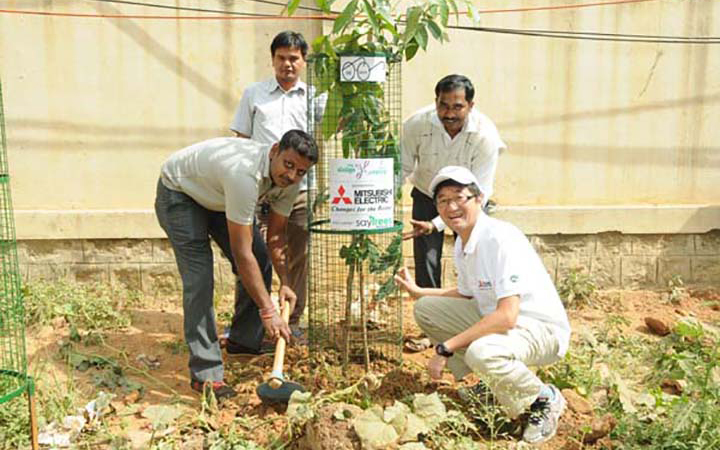 Mitsubishi Electric join hands with Bangalore youth volunteers to restore city's green cover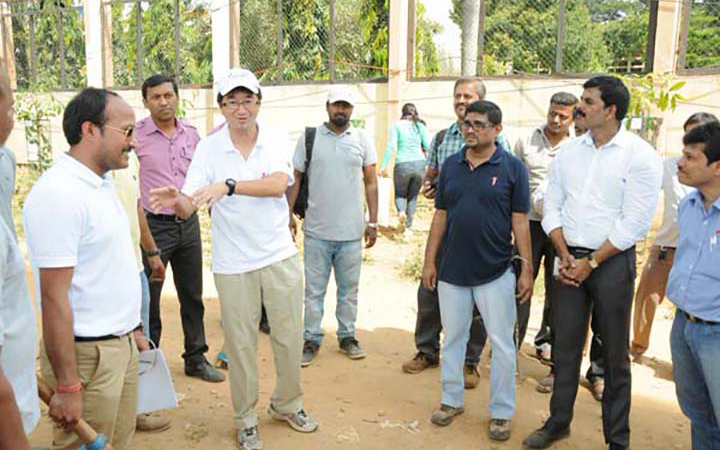 Mitsubishi Electric join hands with Bangalore youth volunteers to restore city's green cover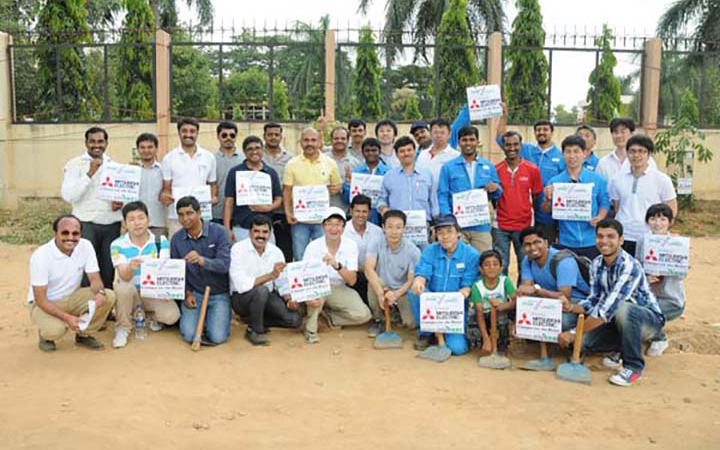 Mitsubishi Electric join hands with Bangalore youth volunteers to restore city's green cover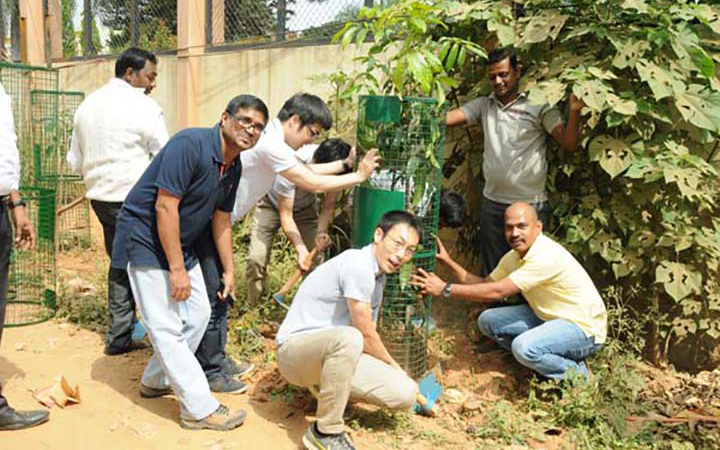 Mitsubishi Electric join hands with Bangalore youth volunteers to restore city's green cover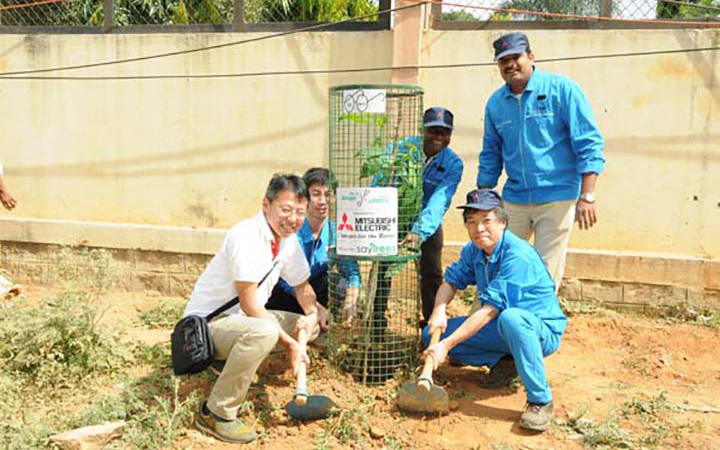 Mitsubishi Electric join hands with Bangalore youth volunteers to restore city's green cover