Mitsubishi Electric Living Environment products grab attention at ACREX 2014
ACREX 2014 took place between 27th February 2014 to 1st March 2014 at Pragati Maidan, New Delhi. ACREX is an international exhibition organised by ISHARE (Indian Society of Heating Refrigeration and Air-conditioning Engineers). Mitsubishi Electric India participated in this show as Bronze partner and got a small display area to showcase its products. During the show Mitsubishi Electric showcased its entire range of products including split air conditioners, cassette air conditioners and City Multi VRF Systems.
Mitsubishi Electric's eco-friendly range includes energy efficient series of Room Air Conditioners with high EER 5 star, 4 star and 3 star rating, DC Inverter series which saves up to 60% energy as compared to conventional AC, Kirigamine Zen range of Inverter heat pump splits, Mr Slim range of Cassettes, Floor Standing, Ceiling Concealed Type Air conditioners, Variable Refrigerant Flow (VRF) -City Multi which has 100% Inverter Scroll Compressor technology, Lossnay ventilation system which refreshes the room air while maintaining same level of cooling and Jet Towel - A Mitsubishi Electric original hand drying technology for 21st Century as it dries fast and consumes less power.
The amazing range of Air conditioning products provided by Mitsubishi Electric grabbed the attention of visitors and attracted a good footfall at the stall.
News Gallery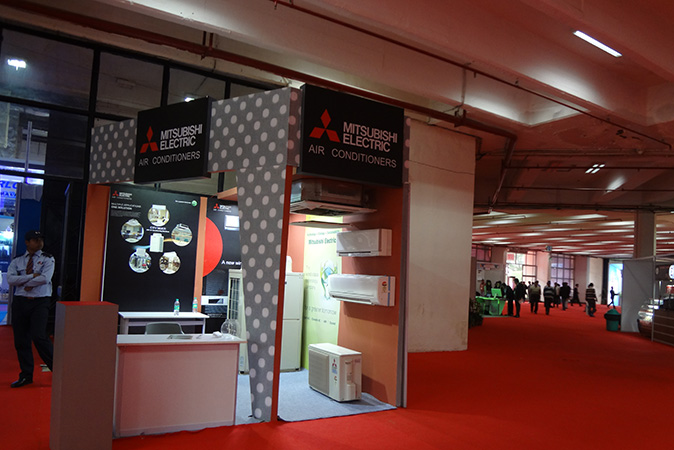 Mitsubishi Electric Living Environment products grab attention at ACREX 2014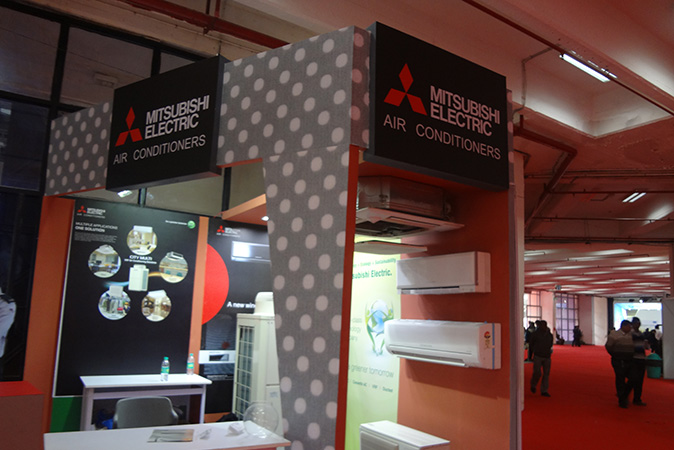 Mitsubishi Electric Living Environment products grab attention at ACREX 2014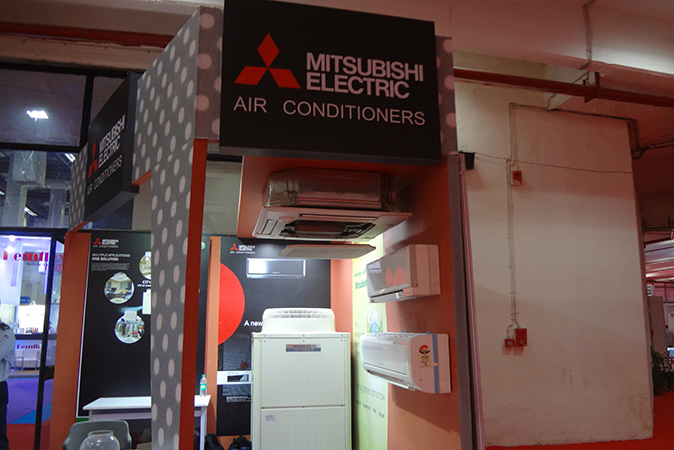 Mitsubishi Electric Living Environment products grab attention at ACREX 2014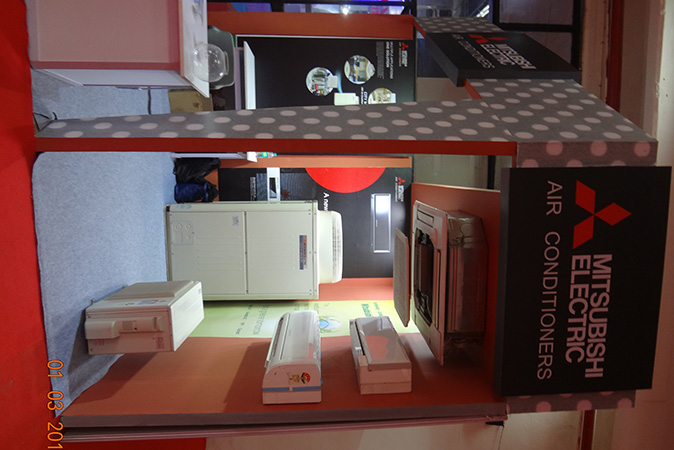 Mitsubishi Electric Living Environment products grab attention at ACREX 2014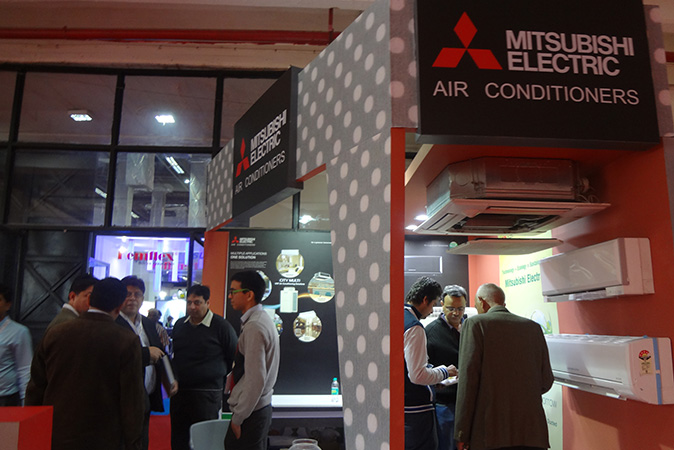 Mitsubishi Electric Living Environment products grab attention at ACREX 2014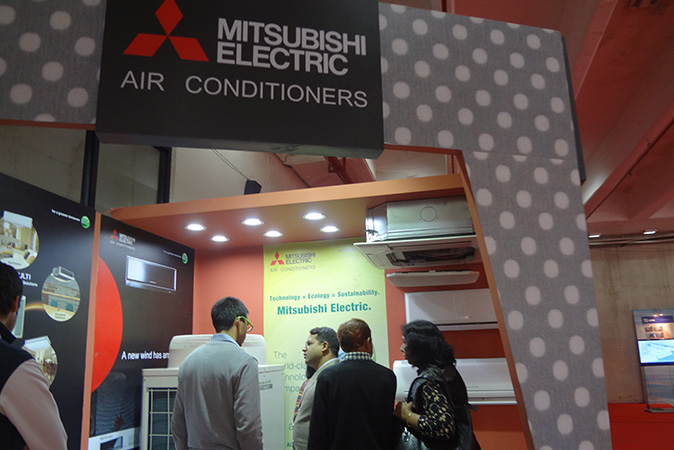 Mitsubishi Electric Living Environment products grab attention at ACREX 2014