Mitsubishi Electric participated in Coolex Exhibition
16th April 2018: Mitsubishi Electric Living Environment Division participated in the CII Coolex -2018 at Chandigarh and Lucknow, an exclusive exhibition on Air-conditioning, Refrigeration and Ventilation.

This exhibition is part of a series of events focused on promoting the concept of energy efficiency and innovating technology. Different air-conditioning brands showcased inverter Air Conditioner line up based on green gas model using R410A and R32 refrigerant. "The future belongs to alternate sources of energy that are safe for the climate and are sustainable while being economically viable," informed one of the exhibitors.

The consumer footfall remained consistent throughout the day, most seemed inquisitive about the inverter technology based products. Residents flocked the stalls at exhibition — CII Coolex — to choose the "best in class" air-conditioning and refrigeration products.

Mitsubishi Electric launched New Mr Slim Inverter JP series in India. It features advance inverter technology with Inverter power module, a cutting edge technology minimizing power consumption by adjusting the frequency. These air conditioner have features like Dual Barrier Coating, which is a patented technology by Mitsubishi Electric which helps prevent greasy dirt from getting inside, ensuring easy maintenance and better air quality. It also comes with added feature of long air flow enhancing cooling efficiency. The company claimed it as world's first room air conditioner equipped with Cross Flow Fan in 1968. The new line up series effectively catches floating PM 2.5 particles, thereby, maintaining clean air in the room. This new line up by Mitsubishi Electric is using new R32 refrigerant.
News Gallery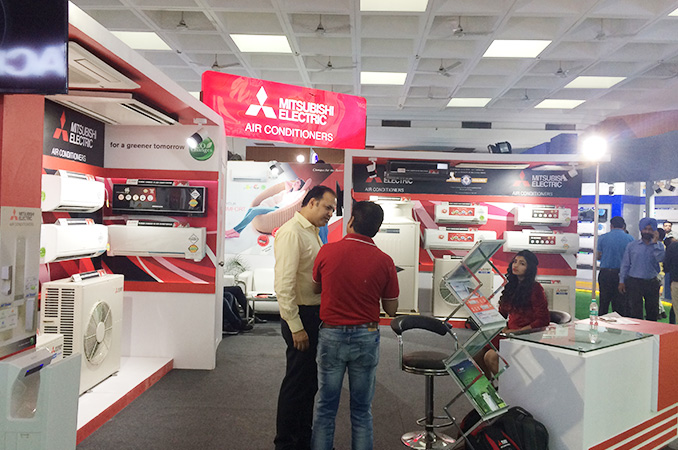 Mitsubishi Electric participated in Coolex Exhibition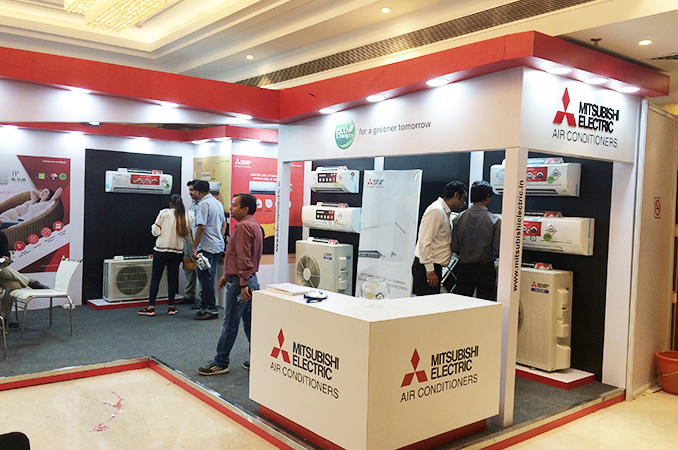 Mitsubishi Electric participated in Coolex Exhibition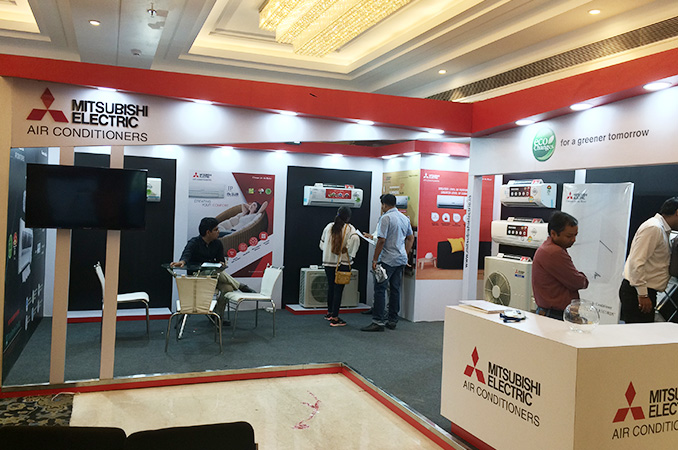 Mitsubishi Electric participated in Coolex Exhibition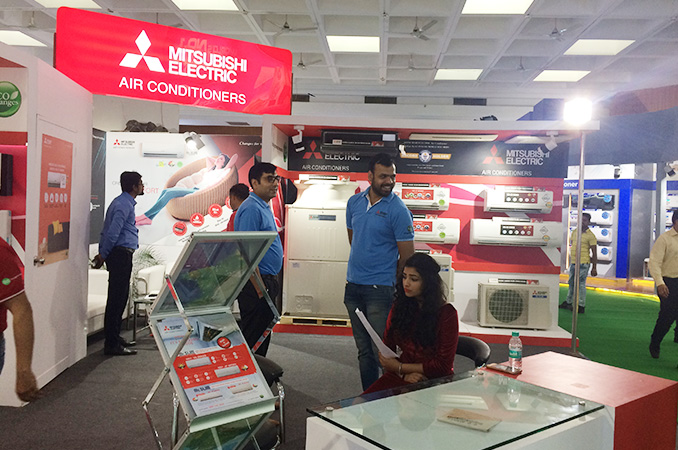 Mitsubishi Electric participated in Coolex Exhibition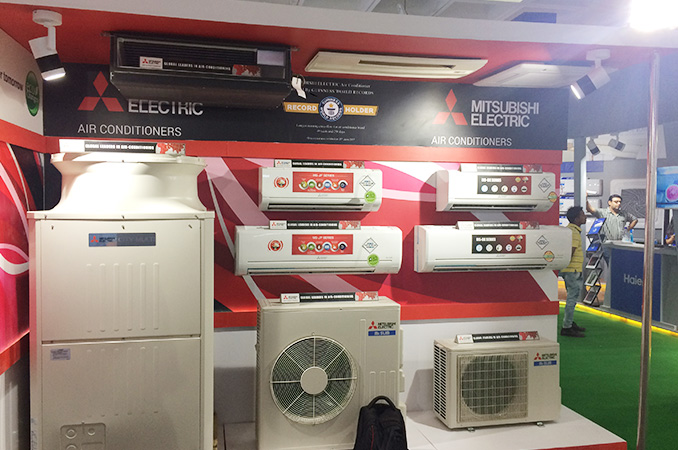 Mitsubishi Electric participated in Coolex Exhibition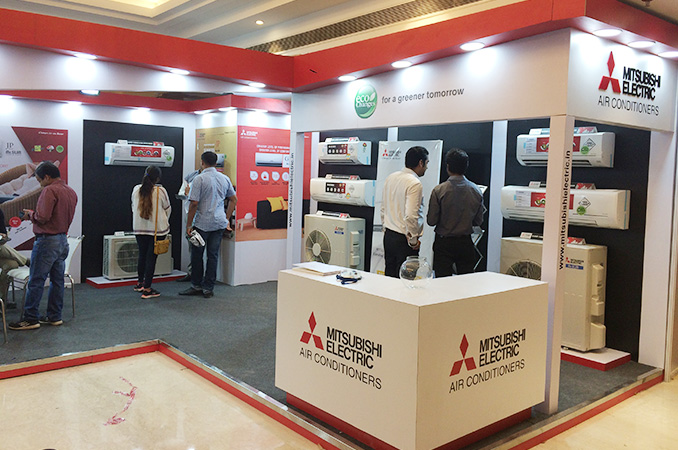 Mitsubishi Electric participated in Coolex Exhibition