Mitsubishi Electric's, Factory Automation & Industrial Division products displayed at 6th ELASIA 2014
Mitsubishi Electric India again registered a strong presence at the 6th edition of ELASIA 2014, organized at Pragati Maidan, New Delhi from 25th to 28th July, 2014.

Mitsubishi Electric displayed its high quality and exhaustive range of Low Voltage Switchgears that address Protection, Safety and Intelligent needs of the modern day Electrical Distribution networks.

Full Range of ACBs, MCCBs, ELMCCBs, Motor Starting Solution Components, Final Distribution Products (MCB, RCCB and DBs) were displayed. A working model of LV Switchgear with Monitoring and Control over communication through intelligent Mitsubishi Electric products like iPC, HMI and Webserver was the centre of attraction for many visitors.

The visitors also got a real-life feel of the installed panel - a Low Voltage Switchboard was put on display with all the components.

Along with this, there was also a separate display of Inverters (Variable Frequency Drives) with live demo of motion application solution.
News Gallery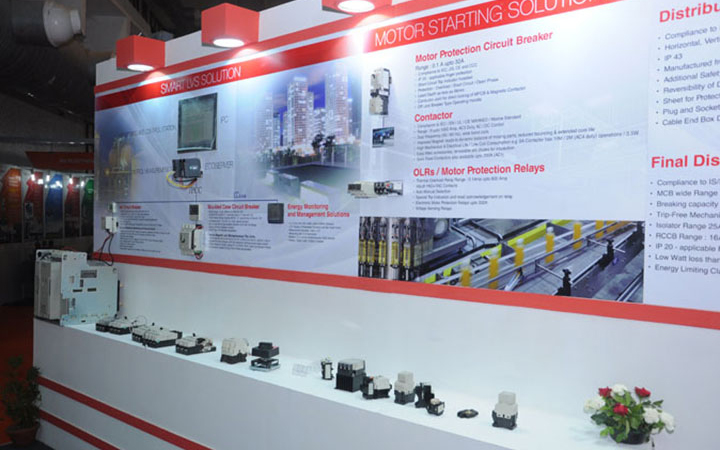 Mitsubishi Electric's, Factory Automation & Industrial Division products displayed at 6th ELASIA 2014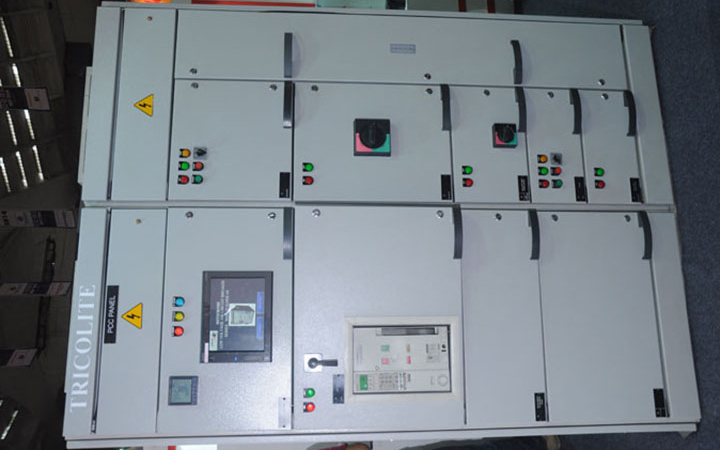 Mitsubishi Electric's, Factory Automation & Industrial Division products displayed at 6th ELASIA 2014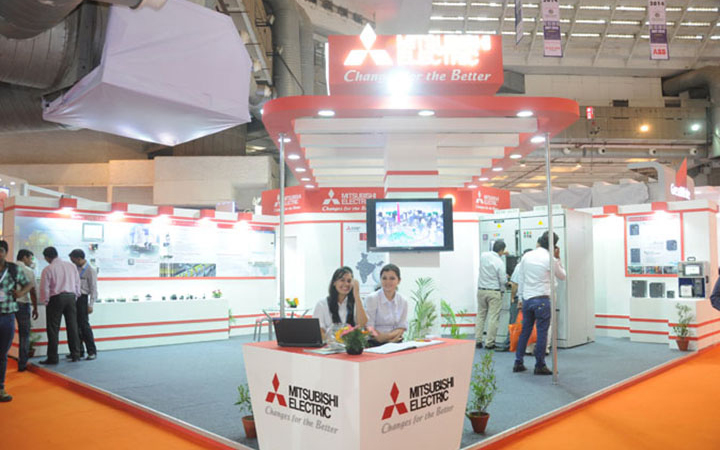 Mitsubishi Electric's, Factory Automation & Industrial Division products displayed at 6th ELASIA 2014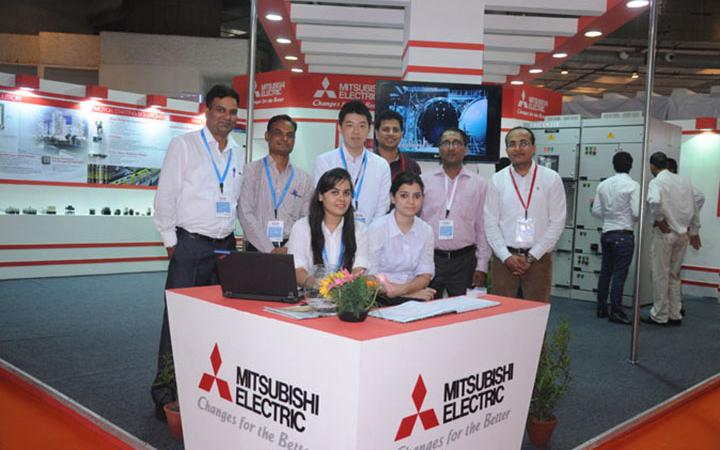 Mitsubishi Electric's, Factory Automation & Industrial Division products displayed at 6th ELASIA 2014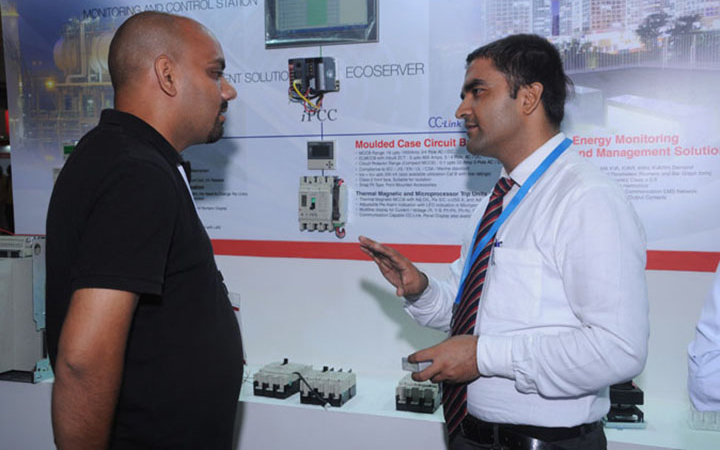 Mitsubishi Electric's, Factory Automation & Industrial Division products displayed at 6th ELASIA 2014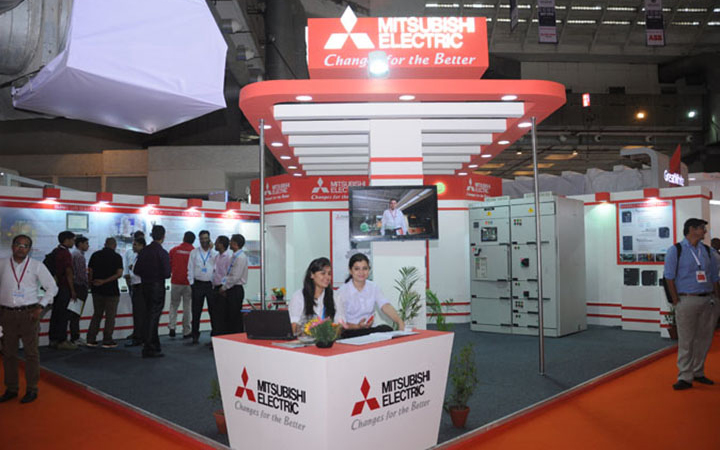 Mitsubishi Electric's, Factory Automation & Industrial Division products displayed at 6th ELASIA 2014