Mitsubishi Factory Automation & Industrial Division, CNC Products Displayed at AMTEX 2014
Mitsubishi Electric India participated in AMTEX 2014 organized at Pragati Maidan, New Delhi from 25th to 28th July 2014. In the changing scenario of Indian economy, CNC department of Mitsubishi Electric Indian Pvt. Ltd. is significantly expanding its market share in India. In the last couple of years all the major Indian Machine Tool Builders and Users have starting using Mitsubishi CNCs. Mitsubishi CNC has helped the machine tools and manufacturing sector with its advanced technology and solutions. Mitsubishi Electric showcased all the range of CNC, Drives, Motor and Other Factory Automation and Industrial Division products.

Mitsubishi E70 Series CNC:
Seeking easier usability and higher cost efficiency, the E70 Series, a new standard CNC series offers high performance and high operability. With Primary features such as lesser wiring, compact size, latest hardware, the E70 Series is best suited to simple lathes and milling machines.

Mitsubishi M70 Series CNC:
The M70V CNC Series is specially made for pursuing high speed and accuracy. The system can deliver remarkable reduction in cycle time, optimum performance for various applications such as compact milling machine, tapping machine, multi –axis machining center, compact lathe etc. Additionally, it is equipped with various support functions like data backup, program restart, ground fault detection for each motor etc., which help minimize the downtime.

Mitsubishi M700 Series CNC:
M700V Series is a state of art model that provides high speed and accuracy machining and advanced control technology. These functions are for customer who keeps pushing for higher production output. Mitsubishi M700 series CNC support top level manufacturing.

Mitsubishi C70 Series CNC:
iQ Platform compatible CNC C70 Series is incorporated with the company's state of the art technologies. High performance CNC integrated with high speed PLC offers high speed control to reduce cycle time. Also a wide range of Factory Automation products helps construct flexible lines.
News Gallery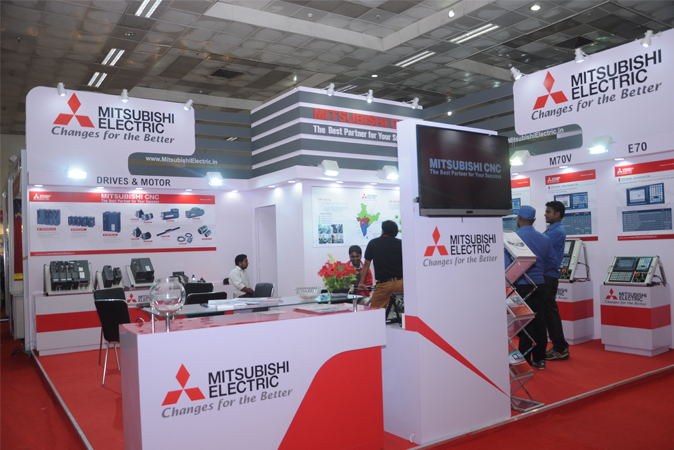 Mitsubishi Factory Automation & Industrial Division, CNC Products Displayed at AMTEX 2014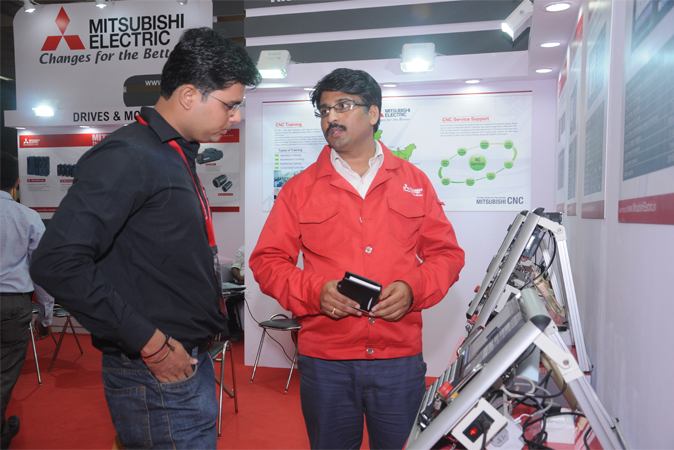 Mitsubishi Factory Automation & Industrial Division, CNC Products Displayed at AMTEX 2014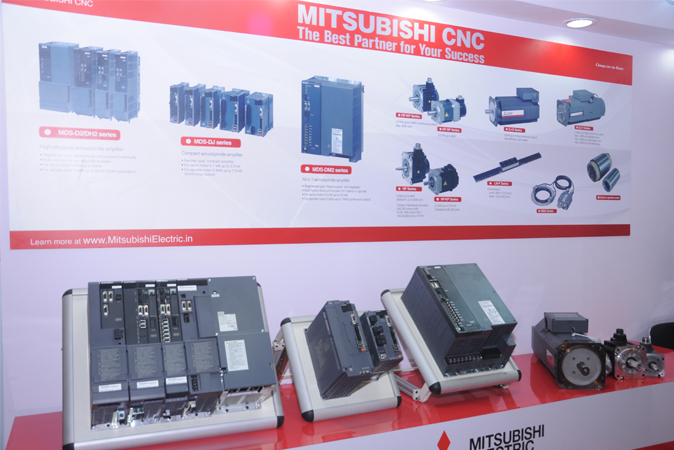 Mitsubishi Factory Automation & Industrial Division, CNC Products Displayed at AMTEX 2014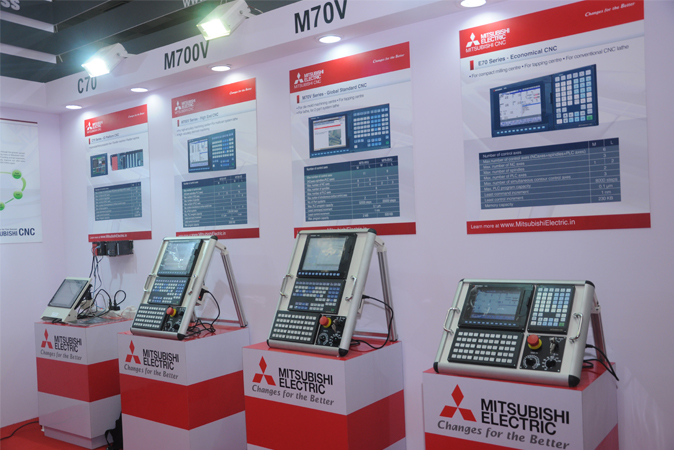 Mitsubishi Factory Automation & Industrial Division, CNC Products Displayed at AMTEX 2014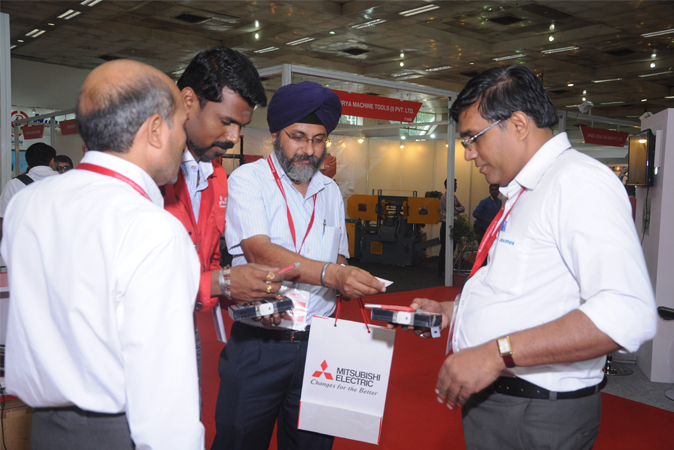 Mitsubishi Factory Automation & Industrial Division, CNC Products Displayed at AMTEX 2014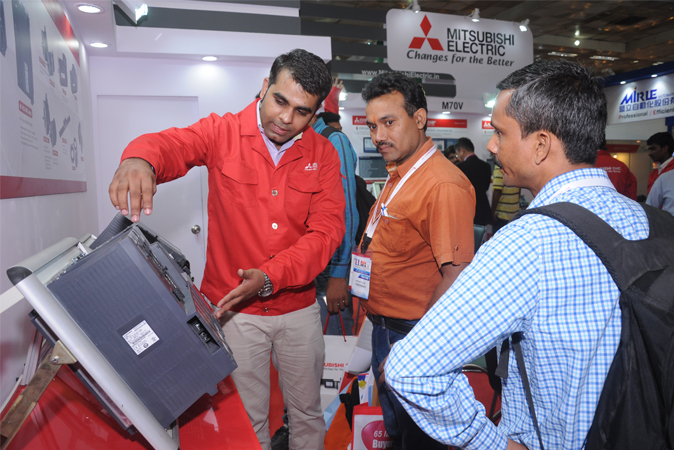 Mitsubishi Factory Automation & Industrial Division, CNC Products Displayed at AMTEX 2014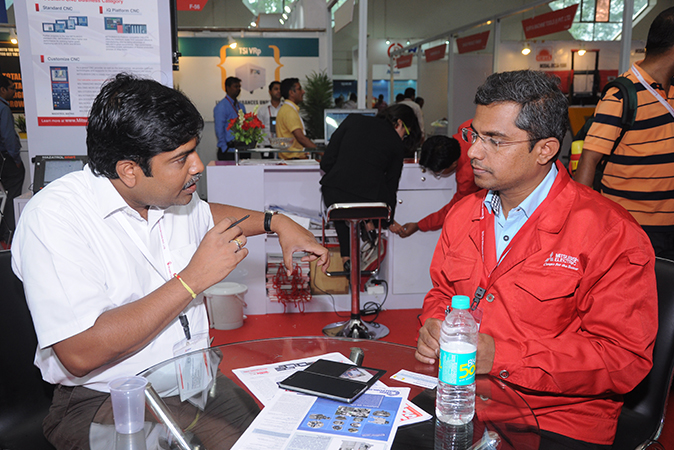 Mitsubishi Factory Automation & Industrial Division, CNC Products Displayed at AMTEX 2014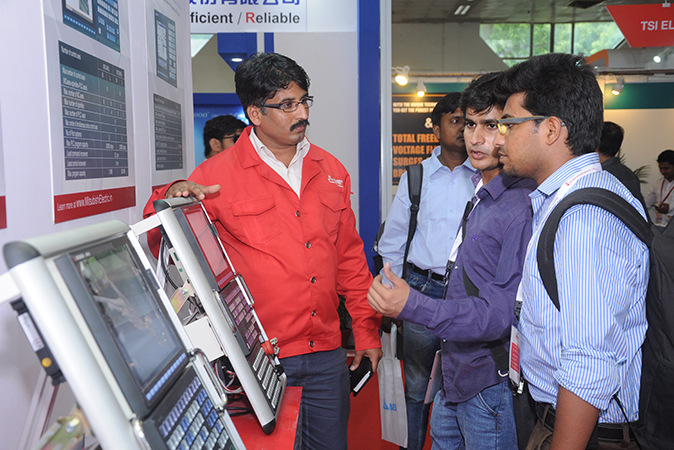 Mitsubishi Factory Automation & Industrial Division, CNC Products Displayed at AMTEX 2014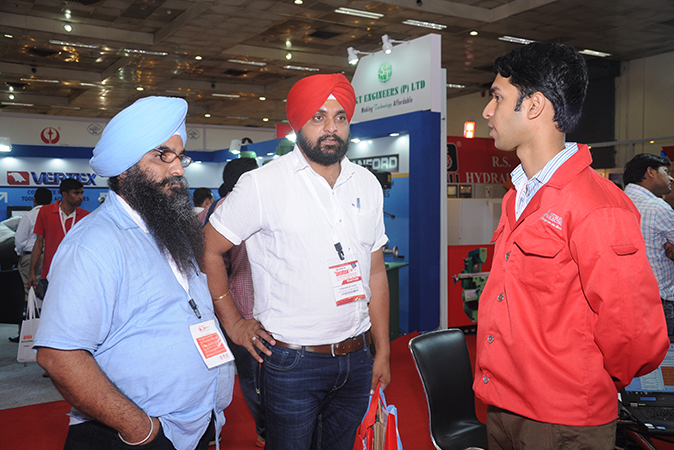 Mitsubishi Factory Automation & Industrial Division, CNC Products Displayed at AMTEX 2014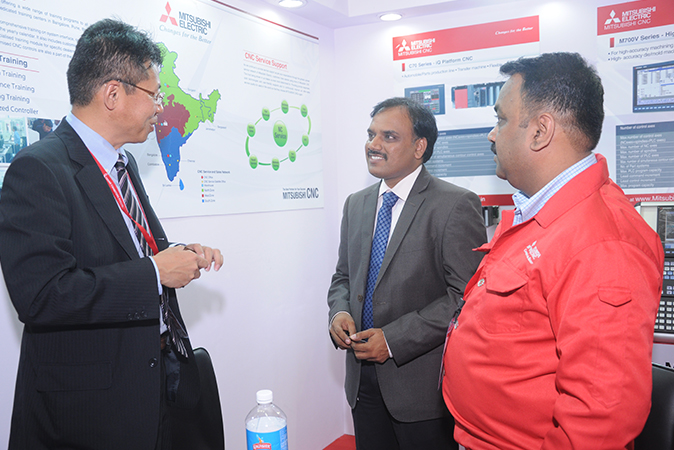 Mitsubishi Factory Automation & Industrial Division, CNC Products Displayed at AMTEX 2014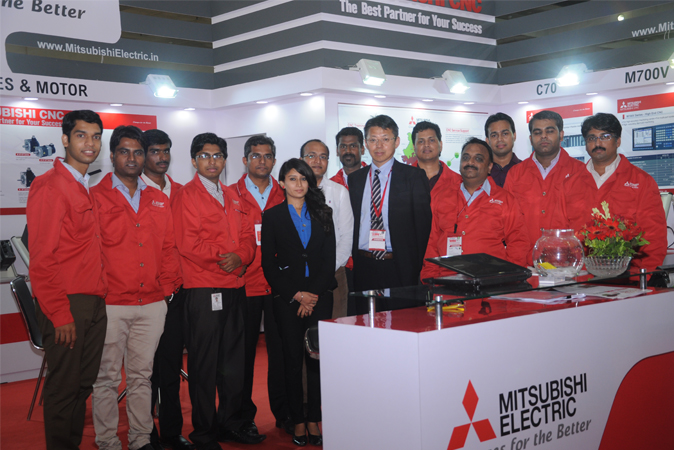 Mitsubishi Factory Automation & Industrial Division, CNC Products Displayed at AMTEX 2014