New Year arrives in with Mitsubishi Electric's Green Initiatives
Mitsubishi Electric India took up tree plantation drive in Pune with the objective to contribute to environment preservation as part of its Corporate Social Responsibility. The Pimpri Chinchiwad Municipal Corporation joined hands with Mitsubishi Electric India in this noble activity by allocating space for tree plantation where Mitsubishi Electric India has planted approximately 9500 saplings of ornamental vine species like Lilly, Bougainvillea, Golden Duranta etc. The activity took place at Central Meridian, TELCO Road, MIDC, Bhosari to minimize the carbon footprints and beautify the area which has become the hotbed for Industrial Development in Pune.

Present on the occasion as the Guest of Honour, Additional Commissioner of PCMC, Mr. Tanaji Sahebrao Shinde, said, "It feels good to begin the New Year by planting trees which give us life. With increasing pollution in various forms, it has become very difficult to lead a healthy life. It's only because of these trees that we can breathe fresh air. Thanks to initiatives taken by Mitsubishi Electric India and support of PCMC staff that we are here today for the cause."

Many employees of Mitsubishi Electric India from Pune office came together to begin the New Year on this positive note. Speaking of the initiative, Deputy Managing Director and Division Manager, Factory Automation & Industrial Division, Mr. Noriyuki Shimizu said, "It's endearing to see employees actively participating in such kind of initiatives. This is yet another step in creating sustainable environment. Every individual should try to plant and nurture one tree, which will be a major step in protecting our mother nature."

Mitsubishi Electric aims to be a leading green company, making lasting contributions to every society in which it operates including India.
News Gallery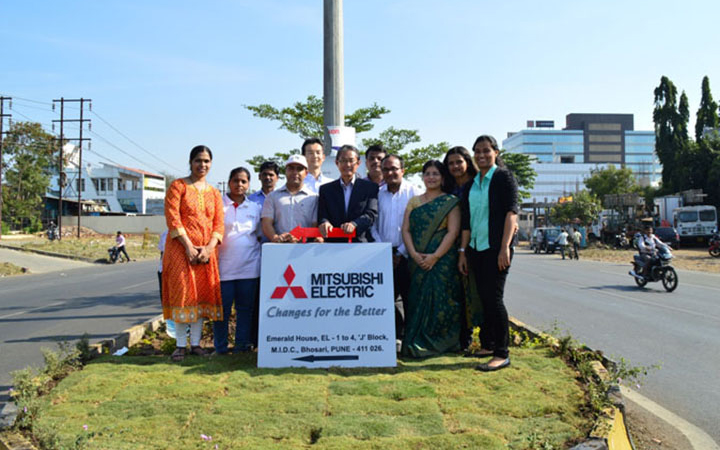 New Year arrives in with Mitsubishi Electric's Green Initiatives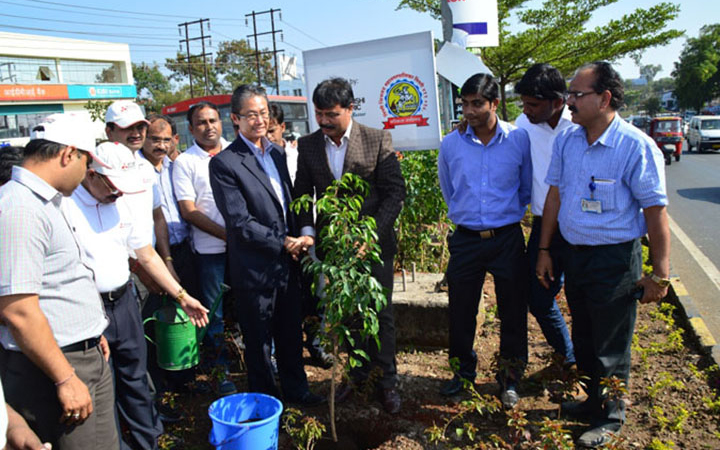 New Year arrives in with Mitsubishi Electric's Green Initiatives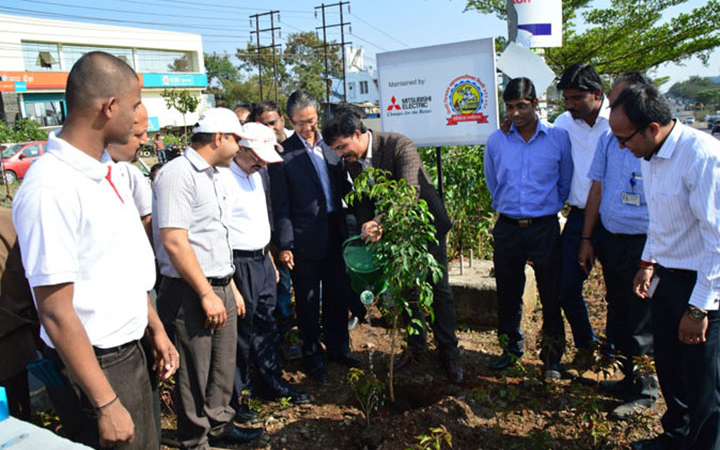 New Year arrives in with Mitsubishi Electric's Green Initiatives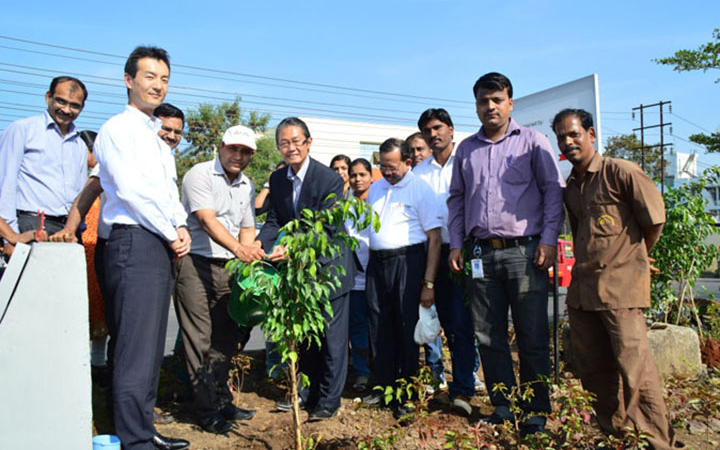 New Year arrives in with Mitsubishi Electric's Green Initiatives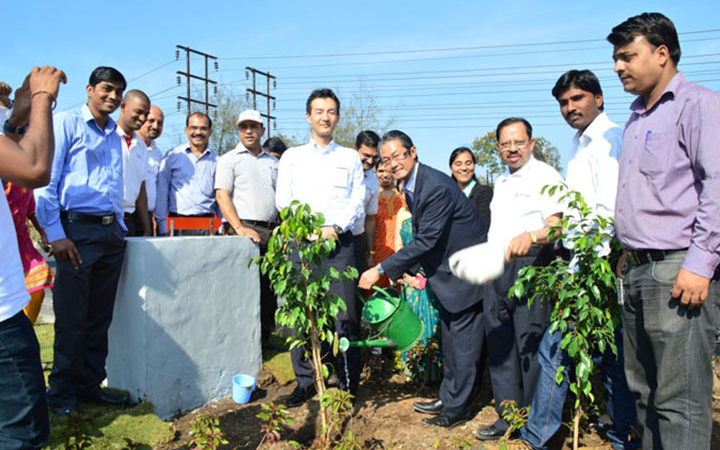 New Year arrives in with Mitsubishi Electric's Green Initiatives