Students sow the seed of change for a greener future
Gurgaon, 26th October, 2013: For promoting environment preservation, students of Kendriya Vidyalya, Sohna Road, Gurgaon, in association with Mitsubishi Electric India initiated a tree plantation drive at the Huda City Center today.
Mr. Shinji Yamabe, MD, Mitsubishi Electric India addressed the event and encouraged the children to conduct such activities more often, which helps in creating awareness and concern for the environment.
Over 50 students of class 6th of Kendriya Vidyalya started a parallel green revolution as they came out and planted trees for a healthier environment. They not only got a chance to connect with nature, but also learnt about the importance of trees for mankind, consequences of deforestation like global warming, resource depletion and more.
Boosting the morale of the children Mr. Yamabe said, "Mahatma Gandhi had rightly said, "Be the change that you wish to see in the world." As an organization we are doing our bit for the environment and each one of you can do the same in your individual capacity. You are the future of the country, so you have to plant a better tomorrow for yourself and generations to come. Never undermine the impact of your efforts. History has it that even the smallest attempt has the ability to make a huge difference."
Mitsubishi Electric has always been a Green Company and a pioneer in introducing eco-friendly technologies. We have taken a pledge to plant trees as per our sales figures.
The trees were planted by a group of 5 students accompanied by the employees of the company and the volunteers of NGO Uthaan, who actively took part in the activity. The students were extremely happy to participate in this initiative and took a pledge to always protect and conserve their environment and Mother Earth.
News Gallery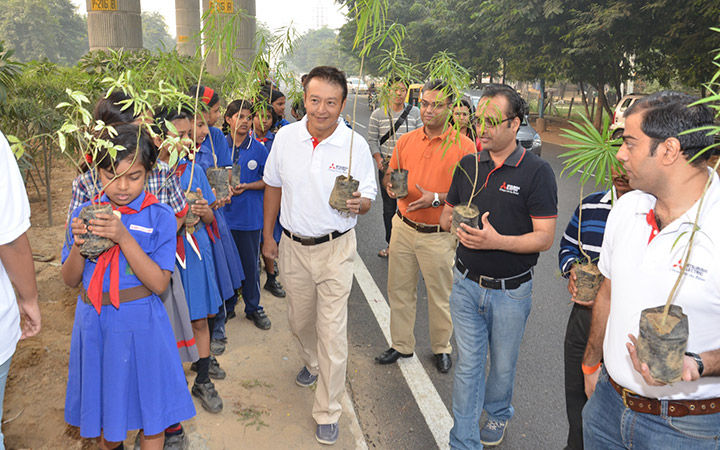 Students sow the seed of change for a greener future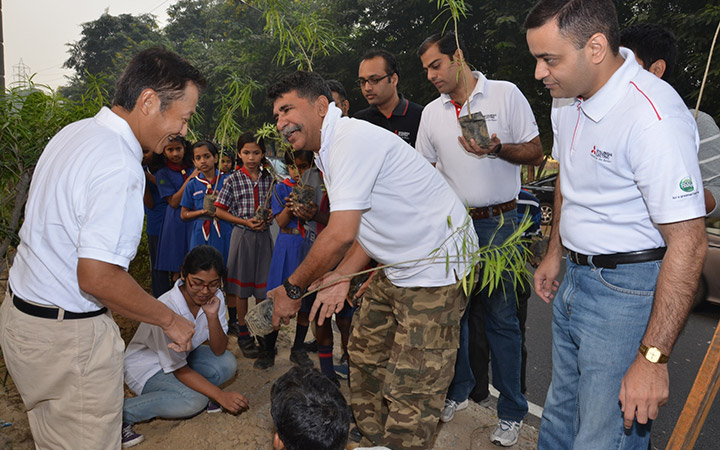 Students sow the seed of change for a greener future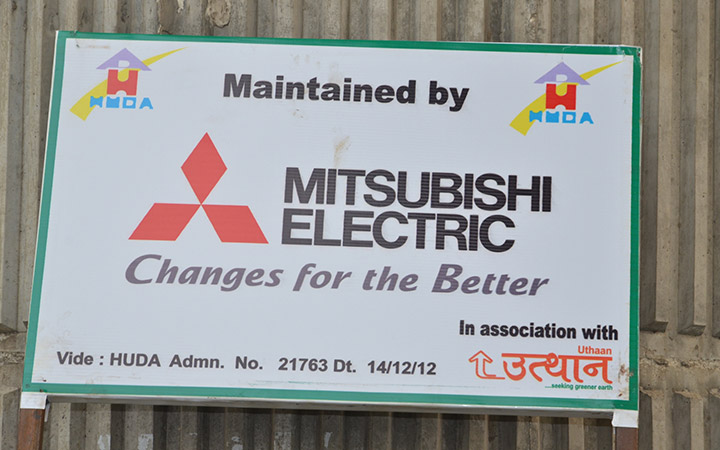 Students sow the seed of change for a greener future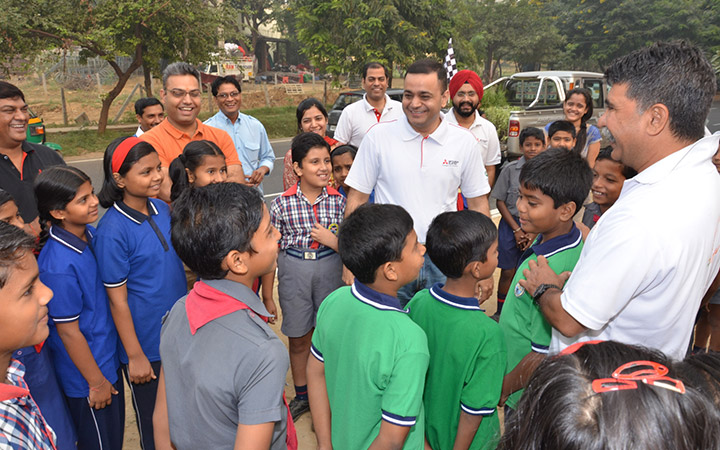 Students sow the seed of change for a greener future
Students sow the seed of change for a greener future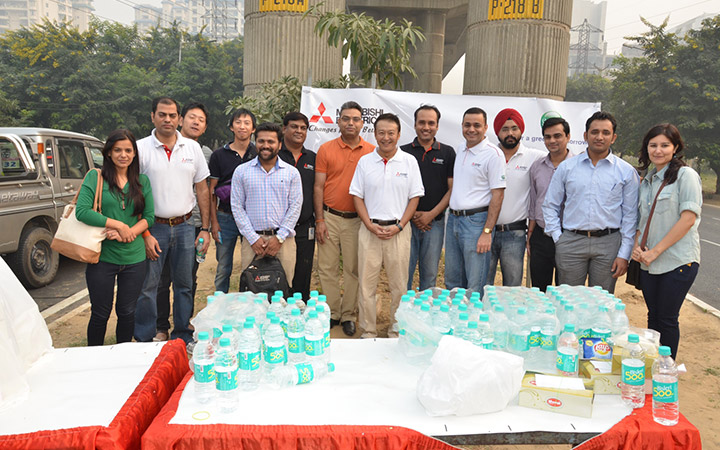 Students sow the seed of change for a greener future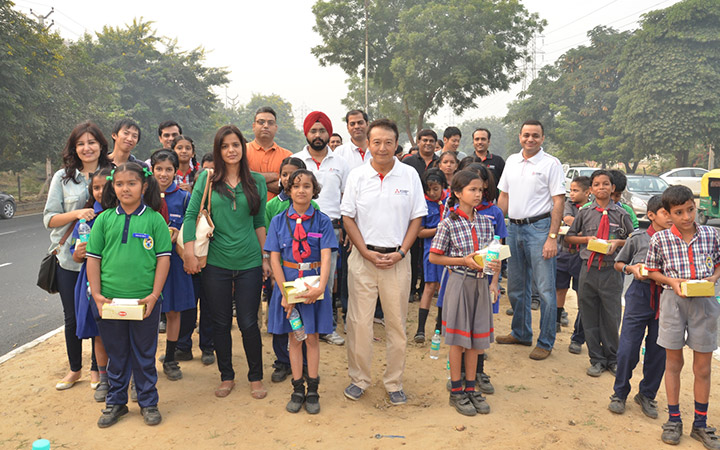 Students sow the seed of change for a greener future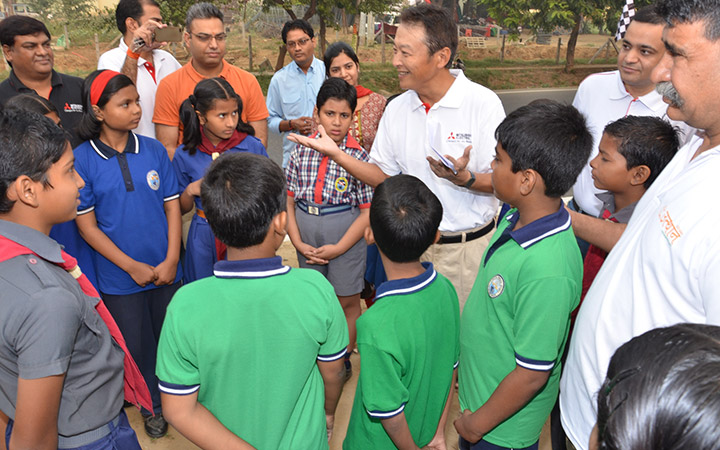 Students sow the seed of change for a greener future