Modular I/O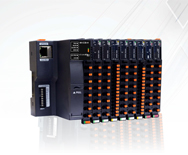 Modular I/O series is ideal for application requiring flexible and cost-effective remote I/Os. Modular I/O station can be formed by using required Header module, I/O modules and System modules required for it. With different field bus Header modules and flexible I/Os, increases its adaptability in different network architecture greatly.
Header Module
Header module can be connected to different fieldbus/ network system with CC-Link IE Field Basic, Modbus TCP and EtherNet/IP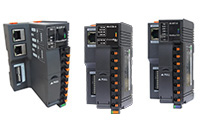 Digital I/O Module
These modules are for connecting input and output devices. Varietyof I/O modules are available to suit your system needs.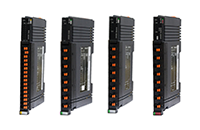 Analog I/O Module
These modules are for connecting analog input and output sensors. Analog input signals can be voltage, current, RTD and Thermocouple.Analog output signals can be voltage and current.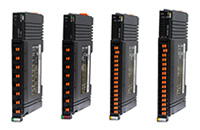 Serial COM Module
These serial communication modules and are useful for communicating various serial ASCII protocol-based devices

System Module
These are auxiliary modules and are useful for providing additional power, isolation, shield termination and bus end.